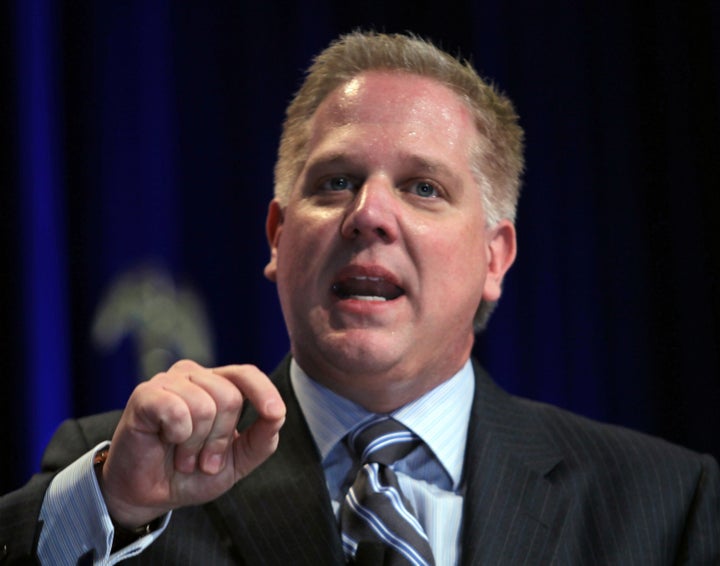 Glenn Beck plans to start an Internet TV channel called "GBTV," TVNewser reports.
The website unearthed several trademark applications filed by Beck's company, Mercury Radio Arts, for GBTV. One is for "digital materials" such as podcasts and mobile apps; another is for the GBTV logo and covers "webcasting services"; and a third covers "production of programs for dissemination via the Internet and wireless networks in the nature of programs in the fields of current event news, politics, public affairs, news media and journalism, and entertainment news."
The motto for the new venture? "The Truth Lives Here." It's unclear when GBTV would begin airing, however.
It had long been assumed that Beck would move to add another pillar to his growing media empire once he left Fox News. He earned $40 million in 2010 from his various projects, and just this Monday, Mercury launched an online deals site called Markdown.
Beck was also rumored to be thinking about starting his own cable channel.
Popular in the Community