* IAEA states adopted nuclear safety plan despite divisions
* U.N. agency sees "significant progress" in implementation
* Greenpeace: plan does not address "real lessons" of Fukushima (Adds Greenpeace, paragraphs 1, 5-6, 22, Belgian background, 10)
VIENNA, Aug 15 (Reuters) - Important progress has been made towards strengthening global nuclear safety after Japan's Fukushima accident last year, according to the United Nations atomic watchdog, but a leading environmental group disputed this.
The International Atomic Energy Agency made the assessment in a report prepared for next month's annual meeting of IAEA member states, which endorsed a safety action plan by consensus last September despite criticism that it did not go far enough.
"Since the adoption of the IAEA Action Plan on Nuclear Safety, significant progress has been made in several key areas," the Vienna-based U.N. agency said.
These included "improvements in emergency preparedness and response capabilities," it added in the nine-page document posted on its website.
But environmental campaign group Greenpeace, which opposes nuclear energy, said there had been "no real" progress.
"The IAEA's action plan does not address any of the real lessons of Fukushima," Aslihan Tumer of Greenpeace International's nuclear campaign said in an e-mailed comment.
The Fukushima Daiichi plant, 240 km (150 miles) north of Tokyo, was hit by an earthquake and tsunami that knocked out power supply and swamped its backup power and cooling systems, resulting in meltdowns of three of its six reactors.
About 150,000 people were forced to flee as radioactive materials spewed. Some residents never returned.
In Japan last month, a government-appointed inquiry raised doubt about whether other nuclear plants in the country were prepared for massive disasters.
Last week in Europe, Belgium's regulator said it had halted production at one of the reactors of a nuclear plant until at least the end of August to carry out an investigation into suspected cracks found in a core tank.
The IAEA plan approved six months after the Fukushima accident was criticised by some nations for not championing more mandatory measures. It outlined voluntary steps intended to help prevent a repeat of such a crisis event anywhere in the world.
It also called on countries to promptly carry out assessments of their nuclear power plants on how they would be able to withstand extreme natural hazards as well as steps to strengthen emergency preparedness and information.

The IAEA report on the plan's implementation so far - which will be presented to the Sept. 17-21 General Conference of the agency's more than 150 member states - said there had been progress in areas including assessments of "safety vulnerabilities" of atomic plants and strengthened peer reviews.
These and other measures had contributed to "the enhancement of the global nuclear safety framework", it said.
"Significant progress has also been made in reviewing the agency's safety standards which continue to be widely applied by regulators, operators and the nuclear industry in general."
But continued efforts need to be made to ensure more effective communication to the public if there is a radiological or nuclear emergency, the report said.
The IAEA was criticised for its initial handling of the Fukushima disaster, with media and Vienna-based diplomats saying it was slow to give information in the early days of the crisis.
The accident spurred a rethink about nuclear energy worldwide and calls for more concerted action, including beefed-up international safety checks of nuclear power plants.
But preparatory work last year on the IAEA plan exposed differences between states seeking more international commitments and others wanting safety to remain an issue strictly for national authorities.
One group of nations - including Germany and France - voiced disappointment about the safety action plan for not including stricter measures, while the United States, India and China stressed the responsibility of national authorities.
Greenpeace said changes were needed in the entire system for regulating the nuclear industry and a few "touch-ups" here and there were not enough.
(Editing by Mark Heinrich)

Support HuffPost
The Stakes Have Never Been Higher
Related
Before You Go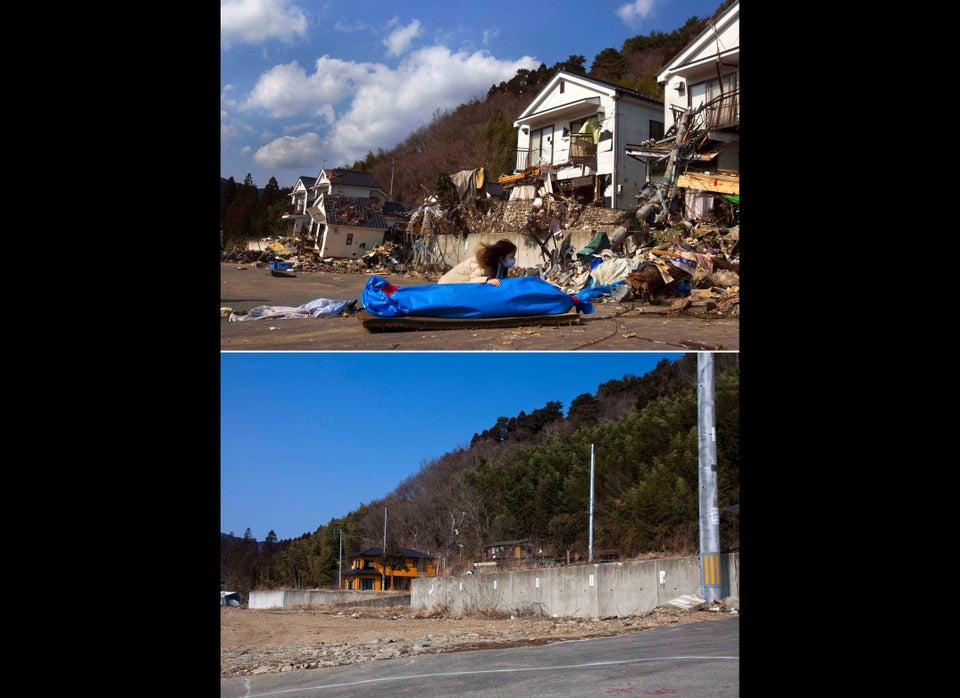 Japanese Tsunami-- The Aftermath
Popular in the Community