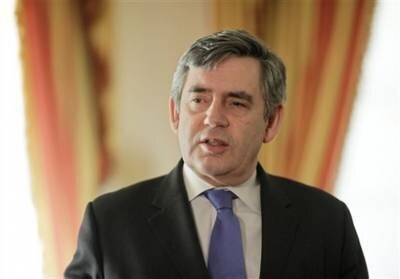 Downing Street is looking to avoid potential humiliation after the White House scaled down the profile of Gordon Brown's first formal meeting with Barack Obama.
While the Prime Minister is expected to hold nearly two hours of talks with the US president, the White House has categorically ruled out a traditional joint press conference before the White House media. After overnight protests from British diplomats, the White House agreed to allow journalists into the Oval Office later for a brief round of questions after the talks.
Gordon Brown's officials have played down the significance of the decision and deny the Prime Minister is being snubbed. However, the move will distinctly lessen the prestige of the PM's coup of becoming the first European leader invited to Washington for talks with Obama since his inauguration in January.
That Obama will find time to meet with the Boy Scouts of America later this afternoon is sure to add to the embarrassment.
The trip is in marked contrast to the hospitality lavished on Tony Blair by George Bush when they met for the first time.
Related
Popular in the Community