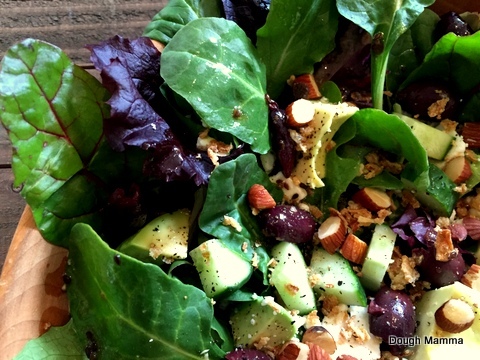 If your New Year's resolution includes eating healthier, here is a lovely salad just for you. This salad is delicious, satisfying and won't leave you craving a double-double from In-N-Out burger. Feel free to make your own vinaigrette, or if you prefer to save some time, try this lovely dressing.
Enjoy!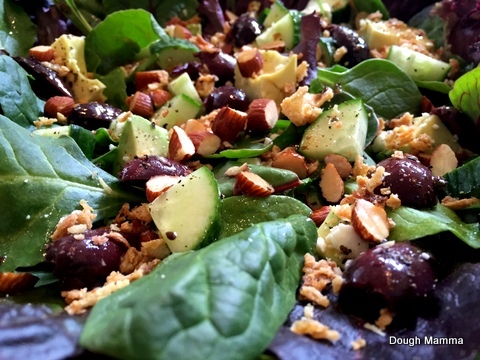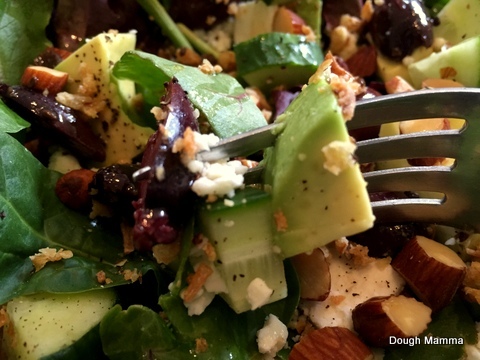 Title: Greek Goddess Salad
Author: Dough Mamma
Prep time: 10 mins
Total time: 10 mins
Serves: 2
Notes: Feel free to add artichoke hearts, sun dried tomatoes, toasted pine nuts and/or roasted chicken.
Ingredients
6 cups of mixed organic greens
½ avocado cubed
2 Persian cucumbers, medium dice
⅛ cup of fresh crumbled feta cheese
⅛ cup of Kalamata olives halved
¼ cup of chopped almonds
¼ cup of fried onions
2-3oz of vinaigrette
Fresh ground pepper to taste
Instructions
Toss ingredients together and serve immediately.