Activists entered the grounds of the Progress Asheville Power Station in the morning and secured themselves to a coal conveyor belt, according to Greenpeace. They also scaled a 400 foot smoke stack and draped a large protest banner.
Greenpeace activist Robert Gardner said in a press release, "This plant runs on destroyed mountains, it spews out air pollution, it causes climate change and it poisons the water and the earth. If Duke merges with Progress, the new owners have a responsibility to the people of North Carolina to move to clean energy."
Check out images and videos of the protest below, courtesy of Greenpeace USA.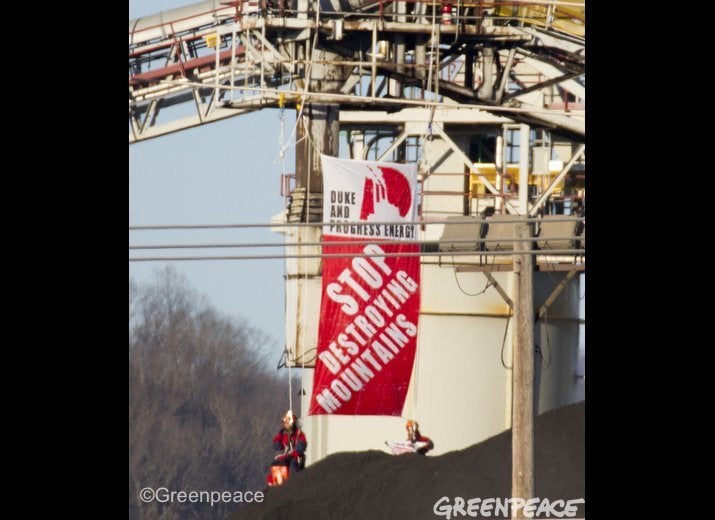 Greenpeace Progress Energy Protest
Related
Popular in the Community