Amy Schumer, Sofia Vergara, Jennifer Aniston and a host of other celebrities joined forces with gun violence prevention group Everytown for Gun Safety to plead for legislative action in the wake of last week's mass shooting in San Bernardino, California.
The celebrities, along with mothers of gun violence victims and survivors of gun violence, are featured in a video released Wednesday encouraging people to speak out and call on lawmakers to address gun violence.
Everytown for Gun Safety created the video in conjunction with a renewed push for gun control laws after several mass shootings took place in recent months. Last Wednesday's shooting, which killed 14 people, was the deadliest since the 2012 massacre at Sandy Hook Elementary School in Newtown, Connecticut.
The group also plans to hold events this weekend marking the third anniversary of the Newtown shooting and to remember victims of gun violence.
"Thoughts and prayers alone from lawmakers aren't enough: we demand stronger gun laws to protect our children, families and communities," Shannon Watts, the founder of Moms Demand Action for Gun Sense in America, a part of Everytown for Gun Safety, said in a statement.
"This weekend, we're honoring the victims and survivors of gun violence, and we're showing our continued commitment to changing America's culture of gun violence. In 2016, we will use our voices and votes to make gun safety a make-or-break issue for political candidates."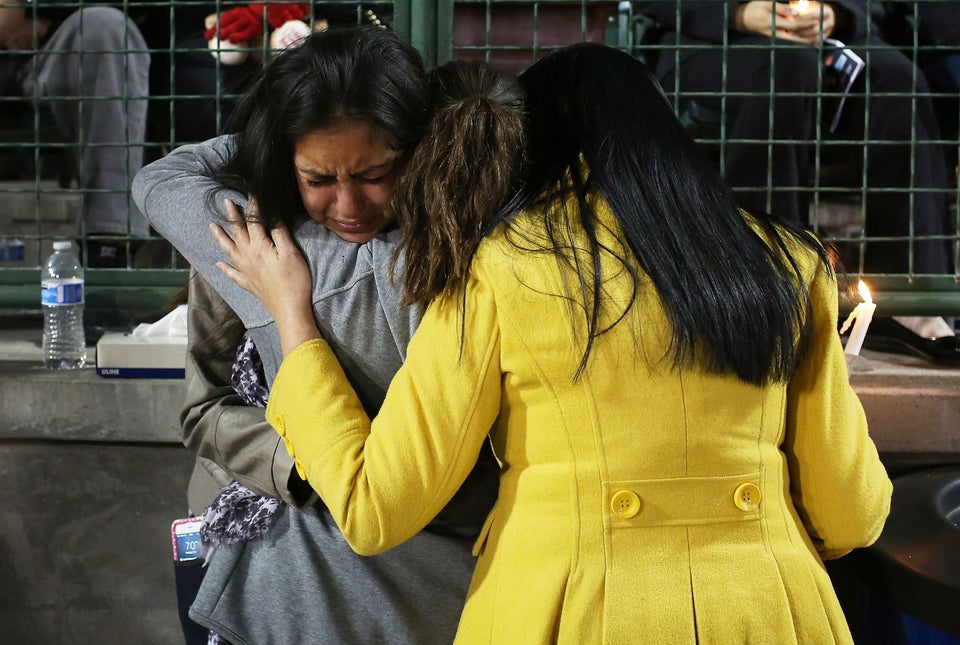 San Bernardino Vigils
Popular in the Community