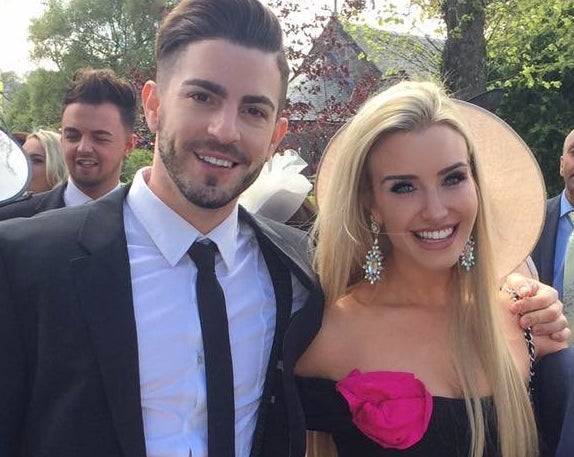 When Simone Golumb misses her home of Glasgow, Scotland, there's one thing that always makes her feel better: watching Disney movies.
Her boyfriend, art director Jason Shoffman, kept that in mind when planning to propose to her in London where they live -- and to say he went all out is an understatement. Jason lured Simone to a fake Disney art exhibition that he had created and had the whole thing filmed by Oxygen Visuals. Watch it below:
The first floor of the exhibit featured lithographic Disney prints that Jason found on eBay. But that was simply a distraction. Downstairs, Jason was waiting with a diamond ring and personalized Disney-style prints depicting important moments in their relationship.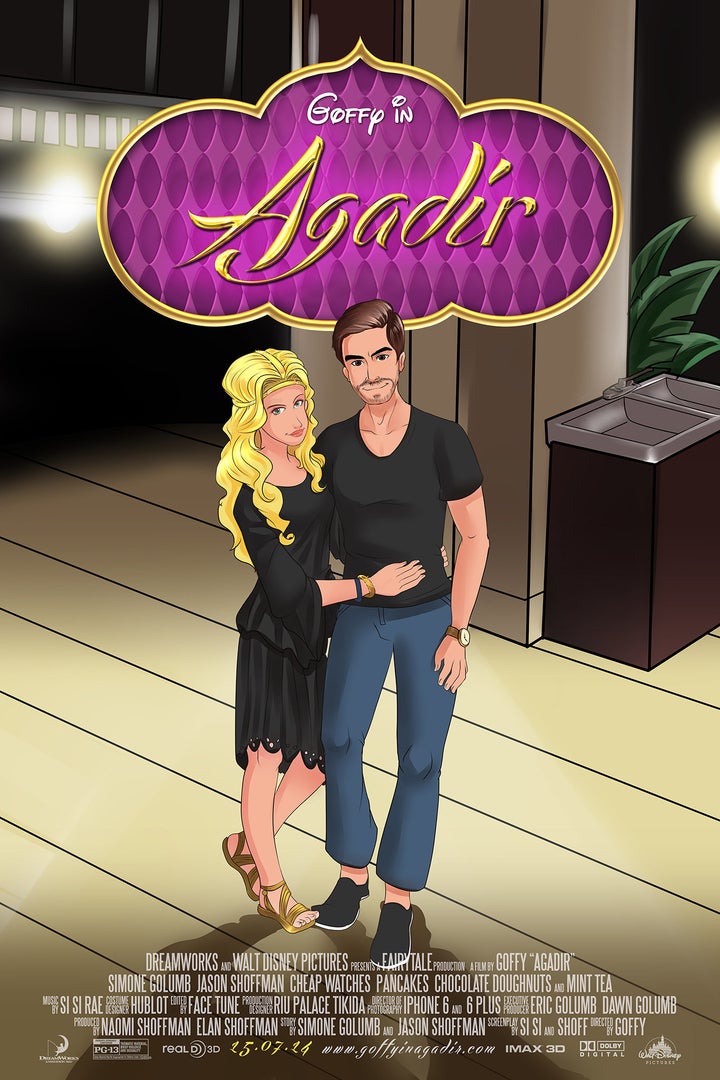 The prints are full of personal details, including a combination of both their last names, "Goffy," in place of the words "Walt Disney."
"My day job is to come up with ideas, as an art director in advertising, but this one took a long time to fashion," Jason told The Huffington Post. "The whole engagement took around three months to put together, from inception to realization."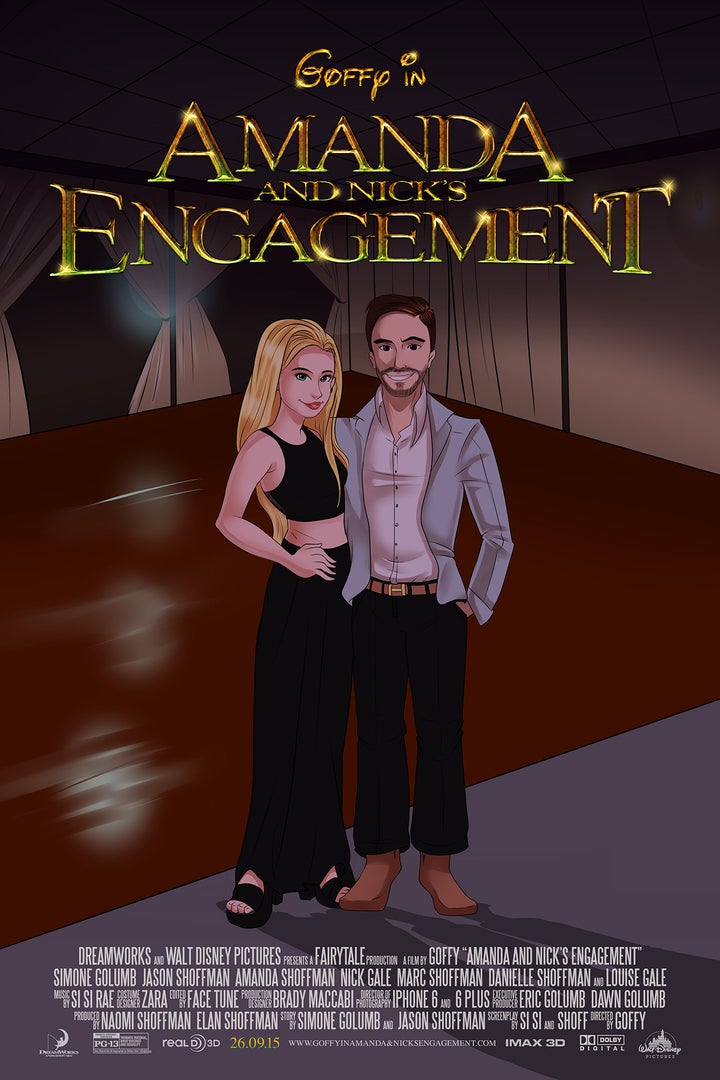 After the big engagement, Jason had one more surprise waiting for Simone: he had flown in her parents from Scotland and they were waiting for her at his mother's home.
"[Simone] was telling the story of what happened to the room full of family we had there, and some had their phones out ready to capture her mum and dad coming in," Jason said. "She even said 'why is everyone looking at me funny?' and then her mum and dad knocked on the outside window from the garden and she started crying in disbelief."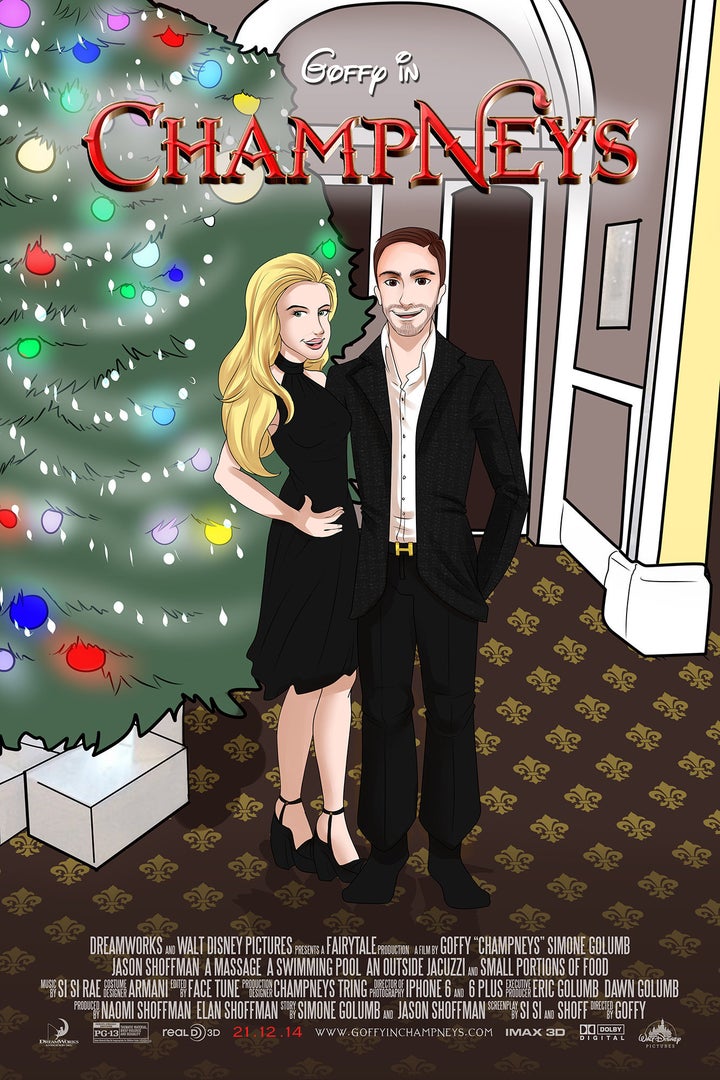 Jason and Simone's love story is a modern day fairy tale.
"I was working on an advertising pitch for a well-known cosmetics brand, along with [my coworker] Hayley, who was the strategist on the project," Jason said. "One day I walked past her computer and she was looking at an Instagram page... I looked at her screen and saw the most beautiful blonde, Scottish siren. I thought she was a celebrity -- her beauty was that undeniable -- but Hayley told me it was a very good friend of hers."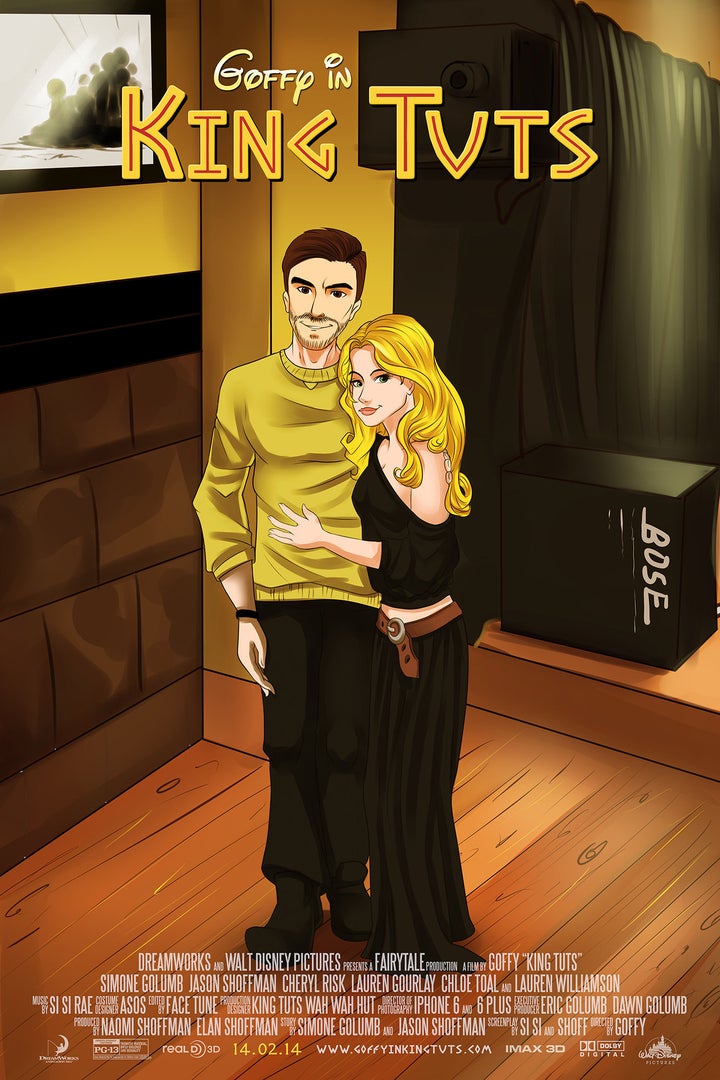 Hayley connected the two on WhatsApp, and Jason took it upon himself to pitch a date to Simone.
"She laughed at the pitch and said she was sitting with her dad at lunch who told her she has to go on a date with me," Jason said. "Two weeks later, and after multiple phone and text conversations, Simone came down to London for our first date, in which I promised her the 'gold package treatment.' I took her out for dinner, followed by ice skating. Each hour of our date I had a gift wrapped for her in gold paper, within which was something to prove I had been meticulous in my attention to detail when conversing with her."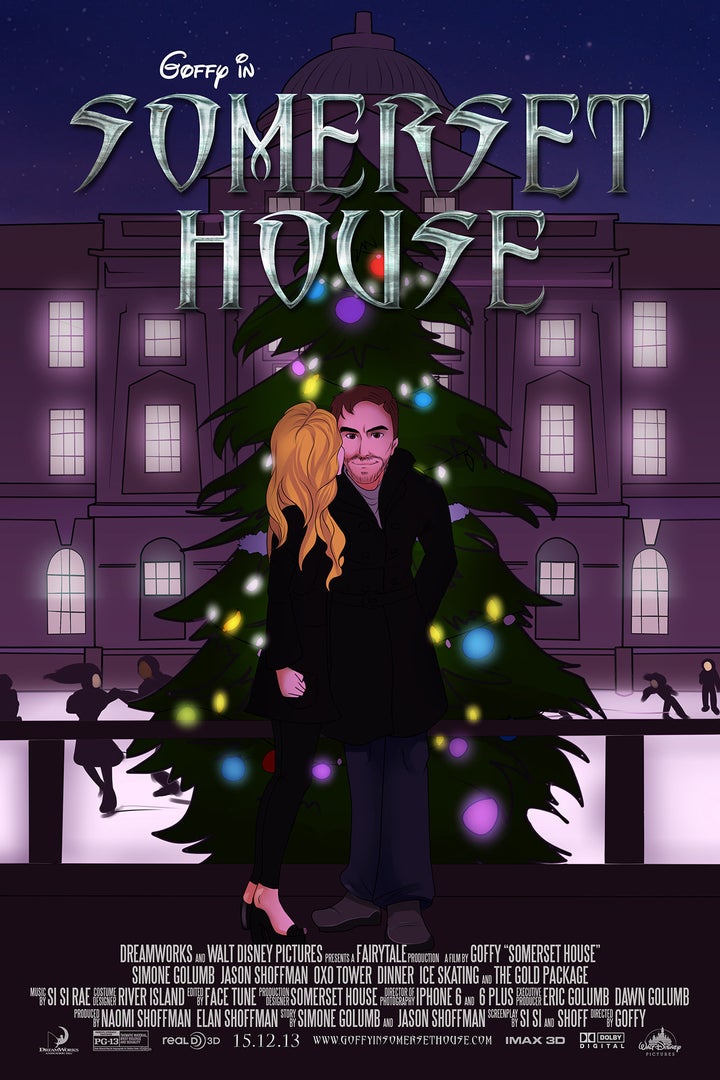 Six months later, Simone moved to London and they lived happily ever after.