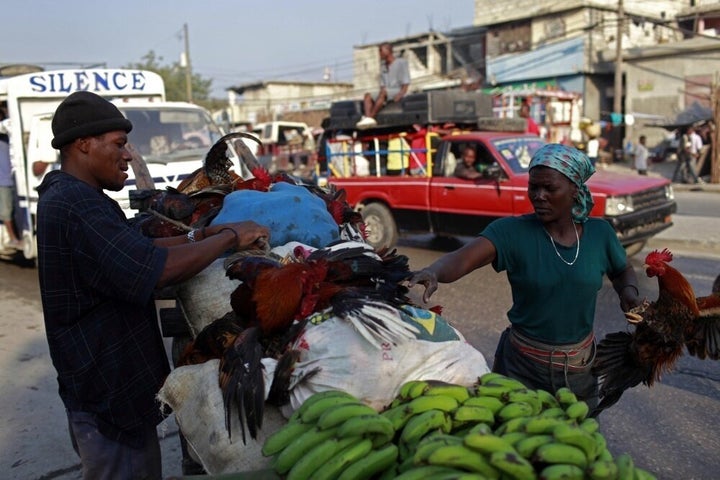 In the wake of the devastating earthquake that shook Haiti in January, international aid has been pouring into the island. Aid efforts organized by the United Nations, the U.S. and other countries have brought food, water and other supplies to earthquake survivors in need. While the nature of the disaster required that immediate response, now, almost two months later, the aid strategy hasn't changed. What cost does this type of aid have on Haitian business owners trying to get back on their feet after the earthquake?
The Wall Street Journal reports that small business owners aren't able to sell their products when competing with free foreign aid. With these local businesses not able to turn a profit, they aren't able to rehire their employees, leaving Haitian workers without a vital source of income that could help their families rebuild their homes.
From The Wall Street Journal:
Alex Zamor's drinking-water factory is operating again at near full capacity after suffering damage from the earthquake. But he still hasn't rehired 200 employees at the factory because sales are so weak. He blames free water handed out by the relief effort.

"Of course we welcome the relief, but nobody wants to buy water if there's free water on the streets," he says. Mr. Zamor says international relief agencies should be sourcing more of their products for the relief effort from Haiti itself. "We should be helping Haitian companies instead of companies in Florida," he says.
Calling all HuffPost superfans!
Sign up for membership to become a founding member and help shape HuffPost's next chapter