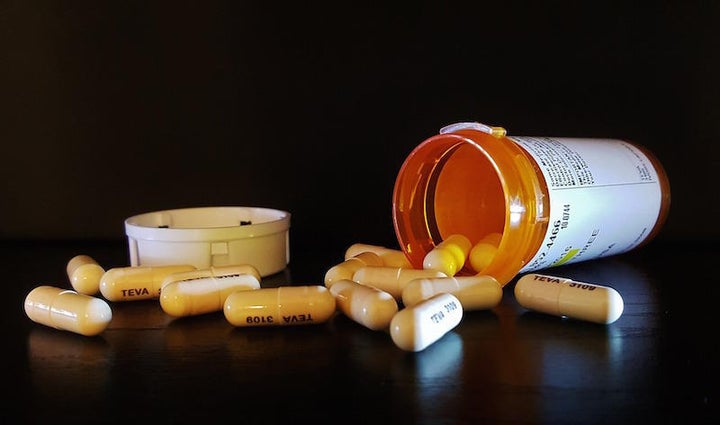 Two years ago today, I published Unlock Congress: Reform the Rules - Restore the System. The book was a non-partisan effort to assess the defective nature of our legislative branch, its causes, and suggestions on how to upgrade and improve a number of our methods of election and governance. Within that diagnosis of the defective legislative product that Congress delivers was a brief section on health care in the United States. Naturally, it wasn't pretty.
As a national debate rages right now about who will and who won't be able to obtain affordable health insurance under the proposed "American Health Care Act," it is important not to lose sight of the fact that our system is broken in a variety of ways. While it seems unlikely that the president and Congress will address all of these issues within the current bill bouncing around Capitol Hill ― or subsequently ― it would be wise for legislators and voters to keep the full picture in mind. For all of these issues are connected.
The following summary is excerpted from Unlock Congress, Chapter 4, "The Product":
Throughout the United States, we have a great many excellent hospitals, general and specialty medical practices, as well as outstanding medical universities. Training and research programs at these schools continue to graduate highly skilled and well-intentioned medical professionals. From general practitioners to surgeons, specialists, and researchers, America has produced thousands of accomplished doctors who are expert at what they do. At the same time, so many of these dedicated professionals fully realize that the work and service they provide as individuals cannot alone protect our country from the negative aspects of the collective health care "system."
Dr. John Noseworthy is one of these individuals. Noseworthy grew up in Melrose, Massachusetts, earned his M.D. in neurology in Nova Scotia, Canada, then obtained additional training through a research fellowship at Harvard University. In 1990 he joined the Mayo Clinic, a renowned not-for-profit health care system that operates in six states and serves more than one million patients every year from all 50 states and 150 countries. In 2009, Noseworthy became president and CEO of the $8.5 billion Mayo system.
Of late, Dr. Noseworthy and his team have been trying to put Mayo's 150 years of experience into the service of analyzing and diagnosing America's health care landscape. When asked in late 2013 about the impacts of the controversial Affordable Care Act (ACA), commonly referred to as "Obamacare," Noseworthy described the health care legislation as limited because it mostly affects Americans with insurance. Taking a broader view, he explained:
The Affordable Care Act, on which we're all putting so much attention at the moment, is in the context of an anemic recovery in our economy and a marked shift in the demographics of the American people, with the aging population, plus the prevalence of chronic disease, the rising costs of health care, the rising costs of research. All of that contributes to an unsustainable health care system. It's too costly—we're spending too much on health care.
We've already touched on the surge in our country's senior citizen population as one reason health care spending is accelerating at a faster rate than our GDP. This rising rate has lessened somewhat since the passage of the ACA, although the degree of causation between the two continues to be debated. But beyond the demographics, Noseworthy zooms in on another huge aspect of America's health challenge: "We're spending too much on health care because it's fragmented and the quality is so uneven in our country. There are pockets of outstanding health care, and there are other places not at that level. There are highly efficient, high-quality health care groups, and others that are expensive and don't deliver that quality."
One of his colleagues, Dr. Toby Cosgrove, president and CEO of the Cleveland Clinic, expanded on Noseworthy's observation: "We've got to learn how to be more efficient. The health care system in the United States is not really a system. It's a whole bunch of cottage industries."
Cosgrove zeroes in on a critical point when he says we don't have a real "system," a word Merriam-Webster defines as "a group of related parts that move or work together." So the word "system" to describe health care in America is a misnomer (remember this definition, for it will be the very heart of our next chapter). Without a more integrated system, quality of care varies greatly. As a result, many millions of Americans receive overpriced care with subpar outcomes. This often leads to additional health crises. It is the worst kind of domino effect.
In the U.S. we spend far more than any other wealthy country on health care, both on a per person basis and as a percentage of our economy (and for years many of these countries have provided coverage for all of their citizens). A research study in 2013 by the Commonwealth Fund reported that "the U.S. spends $8,508 per person on health care. That is nearly $3,000 more per person than Norway, the second highest spender." Sadly, the study also reported, "In 2013 more than one-third (37 percent) of U.S. adults went without recommended care, did not see a doctor when they were sick, or failed to fill prescriptions because of costs, compared with as few as 4 percent to 6 percent in the United Kingdom and Sweden." In America, the average cost of a hospital stay is $18,000—nearly three times as high as the $6,200 average for the thirty-three other countries in the Organisation for Economic Co-operation and Development (OECD).
So just what are all these high prices that add up to such exorbitant health care bills? Well, consider: One Plavix pill, which is used to treat heart and chest issues, costs four times more in the U.S. than it does in Spain. Lipitor, a drug used to treat cholesterol and prevent strokes, costs twenty times as much here as it does in New Zealand. A coronary bypass procedure costs approximately $67,000 in our country. The same procedure costs $16,000 in France. A far less complicated surgery, an appendectomy, costs about $13,000 in the U.S.—more than double the price for the same procedure in nine other developed countries. An M.R.I. scan that costs $1,100 here carries a price of just over $300 if you're in the Netherlands. Bottom line: America has been spending an extra $750 billion per year on health care versus other developed countries (even when income and cost of living are factored in).
And if these products and procedures don't seem serious enough, consider the price for cancer drug treatments. One out of every three families in America is affected by cancer. And yet even with expanded insurance, cancer is one of the leading causes of bankruptcy. It all comes back to the non-system and the law. Dr. Hagop Kantarjian, who leads the nation's largest leukemia practice at the University of Texas Cancer Center, explains:
"This is unique to the United States. If you look anywhere in the world, there are negotiations, either by the government or by different regulatory bodies to regulate the price of the drug. And this is why the prices are 50 percent to 80 percent lower anywhere in the world compared to the United States."
In the 2013 film Nebraska, Bruce Dern plays a craggy old man who mistakenly thinks he's won the jackpot through a slick solicitation gimmick. After he bloodies his head in an accident and is taken to the emergency room, he randomly says to the ER doctor, "I won a million dollars!" Without missing a beat, the doctor shoots back, "Congratulations—that'll just about pay for a day in the hospital." The punchline works because it's an inside joke that the whole country is in on. But in the real world, it's a punch in the face.
Again, the Affordable Care Act is an imperfect yet ambitious effort to solve one big part of our health care crisis by expanding insurance. Future effects of the ACA will take time to accurately decipher. Both supporters and opponents of the law agree that defects within the law need to be addressed, and we will return to this in Chapter 6. But even for Americans who are "covered," what are we actually receiving? Certainly not the full value of that $8,508 per person. Political scientists Jacob Hacker and Paul Pierson's research reveals that:
"the United States has fewer doctors, hospital beds, and nurses per person than the norm among rich nations, and Americans (while less healthy overall), visit doctors and hospitals less often and have shorter hospital stays. Indeed, by some measures our health care looks surprisingly substandard. For example, recent analyses of 'amenable mortality'—deaths that could have been prevented with timely care—find that the United States has the highest rate of preventable death before age seventy-five among rich nations, and that it is falling farther and farther behind."
In possibly the most authoritative evaluation of our poor health in America, we can look to the study commissioned by our very own government. In 2013, citing America's high average health cost per person and the fact that "Americans have been dying at younger ages than people in almost all other high-income countries," the U.S. National Institutes of Health directed the National Research Council and the nonprofit Institute of Medicine (IOM) to investigate the "U.S. Health Disadvantage."
The first glaring finding from the IOM:
"This health disadvantage exists at all ages from birth to age 75 and that even advantaged Americans—those who have health insurance, college educations, higher incomes, and healthy behaviors— appear to be sicker than their peers in other rich nations. The report is the first comprehensive look at multiple diseases, injuries, and behaviors across the entire life span, comparing the United States with 16 peer nations—affluent democracies that include Australia, Canada, Japan, and many western European countries. Among these countries, the U.S. is at or near the bottom in nine key areas of health: infant mortality and low birth weight; injuries and homicides; teenage pregnancies and sexually transmitted infections; prevalence of HIV and AIDS; drug-related deaths; obesity and diabetes; heart disease; chronic lung disease; and disability."
This set of findings drives home the point that our nation's health and health care are problematic. However, the IOM study's conclusion covers a range of outcomes that have a number of causes and are not solely driven by the health care "system" (or lack thereof). Accordingly, and redolent of parts of the "economic well-being" evaluation earlier in this chapter, the study's results introduce policy questions that stretch beyond just health policy. Deaths from drugs, murders, obesity, and various other causes cannot, and will not, always have a corresponding policy solution in the area of "health care." But as we can see, a great many of the laws Congress passes work in concert with one another to meet the nation's problems—to the extent they get passed. All of these issues are constantly bumping into one another, but that cannot be an excuse for ineffectiveness. In fact, the very complexity of these problems demands an optimal process and response from our lawmakers.
The bottom line on health care in our country, as the research confirms, is that we are not even close to receiving a commensurate bang for our buck—and far too many of those bucks are being squandered. As rich a country as we are, our overall health is poor. Certainly many of our own actions and decisions as individuals play a large role. But Congress's power to legislate for good and bad in this area is undeniable. Dr. Cosgrove from the Cleveland Clinic once again clarifies:
"One of the things Medicare has got to do is incentivize people to take care of themselves. We're not going to be able to control the costs in the United States unless we deal with the epidemic of obesity, which is now 10 percent of the health care cost in the United States and gradually going up, including diabetes, etc. So we need to have incentives for individuals to take care of themselves, and that's not really as big a part of new law as it should be."
The lack of effective legislation on health care year after year has diminished the physical state of our nation, not to mention our fiscal state. ACA supporters claim credit for the slightly lower rate of health care spending since 2010. But even if this rate continues to slow marginally, analyses project that almost 25 percent of our GDP will be consumed by these costs two decades from now. Nightmare proportions.
Dr. Noseworthy knows this and reiterates that despite a laudable benefit in covering Americans with insurance, Congress has many more rungs to scale:
"The Affordable Care Act will take its own path. What we really need to do is the next series of steps … There are things govern- ment must do. First of all they need to modernize the payment system, modernize Medicare, they have to find a way to enable us to bring technology across state borders, to fund the NIH, and ultimately, the nation has to have the courage to step up to the looming insolvency of Medicare. That's what's pushing everything."
Health care and the economy are highly interconnected. Stagnant wages make health care unaffordable for many. Expanded health insurance is starting to provide relief, but the stratospheric costs of many services and medications still squeeze health care consumers. Out-of-whack expenditures and inconsistent quality across the non-system conspire to put pressure on the federal budget. And then the billions we borrow in that budget to cover future health care and social insurance commitments jack up our debt and hurt our economy in the present tense.
(For more information about Unlock Congress, please visit our website. Sources for all information and quotations in the above excerpt are endnoted in Unlock Congress).
Calling all HuffPost superfans!
Sign up for membership to become a founding member and help shape HuffPost's next chapter
BEFORE YOU GO