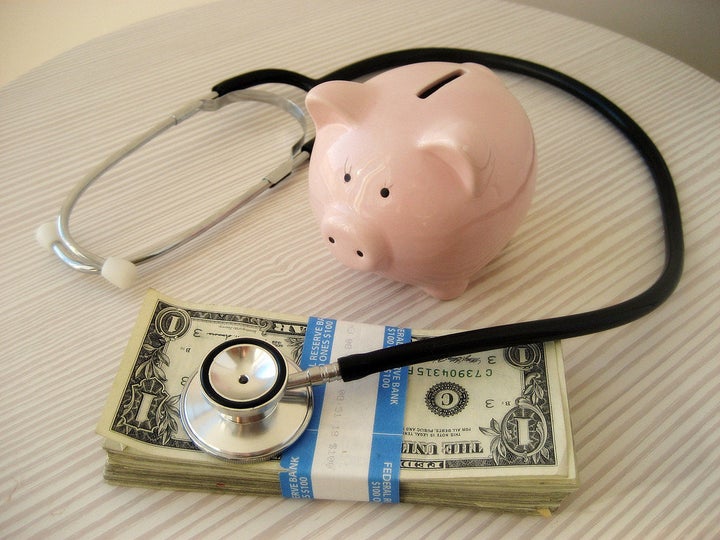 Would you give up your health insurance for a raise?
A minority of big companies offered extra pay to workers who waived their health benefits last year. This practice, which was common decades ago, could see a resurgence once the biggest parts of President Barack Obama's health care reform law take effect in 2014 and start to rearrange the health insurance market.
Last year, 17 percent of employers with at least 500 workers gave a little extra money to those who turned down an offer of health insurance, according to a survey conducted by the human-resources advisory firm Mercer that will be published later this month. The Huffington Post obtained early access to the data. The median amount of extra pay was $1,000, which is considerably less than the $11,664 average cost an employer and worker incur for job-based health insurance this year, according to the consulting company Towers Watson.
The health care reform law includes a "pay or play" requirement that companies with at least 50 employees must either provide employees with health benefits or pay penalties as high as $3,000 per worker to offset the government's cost of subsidizing insurance coverage. Although jobs are projected to remain the number-one source of health coverage, some workers will be affected, since the penalty is less money than the insurance coverage.
In some cases, that will mean higher paychecks to make up for lost benefits. In 2006, Dallas resident Red Coine was offered that deal by Cisco Systems, where he was a network engineer working as a contractor. Coine, who is now 32, got an extra $200 a month and bought his own health insurance for $88, so he came out $112 ahead. "I never regretted giving up the company insurance, and no one ever mentioned to me or complained about not having it," he told HuffPost via email.
The health care reform law created incentives that will lead some employers to maintain coverage or begin offering benefits, but cost pressures will likely cause other companies to stop providing health insurance to some or all of their workers. According to another Mercer survey, 91 percent of firms with at least 500 workers are likely to keep offering health benefits. Employees of smaller companies are more likely to lose coverage, but are already more likely to not have it in the first place, according to Mercer.
Overall, 14 million fewer workers will get insurance from their jobs as a result of health care reform, and all but 2 million will find coverage elsewhere, thanks to the law's federal subsidies and insurance market reforms, according to the Congressional Budget Office. Economists also predict companies that drop insurance for some or all of their workers will boost their compensation by raising pay or strengthening other fringe benefits.
People earning between 133 percent and 400 percent of the federal poverty level -- $30,657 to $92,200 for a family of four this year -- would qualify for federal tax credits to defray the cost of health insurance, which could make it cheaper than the coverage available at work, said Tom Billet, a senior consultant at Towers Watson.
Correction: A previous version of this story mistakenly listed Red Coine's age as 35. He's 32.