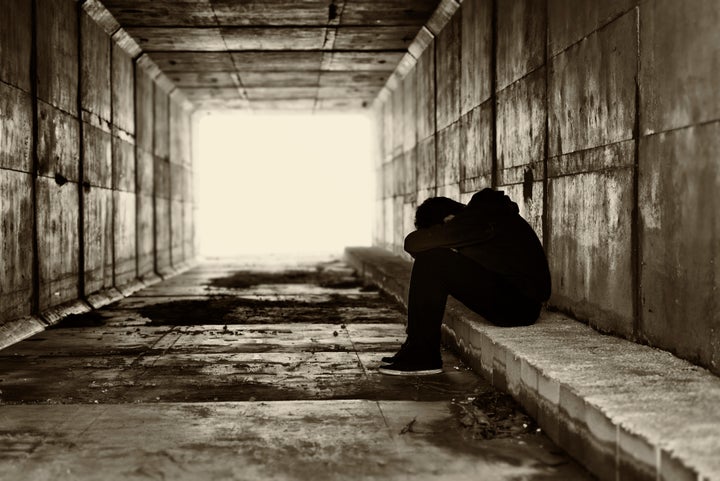 By Tricia Raikes, John Bridgeland, Barbara Duffield & Erin Ingram
They number more than 1 million every year and they are largely hidden. Students who are homeless face challenges that threaten everything they might want to achieve in life – graduating from high school, going on to college, and pursuing meaningful work. And, unsurprisingly, young people already more likely to suffer from the effects of discrimination, like youth of color and LGBTQ kids, are overrepresented among unaccompanied homeless youth. We have known from recent research the trauma, disruption and invisibility of student homelessness, but a groundbreaking report from the Institute for Children, Poverty & Homelessness now shows the nation the severe health effects of homelessness on teenagers.
Homeless teens are three times more likely than their housed peers to attempt suicide, be forced into unwanted sexual activity, and to be subject to intimate partner violence. Forty percent of homeless teens struggle with depression, compared to less than one in three housed teens. A full one-third of homeless high school students did not have breakfast in the previous seven days, compared to more than one in seven housed students. The new study is based on data from New York City, but the findings are sadly consistent with other regions of the country.
Efforts are underway to bring the challenge and opportunity of student homelessness to light and to bolster efforts by communities, states and the nation to do more about it. Schools turn out to be critical access points to identify and support homeless students and help connect them to a wide range of resources they need inside and beyond school walls.
One opportunity is to fully implement the provisions relating to student homelessness of the Every Student Succeeds Act, which will shine a powerful spotlight on how communities, the states and nation are doing in boosting achievement and graduation rates for homeless students. The law increases our ability to identify homeless students by supporting designated personnel at the state and district levels, and by training school staff. A bus driver and cafeteria worker may be able to spot a student who is homeless as well as a counselor or teacher. Furthermore, homelessness is not a single condition, but one that can tragically occur at multiple points in a students' school career.
Schools can be pillars of stability when everything else in a child's life is unstable. While there is more to do, students and their families who fall into homelessness have new rights and many services to support them, and schools must redouble their efforts to make them aware of these lifelines. Students who were homeless tell us that schools could do more to make it easier for them to stay in school, including getting them assignments and extra help when they miss school; transferring transcripts and test schools between schools more efficiently; and getting those students who experience homelessness on their own, without a parent, engaged in school activities, even if the school cannot get parental consent. Homeless students also long for extra outside support and connecting to caring adults who know their dreams.
Schools cannot do this work alone and can broker strong relationships with community-based organizations to provide housing, counseling, and other services that are needed for this highly vulnerable population and their families. Innovative efforts are underway in some areas of the country to foster partnerships with housing authorities and host homes, to enact state legislation to support homeless students, and create common protocols for school liaisons and other staff to make access to supports a one-stop proposition for the students. Communities can come together to understand the dimensions of their homeless student challenge, set goals, and work across sectors to make more progress over time.
Federal law will now measure high school graduation rates for homeless students. We already know from existing data available in five states that homeless students have rates of graduation in the 50 and 60 percentiles, the lowest rates for any student subgroup in the nation. States and districts should set clear goals for boosting these rates for homeless students and relentlessly provide them the supports they need, including through early warning information and intervention systems. The seven percent of Title 1 funding that will be available to help reform low-performing schools should provide a welcomed boost to efforts to help homeless students.
Despite their challenging life circumstances, homeless students are full of strength, perseverance, resilience and the motivation to succeed. Our survey in Hidden in Plain Sight found that three in four young adults who had experienced homelessness were motivated to take the next steps in their lives to complete their education or pursue a career.
Homelessness does not mean hopelessness. The nation should redouble its efforts to help homeless students fulfill their dreams.
Tricia Raikes is Co-Founder of the Raikes Foundation; John Bridgeland is former director of the White House Domestic Policy Council; Barbara Duffield is Executive Director of Schoolhouse Connection; and Erin Ingram is Policy Advisor at Civic.
Popular in the Community