October 6. This is the day McDonald's all across America will start serving breakfast menu items at all hours of the day, every day.
After testing an all-day breakfast menu in certain markets for the past few months, franchises voted to make the change permanent, the company announced Tuesday.
Customers have long shared their desire for all-day breakfast, and the fast-food chain is finally listening. After years of mediocre earnings, the company is trying to respond to changing palettes and growing competition from chains that already offer extended breakfast hours, such as Dunkin' Donuts.
An internal memo obtained by Bloomberg News claimed that offering the Egg McMuffin sandwich 24/7 could boost sales by as much as 2.5 percent a year.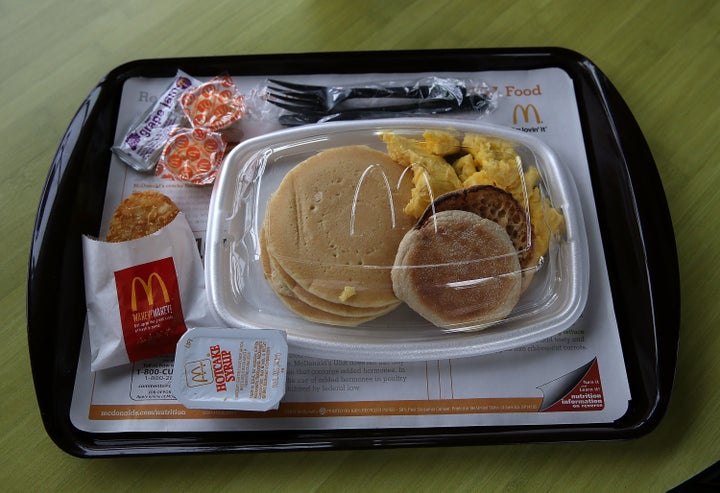 Customers can still expect to find iconic breakfast items such as either McMuffin or biscuit sandwiches, hash browns, hotcakes, oatmeal, sausage burritos and yogurt parfaits.
So, mark your calendars for Oct. 6. It's happening.