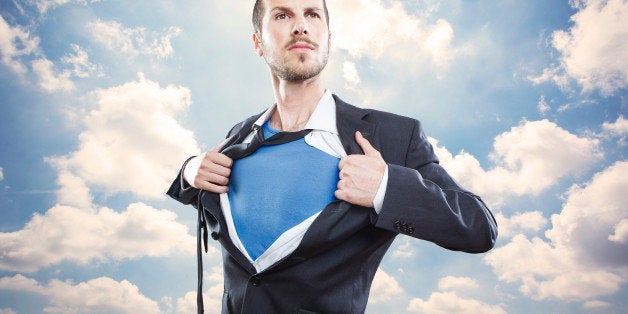 I meet and interact with parents and families every day - in my work as founder of The Miracle Project, as a mother to a young man with a disability and in my every day life. Sometimes, I get to meet heroes.
I'm delighted to kick off a very personal series of parenting posts here about my heroes.
Today I'm excited to share my recent conversation with my mentor Barry Prizant, Ph.D., speech-language pathologist and author of the new book UNIQUELY HUMAN: A Different Way of Seeing Autism. I've been privileged to know Barry since my son's autism diagnosis, over 18 years ago.
Heroes are among us in the disability community speaking out for those who cannot always speak for themselves.

1. Why did you write UNIQUELY HUMAN?
I wrote Uniquely Human because this was the most accurate and respectful way I could write about persons who were diagnosed with autism. Uniquely Human shares what I have learned over four decades
My "career" began as an 18 year old, working with individuals with "special needs" in residential summer camps. I loved the work and my campers, but was angered by how often these people were described in academic, behavioral and medical literature as something less than human. If you had autism you needed to be fixed--trained, controlled and conditioned to learn-- undesirable behavior needed to be "extinguished." No one spoke or wrote about our need to understand them or their families' experiences, or how to support them more humanely.
Recently, we have witnessed a tsunami of internet autism "experts" and unsubstantiated claims about cures and treatments that overwhelm parents and convey the message that people with autism are less than whole. Given this media coverage and literature about the tragic nature of autism, I felt obligated to write a book that would help others to see the humanity in every person and in every family member. I felt I needed to reassure parents and inspire professionals to look at autism through a different lens - not one focusing on pathology and deficits - but one that considers each person's uniqueness and potential. I'm pleased that you introduced me to Tom Fields-Meyer, a father, and acclaimed author of the book, "Following Ezra," who shares my perspective on disability. Tom agreed to help me convey my stories in a style that would be accessible for family members and professionals.
2. Your expertise is recognized internationally. Describe your "Unique" approach to autism and the history that lead you to a lifetime of work in the autism world.

With my training in developmental psycholinguistics, I began to question the credibility of what I read in the autism literature, especially regarding "deviant" language and so-called "aberrant behavior" in autism.
In the 1970's I developed a specific interest in echolalia, the tendency for people with autism to repeat what they've heard either immediately, or at a significantly later time. Then, echolalia was described as "meaningless parroting" and "psychotic speech", and efforts were made to discourage or even punish children. My clinical work convinced me that these children were learning to communicate through echolalia, and it was part of their unique process of language development. Their parents shared the same perceptions! I then studied four children over a year. Through meticulous videoanalysis of echolalia, I proved that echolalia often was functional communication directly contradicting prevailing behavioral views.
Research at this time was focused on documenting how different and "deviant" persons with autism were, and in 1983, I published an article arguing against this "deficit-checklist" approach to autism that dominated the field. Since then, I have focused my efforts on speaking out against harmful and inaccurate beliefs about persons with autism in our research and scholarly publications and presentations. Uniquely Human is my effort to bring our work to a broader audience to rectify harmful and inaccurate assumptions that have existed for too many years.
3. You are passionate about music. How do you think music and the arts, has influenced your work?
Music and the arts have always been an important part of my life. My father was a professional drummer, I played drums and percussion in bands throughout college and continue to do so. It is well-known that music, visual arts, and more recently, as you have shown through your work, theatrical arts may be an important way to enhance quality of life and support development of people with autism. Some develop exceptional talents including internationally recognized artists with autism whose work I discuss in Uniquely Human, including the painter Jessy Park, the jazz pianist Matt Savage and the multi-media artist, Justin Canha. When an individual with autism is immersed in the arts, I see a person with a strong sense of identity, accomplishment and pride, despite the level of challenge they may experience related to their autism.
When programs in schools or agencies create opportunities through the arts for learning and participating, I observe individuals who are motivated to remain engaged with people and activities. Currently, my appointment at Brown University is with the Artists and Scientists as Partners Group, in the Department of Theatre Arts and Performance Studies. I am working with Julie Strandberg, Director of Dance at Brown and you (!!) Elaine Hall, Founder and Director of the Miracle Project. Our goal is to bring a Miracle Project training program to be based at Brown that would serve as an international center for training professionals and other interested parties.
4.Is it your hope that UNIQUELY HUMAN will be a paradigm-shifting book?
To be honest, Uniquely Human was written simply to share what I have learned. We are so grateful to have received enthusiastic feedback from parents, researchers, educators, and people on the spectrum, who have indicated that Uniquely Human will be a "paradigm-shifting" book and a "game-changer". If Uniquely Human helps to changes perceptions of people with autism and the family experience in a more positive and helpful direction, I feel very privileged to contribute in this way. It is small payback for the amazing and fulfilling career I have been able to have because of my relationships with people with autism and their families.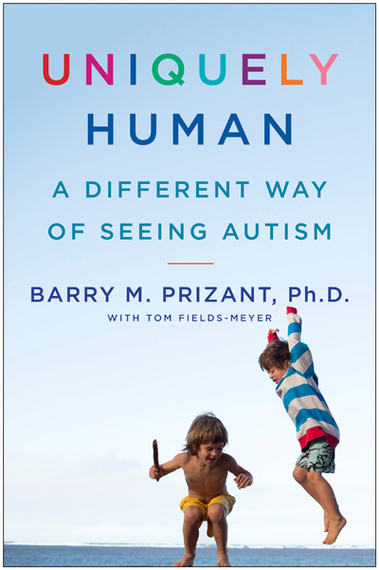 Tell me about your heroes in the comments below.