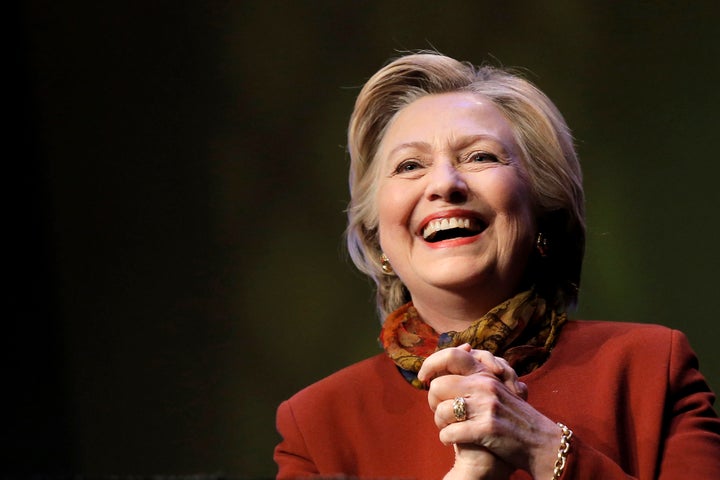 Hillary Clinton's campaign leads those of major Democratic presidential candidates in staff diversity, according to an analysis by a diversity hiring organization.
In a post on their Facebook page, Inclusv -- an organization founded by one-time Obama campaign staffers dedicated to increasing diversity hiring in campaigns and elections -- broke down the diversity of staff members working for former Secretary of State Hillary Clinton, Sen. Bernie Sanders (I-Vt.) and former Maryland Gov. Martin O'Malley.
Citing the July 1 FEC filings, the group reported that Clinton's staff is 32 percent non-white, O'Malley's staff is 9 percent non-white and Sanders' staff is 10 percent non-white.
In their statement, Inclusv said they conducted their investigation by "examining the salary and payroll expenditures listed on each candidate's FEC report, matching these expenditures to available information in the voter file, and performing additional quality control analysis based on Inclusv's vast national network." Staff hired after the FEC filings aren't accounted for. Inclusv called the numbers "best estimates."
"Hiring a diverse and talented staff that reflects the diversity of our country has and will continue to be a top priority for the campaign," Clinton spokesperson Xochitl Hinojosa said in a statement provided to The Huffington Post.
Meanwhile, Gabi Domenzain, director of public engagement for O'Malley, blasted Inclusv for releasing these numbers, which she said "they know to be false."
While Inclusv's report said no Latinos work for the former governor's campaign, Domenzain, a Latina, joined O'Malley's campaign prior to his announcement. Her name was not listed under payroll disbursements in the July quarterly filing, but HuffPost observed that O'Malley's campaign reported paying Dominion Payroll Services for "payroll expense." (Persons paid through payroll services and volunteers aren't included in Inclusv's analysis.)
Sanders' campaign did not immediately respond to a request for comment.
Inclusv also compared the diversity of the Democratic campaign staffs to the demographics of Obama voters in 2012, and noted that Obama still carried a larger minority population than is currently represented even in Clinton's staff.
"While 2012 provides a reasonable baseline of democratic vote share to compare these numbers, voters of color will make up an even bigger share of the electorate in 2016," reads the release.
Inclusv Executive Director Alida Garcia said in a statement that "authentic and deliberate inclusion is a vital component for any of these candidates to succeed."
"These numbers have significant room for growth," she continued. "Moving forward, we call upon each Presidential candidate to internally track and transparently publish their diversity data on a quarterly basis."
The numbers come days after Sanders and O'Malley were interrupted by protesters at the Netroots Nation conference in Phoenix.
On Saturday, "Black Lives Matter" protesters chanted "What side are you on?" during an O'Malley Q&A session. O'Malley responded, "Black lives matter, all lives matter, white lives matter." He later called his choice of words "a mistake."
Sanders, meanwhile, was also interrupted, but told protesters he agreed with them. When the chants continued, moderator Jose Antonio Vargas decided to end the panel early.
Popular in the Community