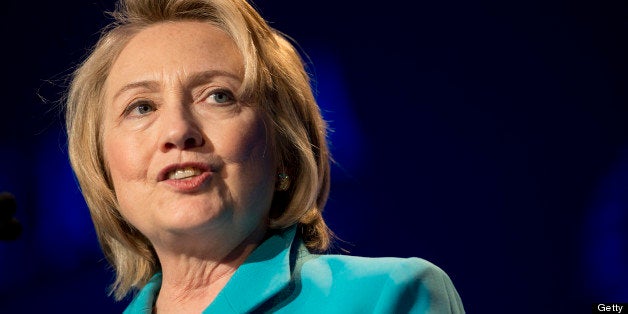 Former Secretary of State Hillary Clinton criticized the across-the-board budget cuts known as sequestration on Thursday, decrying the cuts' detrimental effects on scientific research.
While speaking at a Chicago charity dinner for Citizens United for Research In Epilepsy, the nonprofit founded by former senior Obama adviser David Axelrod and his wife, Susan, Clinton made a rare comment on Washington political battles, warning attendees of the blow sequestration has dealt to the National Institues of Health research funding -- an estimated $1.55 billion in cuts this fiscal year, according to the NIH website.
"In the days and months ahead, all of us who care deeply about finding a cure for [epilepsy] and other diseases need to be very loud and passionate about the continued research funding that is necessary," Clinton said, according to The Washington Post. "I do think there has to be a greater awareness on the part of the American people about what this will mean -- not just today or next week, but in years to come."
She continued, "I would certainly encourage a lot of citizen action to bring attention to the cuts in research funding and the consequences that that will cause."
According to the Associated Press, the dinner was heavily attended by Obama dinners from the Chicago area.
Clinton, who retired from her post at the State Department earlier this year, also spoke at a Clinton Global Initiative meeting in Chicago earlier Thursday. During her speech, Clinton urged action on economic inequality.
"There are too many places in our own country where community institutions are crumbling, social and public health indicators are cratering and jobs are coming apart and communities face the consequences," she said.
Before You Go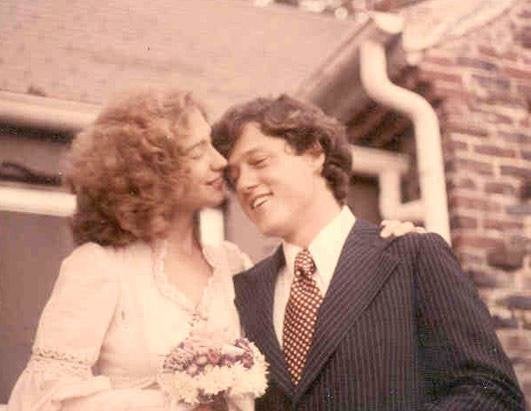 Hillary And Bill Through The Years
Popular in the Community