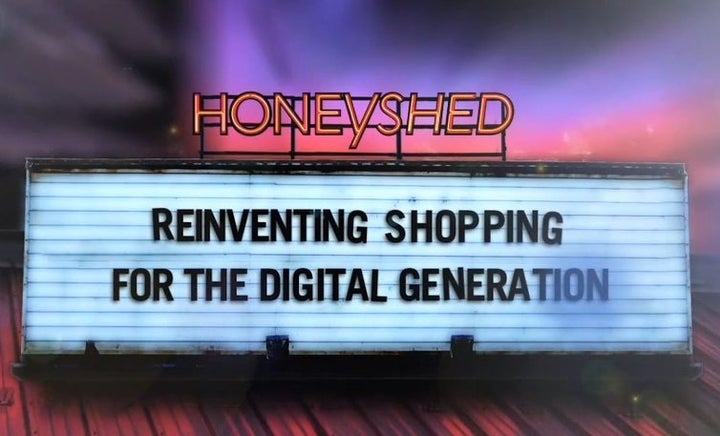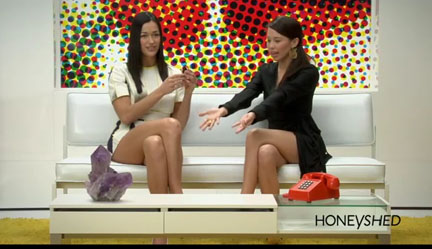 Last year I heard about an online retail venture that was supposed to be the next frontier in e-commerce. In this economy? Not likely, I thought. And then I got the company's official launch announcement email last month. Eleven months and one successful online presidential campaign later I decided to take another look...
An interesting October CNN Money story detailed the painful plummeting of mall occupancy rates in the economic downturn. The article's author claimed that in some cases "one-quarter or more of shopping centers are now empty." She quoted Suzanne Mulvee, a real estate economist with real estate research firm Property & Portfolio Research (PPR), Inc as saying, "Malls are being hit hard from all angles. More than 6,000 (locations of) national chains this year have announced closings, and 50% of those are in malls." The piece also offered a sobering statistic from Ivan Friedman, president & CEO of RCS Retail Real Estate Advisors: "In some malls, store occupancy rates are falling below 75%."
With mall operator credit frozen solid and consumer belt-tightening squeezing chain retailers harder than ever, what does the shopping-centric future of mallrats hold? Enter Honeyshed, an online, fashion-forward MySpace-meets-QVC consumer experience for the Twitter generation. Lead by promotions veteran Steve Greifer (SFX, Live Nation, Digitas) Honeyshed blends the social aspects of shopping with online community-based adolescent life. "Shopping is as much of an affinity as any other sport," says Greifer, "Everything is a social experience now; teens want to share who they are, what they think, and who they want to be, so shopping has to embrace these social aspects to be viable."
Shopping on Honeyshed is a unique consumption experience. Equal parts infomercial, editorial, and music video, the sales format takes its cues from social networking sites and peer-to-peer marketing. Each custom segment is hosted by a crew of adorable twenty-somethings straight out of MTV central casting. Segments are produced in-house and focus on trendy items from a variety of categories including men's and women's fashion, beauty, and electronics. Visitors can also browse the editorial Music and "Flick" sections for reviews and recommendations. But the most innovative department is the "Your Sh*t" section, which presents user-generated content in a homegrown You Tube-QVC hybrid.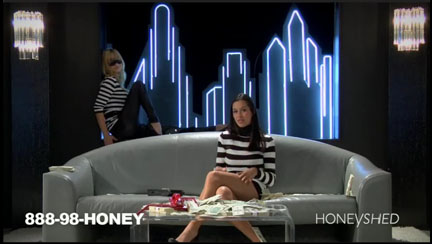 While Greifer's marketing experiment may be right on the money, the Honeyshed business model seems particularly well-suited (if unintentionally so) to the current retail environment. His concept has some key advantages over other retailers that might make the nimble online pioneer a winner. First, Honeyshed's sales take advantage of their vendors' back-end fulfillment capabilities, meaning that they hold no inventory and thus take no losses on unsold merchandise as shoppers are redirected to individual brand websites to make their purchases. Second, volatile gas prices are making e-commerce more appealing than lengthy mall trips. Lastly, the Honeyshed CEO opines that expense trimming is more likely to impact older families than Gen Y, as he predicts these consumers will continue to receive their allowances and have spending cash available.
Whether or not he Honeyshed format will sail smoothly remains to be seen, but it will certainly take novel thinking like Greifer's to weather this perfect storm.