Hoda Kotb talked about the mystery man she is dating on Monday's "Today."
Kotb said that she saw the Broadway play "All the Way" this past weekend with him for his birthday. She called him "Boots," referring to the photo of just his boots that she once shared with viewers. She wasn't any more forthcoming with details about his identity on Monday, sharing some photos that obscured his head with a big smiley face. Here's her mystery man celebrating his birthday, and going backstage with Kotb for a picture with actor Bryan Cranston.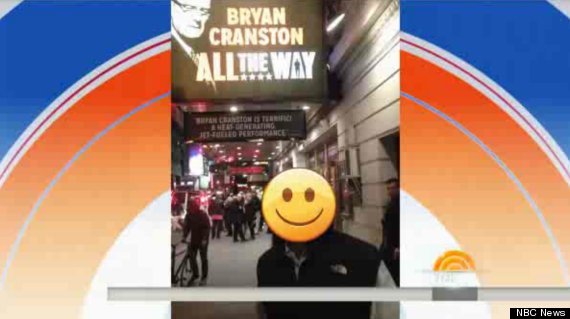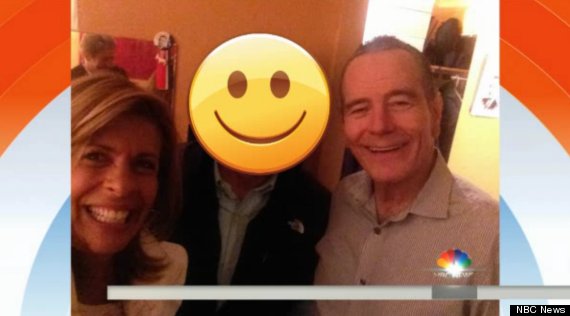 "He seems like a happy guy," Kotb's co-host Gifford joked. "A little jaundiced."
What we do know is that that he wore a black North Face jacket over a button-up shirt. This indicates to us that he owns some solid spring wardrobe basics, and preferred to keep his outfit simple for the outing.
Related
Popular in the Community