About 200 people, including both men and women wearing bras, participated in a Hong Kong protest on Sunday against the conviction of a woman accused of assaulting a police officer with her breast.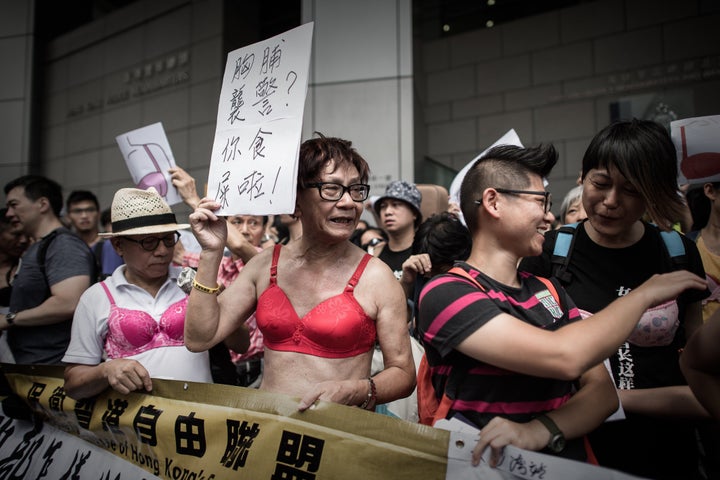 Ng Lai-ying, 30, was sentenced last week to three months and 15 days in prison, the BBC reports. Ng had accused Chief Inspector Chan Ka-po of inappropriately touching her breast during a March protest, but the court turned the allegations around on her, claiming she intentionally pushed her breast into Chan so she could falsely accuse him of assault.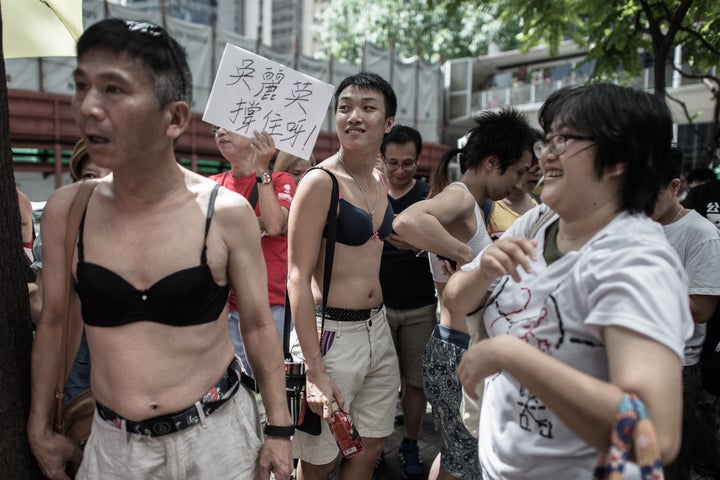 The March demonstration was a protest against tourists from China's mainland, whom many Hong Kong residents say have driven up local prices by visiting en masse. Ng said that Chan's hand landed on her breast while he was attempting to grab her bag.
In court, Magistrate Michael Chan Pik-kiu said he feared that if he did not give Ng a strong enough sentence, "the public might mistakenly think it is a trivial matter to assault police officers during protests."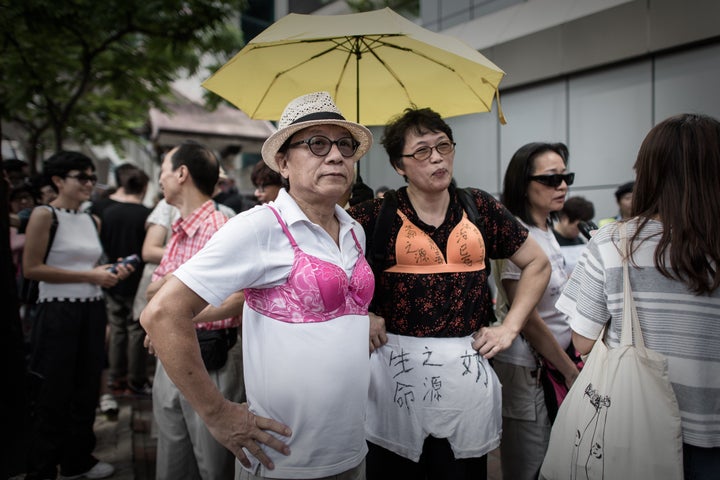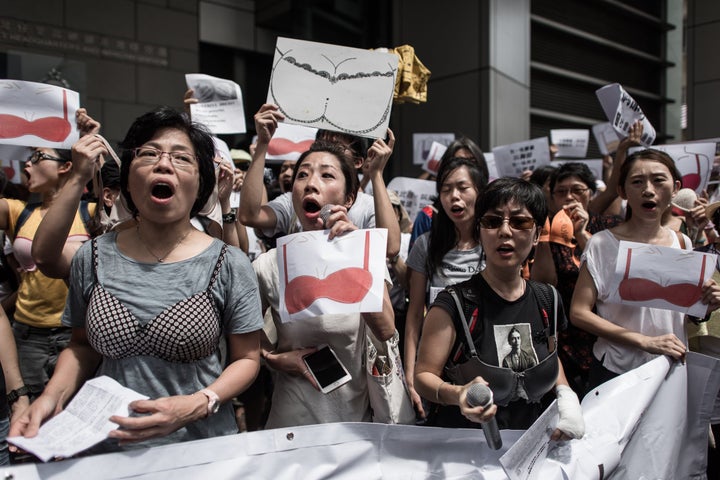 "We are angry but we also fear that this precedent exploits women's rights to take part in protests," Ng Cheuk-ling, an activist from the Hong Kong Women's Coalition on Equal Opportunities, told AFP.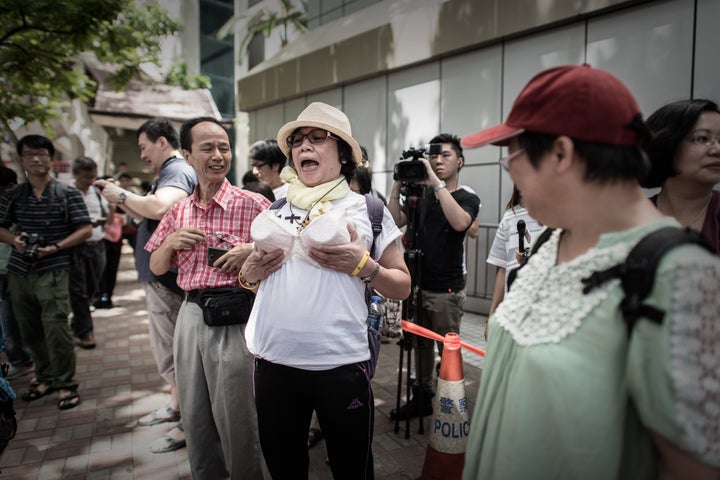 Cases like this are hardly limited to China. In 2014, U.S. graduate student Cecily McMillan was sentenced to three months in jail for elbowing a police officer during an Occupy Wall Street protest. McMillan said she'd only jerked her arm in reaction to a hand roughly grabbing her breast, a claim supported by a photo of a large bruise on her breast taken shortly after her arrest.
Related
Popular in the Community