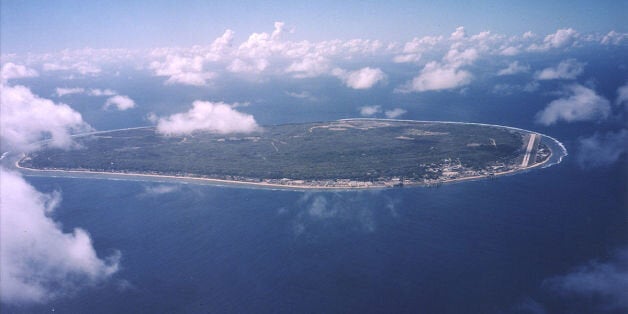 At the United Nations, all countries great and small have a seat at the table. For Nauru, the Pacific small island developing state that I am privileged to represent, this has meant giving a voice to the countries and people that have a special relationship with the ocean. Although there are fewer than 10,000 people living on my island home, we are disproportionately touched by changes to the sea around us. Sea level rise and ocean acidification from climate change, fishing pressure on our wealth of tuna stocks, and the impact of mining for phosphate is changing the waters we depend on--economically and culturally.
Through April 8, a UN Preparatory Committee will meet to discuss what could be included in a new international treaty on marine biodiversity on the high seas. These areas beyond national jurisdiction are governed by no one, but belong to everyone. No overarching management structure exists for these waters, leaving key areas open to exploitation, and making it difficult to enact and enforce any protections.
In 2015, Nauru, one of the smallest members of the UN, alongside many other Pacific nations, chose to speak out for the ocean--helping to build momentum towards this exciting new process. While 193 UN member States considered a new suite of Sustainable Development Goals, we pushed hard to make the ocean central to the program--and we succeeded. Sustainable Development Goal 14 is the first of its kind: It says that countries will work together to conserve and sustainably use the oceans, seas, and marine resources. A key tenant of this goal is to protect at least 10 percent of coastal and marine areas by 2020.
By making this commitment, countries have finally recognized the importance of the ocean to all of us, and that some of its biodiversity is better protected than exploited.
New science however, has shown that 10 percent is not enough. In fact, researchers have confirmed that at least 30 percent of the ocean needs to be set aside in marine protected areas free from fishing and other extractive activities so that species and habitats can be protected and thrive. But this number cannot be met by acting along. It will require cooperation among nations who must work together for the greater good of the global ocean.
This is indeed a lofty goal, but with the first meeting to determine ways to move forward happening right now within UN walls, there is a really opportunity for success.
One of the key parts of any marine biodiversity treaty will be negotiating how countries can work together to create marine protected areas and fully protected marine reserves in areas beyond national jurisdiction. These places are key to sustainable development. They will give species a space to regenerate and build resilience to change, and they could even make existing fisheries stronger.
Although there are three additional meetings to come, this one is the beginning of a process that could change the future of ocean health. Countries must agree on a path toward establishing high seas marine protected areas so that we can meet the commitments we all made as part of the Sustainable Development Goals.
Failing to achieve these aspirations won't just lead to the continued degradation of the ocean. It also means that some of its greatest defenders--not just Nauru, but all the countries and communities of the Pacific--will face ever-intensifying threats to our very existence.
It is time for countries to step up and show that they are serious about working towards a sustainable 21st century ocean. These negotiations are a chance to put words into action, and it is up to all states great and small, island or landlocked, to prove that we understand the importance of the ocean to every life on Earth, and are prepared to stand together to protect it.
H.E. Ms. Marlene Moses is the Ambassador Extraordinary and Plenipotentiary to the Permanent Mission of the Republic of Nauru to the United Nations.
REAL LIFE. REAL NEWS. REAL VOICES.
Help us tell more of the stories that matter from voices that too often remain unheard.