Today's political landscape is shifting--and at the center of this shift are young people dedicated to creating a more just society. One of these movements is called Turning Point USA, led by Charlie Kirk, recent author.
I sat among my Junior High School friends and neighbors as our crowded bus made its way south on a desolate highway. Carl, the shy youth leader from our local Unitarian Church, was driving us back to Ann Arbor after a weekend at the national SDS (Students for a Democratic Society) conference, held at Camp Kewadin, a small camp in Upper Michigan. By far the youngest group at Camp k, we were there to learn about youth political action and the anti-war movement.
It was 1965 and Carl had just accepted the position of head of the SDS. Carl was a reluctant candidate: he was 30 years old, with a mortgage and a 9-to-5 job, not to mention the three kids he shared with his wife Beth. But Carl believed that our society needed to be pushed toward more freedom, so he gathered us up to learn about the Civil Rights movement, our country's involvement in the Vietnam War and free trade. When Carl turned around to tell me I would be the Director of the SDS's High School Chapter, I protested. I was, after all, only 12 years old. 'Don't worry, Stevie Wonder' he told me.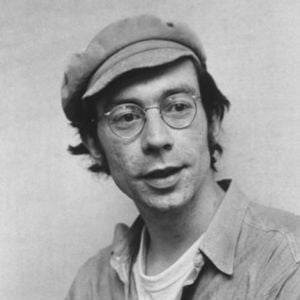 For the next four years anti-war activities occupied much of my free time. I helped to organized student strikes and protests in Flint and in Ann Arbor. I had some success recruiting my classmates and even my own parents to the anti-war movement. Eventually, I was fired from my post when the SDS began to dramatically change its shape--from a peaceful anti-war organization to its violent Marxist incarnation known as the Weather Underground. (In my opinion, the SDS transformed from its non-violent beginning to its extremist end thanks to support and interference from COINTELPRO, an FBI operation. Today's youth activists must be aware of the dangers of this kind of infiltration.)
Since that time in my life, I have followed closely a number of youth movements. Many of these movements are fueled by young people dedicated to making their country a better place. Take a look at the activists in the Arab Spring or in Latin America, and you will find the same trend: youth from across the political map rallying to shape their futures.
According to research from the Pew Research Center, this is no coincidence. Millennials want to feel connected to a social cause. Nearly all of them feel they have a part in making the world a better place. Given their propensity toward social media (90% use Facebook, for example), it's not surprising just how quickly a movement can grow and take hold in the population.
That's where Charlie Kirk comes in. He is the president of the influential group called Turning Point USA, known for their unifying slogan, "Big Government Sucks." With over half of Millennials self-identifying as conservative and most singling out the economy as the number one issue, Turning Point USA has filled an important gap in political activism by providing a space for young conservatives to put their hopes into action. And they do so by printing t-shirts with their slogan and mailing free activism kits to students around the country.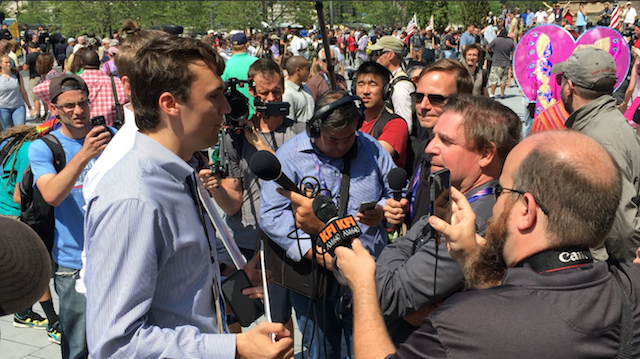 I asked Charlie here today to shed light on what makes Turning Point USA so effective.
Steve Mariotti: How categorize millennial politics?
Charlie Kirk: Millennials are extremely averse to political labels. They gravitate towards messages that are more focused on ideas, principles, and values. For the most part, they don't adhere to the traditional Conservative-Liberal paradigm. Many don't trust the government; nor do they want government involved in social issues. The underpinning commonality that is shared amongst young Americans is a desire for individual freedom and a broad distrust of the government and its coercive powers.
SM: What is Turning Point USA?
CK: Turning Point USA is a national student activist movement focused on identifying, educating, training, and organizing college and high school students around the values of free markets and smaller government. Our vision to to create a generation of young leaders equipped to advance the values of freedom for immediate impact and for sustained change over the course of many lifetimes. We believe our generation must act and take a historic stand for liberty. We have grown to over 1,100 college and high school campuses across the country and have over 100 people on staff. We train our young leaders on how to debate their teachers, persuade students around free market ideas, organize college chapters, grow membership, and eventually how to have a successful career working for freedom! Our organization is on the cutting edge of engaging and communicating the ideas of freedom to millions of millennials daily through digital and campus outreach.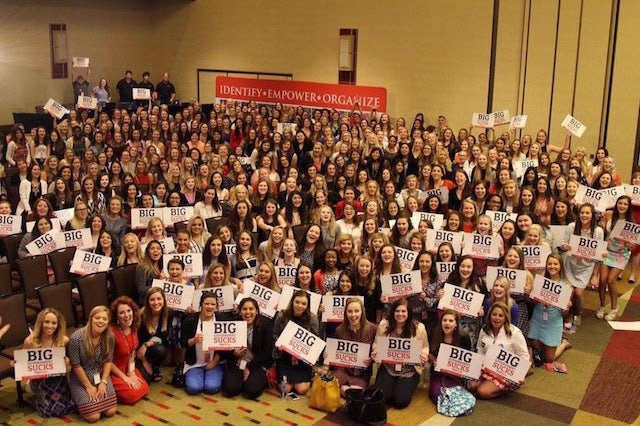 SM: How do you measure the success of Turning Point USA?
CK: Success is how many chapters we are opening, how many students are trained by our programs, millennials engaging with our digital content, and young people recruited--just to name a few metrics. We opened over 100 new chapters this year, train thousands of student leaders, reached over 100 million people via digital outreach, and recruited over 150,000 new students on campus. We raised over $5 million dollars and are blessed to have over 5,000 donors in all 50 states. We plan to continue to grow our influence and reach to more campuses and hiring more staff for a bigger and more expansive 2017.
SM: What is your biggest challenge?
CK: Our biggest challenge as a relatively young organization is to be able to manage effectively while continuing to grow. Every week, we meet thousands of students wanting to start groups and get involved on campus--our staff works hard but has difficulty meeting this need.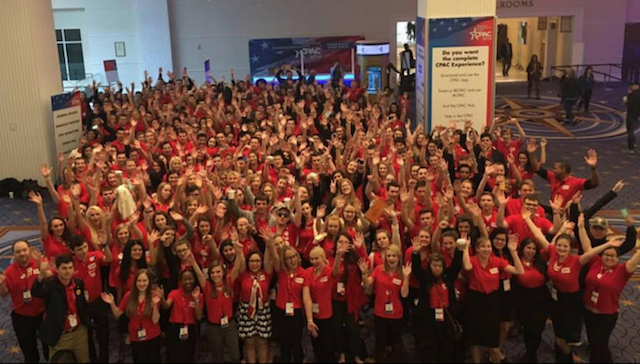 SM: Do you feel optimistic about the future of America?
CK: Absolutely! The next generation respects the genius of constitution and bill of Rights and also appreciates individual liberty based on voluntary transactions between adults. At the same time this age group doesn't trust the elected government and also appreciates individual freedom--Perhaps that's a winning combination that can change the world.
Related
Popular in the Community