Applying for a mortgage is arguably everyone's least-favorite and least-understood part of the home-buying process. Nobody enjoys assembling the mountain of paperwork required for a loan application.
But 90 percent of us need a mortgage loan to buy a house. So it behooves us to learn what prospective lenders really want to see in all the pay stubs and bank records they ask for. How do they decide who gets a loan? What matters the most?
Here's a short guide to how lenders judge whether or not you qualify.
Income vs. Housing Expenses
Lenders don't want your total monthly housing expense, or MHE, to exceed a certain percentage of your gross income. Your MHE consists of the mortgage payment, property taxes, homeowner's insurance and any homeowners association fee. The lender determines what the cutoff percentage will be. Most stick pretty close to the traditional maximum of 28 percent of your gross income, but not always, according to Steve O'Connor, a senior vice president at the Mortgage Bankers Association.
"There is quite a bit of variation among lenders, and each borrower's unique circumstances are taken into account," O'Connor said. Lenders may be willing to accept an MHE above 28 percent if there are compensating factors, such as a high credit score, a large down payment and low non-housing debt.
Wells Fargo makes several suggestions if you exceed that 28 percent mark, including increasing your down payment, looking for a less expensive home and considering an area with lower property taxes.
But still, you may be wondering why the lender gets to decide what percentage of your hard-earned money you should be spending on housing? Maybe you're willing to sacrifice eating out and forgo buying a new car so that more of your income can go toward that new house. Why should it matter to the lender?
Well, because lenders would really like you to be able to repay the loan. And federal guidelines warn that a household paying more than 30 percent of its gross income on housing and utilities should be considered "rent-burdened," according to the U.S. Department of Housing and Urban Development. If more than half of your income is spent on rent, you are considered "extremely rent-burdened."
What does this 28 percent actually look like in determining how much money you can borrow? The website Mortgage Professor gives this example: If your monthly gross income is $4,000, your housing expenses can't exceed $1,120. Deduct estimated property taxes of $261 and insurance of $103, and you will be left with a maximum mortgage payment of $756 under the 28 percent rule. With a 4 percent 30-year fixed rate mortgage, $756 will support a loan amount of $158,353. With 5 percent down, this suggests that you can afford a home with a maximum sale price of $166,687.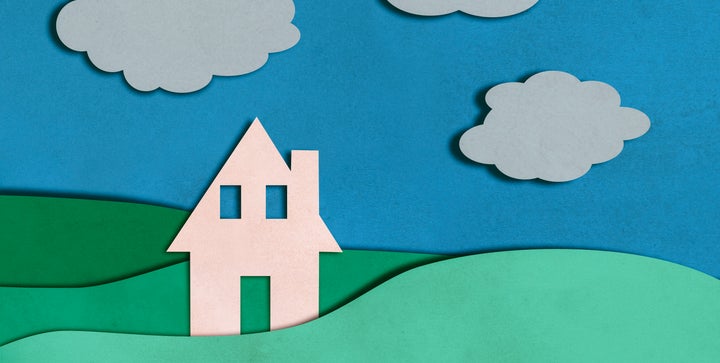 But What Actually Counts As Income?
Lenders also have some thoughts on what qualifies as income. You will need to show them pay stubs, of course, but they will also be looking at the type of work you do, how long you've been employed and what opportunities you have for advancement.
Good for you if you've been working a part-time second job to save up for a down payment, but some lenders won't consider that money as income unless you've had the job for 12 to 24 consecutive months. Any commissions, bonuses or overtime pay will also usually be ignored unless they've been steady for two years and your employer verifies that they're likely to continue.
If you want to count alimony or child support as income, you better have received it for the previous 12 months and know that it will continue for the next three years. Lenders will want to see a divorce decree and court records to verify on-time payments. Yes, your ex has to pay on time or you might not get a mortgage.
Should your income stem from a trust fund, interest or dividends, you'll likely need to show proof of those moneys for the previous 12 months.
In what many millennials find to be a real kick in the pants, you generally can't count potential rental income from a roommate in your primary residence. The only accepted source of rental income is from an investment property. Even then, most lenders will consider only 75 percent of the monthly rent and then subtract ownership expenses, as verified by Schedule E of your tax returns.
Are you self-employed? It may feel like lenders hate you. They don't, but they will be super-cautious. You need to have been self-employed for at least two years, and lenders will likely take the average of your monthly adjusted gross income. Self-employed borrowers often struggle qualifying for a mortgage because they write off a lot of expenses on their income tax filings, thereby reducing their adjusted gross income.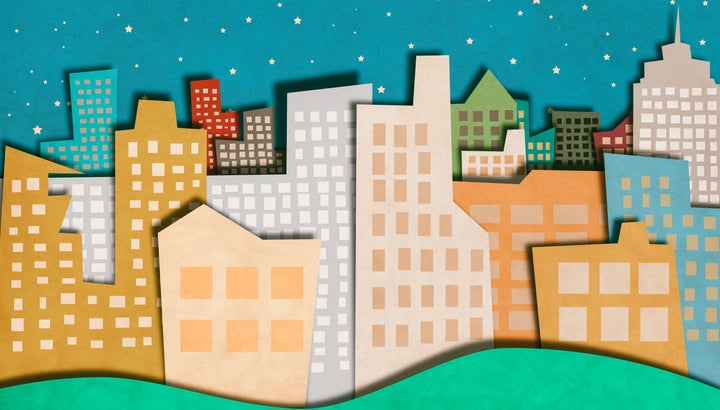 Income vs. Existing Debt
A lender will also consider what other debt you're already carrying. Student loans, credit cards, automobile debt and money you have borrowed for any other reason are all weighed against your gross income. So if you know that you'll be applying for a mortgage soon, don't go out and buy a car on borrowed money. And don't charge new furniture before you buy the house you hope to furnish.
While the portion of your income that you spend on housing shouldn't exceed 28 percent of gross income, your total debt service ― including housing ― shouldn't exceed 36 percent. Combined, this is known as the 28/36 rule and is used by mortgage lenders and other creditors to assess your borrowing capacity. The argument is that any expense and debt burden in excess of the 28/36 yardstick would be difficult for most individuals or households to handle and could lead to default.
So in real numbers, what does this 36 percent cutoff look like? If you pay $1,300 a month for housing and another $300 for a car lease and $400 for the rest of your debts, your total monthly debt payment is $2,000. If your gross monthly income is $6,000, then your debt-to-income ratio is 33 percent. Congrats! You came in under!
But what if your ratio is above 36 percent? Before applying for a mortgage, make some adjustments, advises mortgage columnist and author Jack M. Guttentag, professor emeritus at the University of Pennsylvania's Wharton School. For instance, if you were planning to make a larger down payment than the absolute minimum required, consider using that cash instead to reduce your debt ― like paying off a credit card or car loan.
"Just make sure that when you reduce your down payment you aren't going to be pushed into a higher mortgage insurance premium category, which could offset most of the benefit," Guttentag wrote at Mortgage Professor.
And talk these things out with your mortgage broker, O'Connor said. Different types of debt may factor into the lender's decision in different ways. For example, a borrower may have student loans that are scheduled to be forgiven in the near future ― good ― or adjustable-rate loans that are scheduled to reset in the near future ― possibly not so good.
"These varying repayment schedules will influence the borrower's overall debt burden, and therefore influence the borrower's capacity to repay the mortgage," O'Connor said.
Besides income and debt, lenders also consider such other factors as credit history, cash reserves and collateral (the value of mortgaged property) when making mortgage decisions.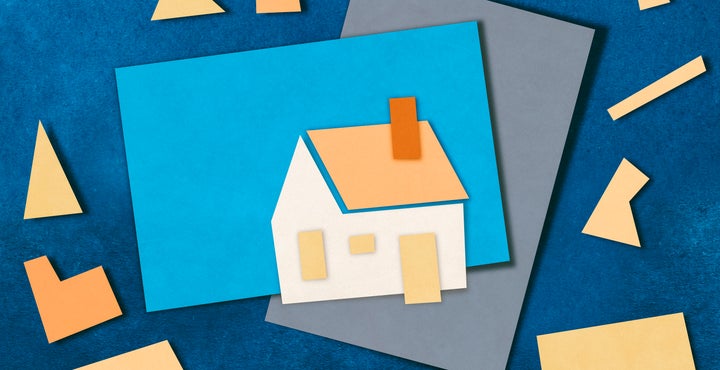 Show Them The Money
Lenders want to know that the borrower has sufficient cash to meet the down payment and other settlement costs that show up in the escrow process. Wannabe borrowers who lack sufficient cash are considered "cash constrained." They have two choices: reduce the amount of the down payment, if possible, or find a way to cough up more money ― asking a parent for help, for instance.
But there are rules to that as well.
The down payment gift rules are as follows: The gift must be documented with a formal "gift letter," there must be a paper trail for the money as it goes from the giver's account to the homebuyer's account, and the gift can't be a loan-in-disguise. Buyers can accept up to 6 percent of a home's purchase price in the form of a cash gift to cover the down payment.
U.S. buyers like to put at least 20 percent down because that likely qualifies them for the lowest mortgage rates available. Plus, with 20 percent down, no private mortgage insurance is required. But very few first-time buyers can actually muster that much. The National Association of Realtors says 81 percent of Americans purchase their first home with less than 20 percent down. Put another way, only 19 percent of us manage to accumulate what has, for some reason, remained the standard mark for a down payment.
A recent study by Attom Data Solutions found that 22.8 percent of all purchase loan originations on single-family homes in the second quarter of 2017 involved co-borrowers listed on the mortgage or deed of trust ― an increase from 20.5 percent during the same period in 2016. That would often be the Bank of Mom and Dad helping out.
P.S. The Best Advice On Mortgages
This example comes from Mortgage Report's First-Time Home Buyers' Guide: You want to buy a house for $250,000 with 10 percent down ($25,000). You've determined that you can afford $1,100 a month for your mortgage, including principal and interest. If your mortgage rate is 3.75 percent, the payment will be $1,043, which is within your budget. But if the best loan you can get has a rate of 4.25 percent, the payment will be $1,107 ― and that's out of budget.
It's the same house ― affordable under one loan, not affordable under another.
And those are just two loan options. Mortgage rates are like shifting sands. They go up and down all day.
So the best advice we can offer is this: Shop mortgage rates, not housing prices.