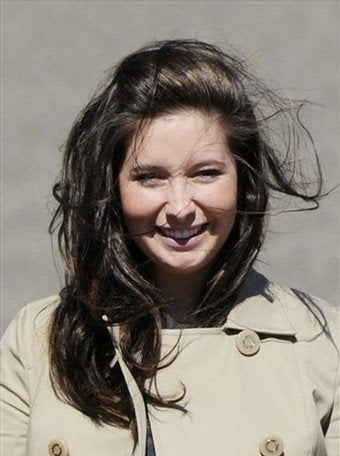 For the first time in my life, I am inclined to write a blog, based on the outpouring of articles, debates and strong responses on the Huffington Post and other news organizations regarding The Candie's Foundation, myself, Bristol Palin and the reaction to the town hall meeting we hosted last week.
I founded The Candie's Foundation in 2001 as an organization to raise awareness about teen pregnancy prevention during a time in which one million girls were getting pregnant each year. Over the past eight years the Foundation has created series of television, print and online public service announcements featuring celebrities whom teens admire and respect to educate teens about the issue. I am proud of the work the Foundation has completed and am proud of the town hall meeting and the results it has produced.
Last Wednesday, May 6th (the National Day to Prevent Teen Pregnancy) was an amazing day for The Candie's Foundation where America was bombarded by a media initiative on teen pregnancy that made over 100 million impressions.
In appointing Bristol Palin as a teen ambassador to The Candie's Foundation, teen pregnancy was discussed on ABC, NBC, and CBS's national morning shows and over 300 television broadcasts across America as well as in newspapers and online; consequently accomplishing the goal of the Foundation. On talk shows the topic was debated with some experts speaking about abstinence as the safest way to prevent a pregnancy, and others speaking about protection. I truly believe a huge number of parents and teens talked about the issue at home as well. By grabbing share of mind from kids last week it is my belief we will have prevented or delayed many kids from having babies.
At the town hall meeting, Bristol was one of six panelists that spoke about the issue. Bristol's message was that abstinence is the only way to prevent a pregnancy. Bristol was courageous enough to speak out publicly with the message of "do as I say, not as I did." Each panelist had a different view. Actress, Hayden Panettierre spoke of safe sex as an option as did others. Other members of the panel included MLB starting pitcher for the Tampa Bay Rays and teen parent, Matt Garza, Editor-in-Chief of Seventeen Magazine, Ann Shoket, CEO of the National Campaign to Prevent Teen and Unplanned Pregnancy, Sarah Brown and myself. It was moderated by Good Morning America's Chris Cuomo.
When the question is asked, what does The Candie's Foundation believe in -- abstinence or safe sex? We believe the answer is both. Whether we, as Americans can agree on safe sex vs. abstinence is not the issue here; the issue is educating teens about pregnancy prevention.
Teen pregnancy and parenthood cannot be ignored; after a 14-year decline, teen births are on the rise. This year, nearly 750,000 girls in the United States will get pregnant before age 20, having a catastrophic impact on each girl's life. Nearly half of teen mothers will not finish high school and fewer than two percent will earn a college degree by age 30. I urge all of us to continue the national dialogue that has been started on teen pregnancy. This has been the mission of The Candie's Foundation for the past eight years and will continue to be our mission going forward.
Support HuffPost
A No-B.S. Guide To Life
Related
Popular in the Community