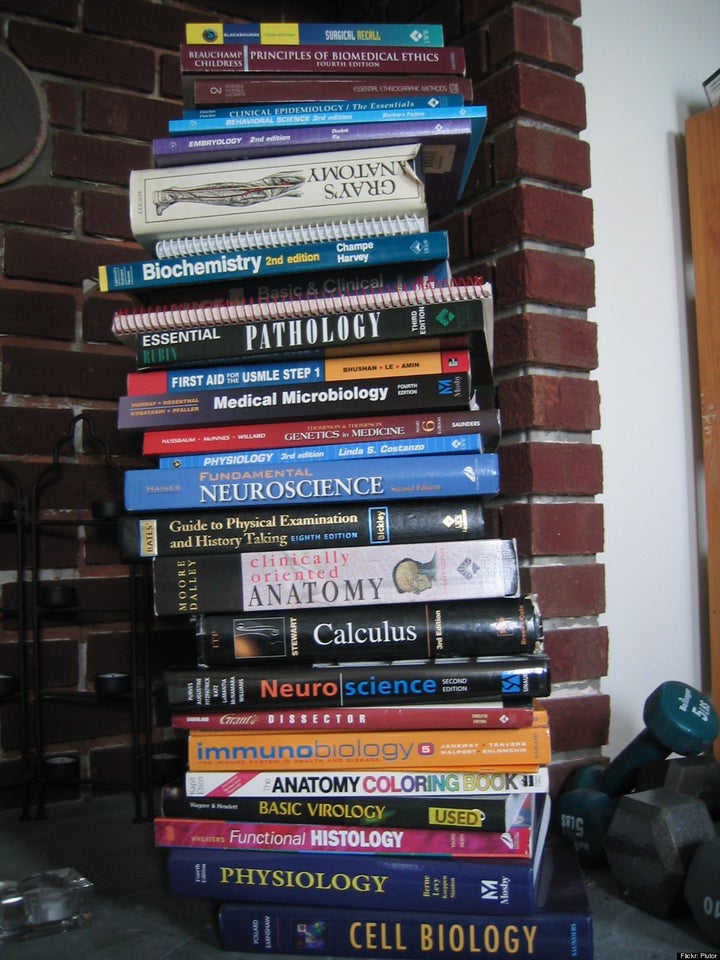 eBook readers are quickly becoming the go-to method to read print media. Perhaps the most exciting advantage is the ability to carry thousands of books on a thin device. Yes students, this means you could condense a semesters worth of heavy textbooks into a few thousand bytes on your Kindle, Nook or iPad. Textbook publishers are charging forward through this new frontier of media distribution, but unfortunately only a small portion of textbooks are available for download today. What do you do if your microbiology text isn't available in a digital format this fall?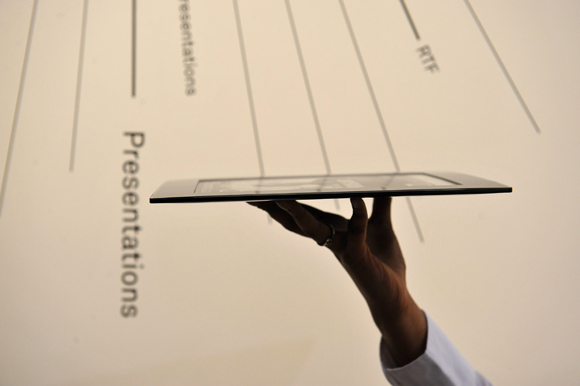 Option #1: Textbook Scanning Services
There are several online services that will scan a textbook and return a PDF document of its contents. BlueLeaf appears to be the the front-runner in this game, charging $0.06 per page for destructive scanning and $0.09 for non-destructive scanning in addition to a fee per book of $12.95 and $24.95 respectively. To ease the gouging, BlueLeaf will scan your first 50 pages for free. Full color scans are an additional $12, and if you're gullible enough to have them convert the PDF to a PRC or ePub file it'll cost you another $12 (this can be accomplished for free with Calibre).
To give you a better idea of pricing, to scan three textbooks totaling 1956 pages for this upcoming semester, non-destructive scanning in color would cost me $218.
Option #2: Build a Book Scanner
Diybookscanner.org is an awesome project offering community-designed blueprints for making your own non-destructive book scanner. Once built, these scanners take pictures of each page of the book you wish to digitize using two tethered cameras. The cost of the hardware is the greatest downfall to this method, although if you want to keep your textbook intact this is the way to go.
Option #3: Chop & Scan
If you're comfortable with cutting up a textbook, running the pages through a scanner with an automatic document feeder is by far the cheapest method to digitze a textbook. Here's how to do it:
Step 1: Each textbook is bound a little differently. Your goal is to dissect the book so that you have several booklets of pages.
Step 2: Cut the booklets along the left margin to obtain single pages. This is easily accomplished with a paper cutter.
Step 3: Insert the pages into the document feeder of your scanner. Scan the fronts of all the pages and save as a PDF, then flip and scan the backs.
Step 4: Download and install PDFsam, a free multi-platform PDF tool. Load the front and back PDF files into the Alternate Mix plugin, which will combine the two files and place the pages into the proper order.
Step 5: Convert the PDF scan of your book into a format your eBook reader can read using Calibre.
Each method varies in cost and effort required. At the end of the day, the convenience of reading textbooks on your computer at home, eBook reader on campus, or your smartphone while waiting for the bus is well worth it.
Related
Popular in the Community