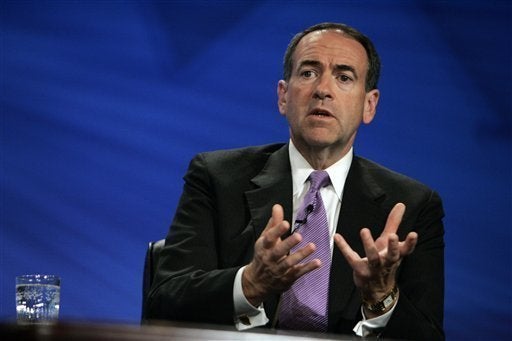 Forget terrorists. Mike Huckabee has identified a threat right here at home that would result in the downfall of our whole civilization.
GQ: Is the strategy shifting because social conservatives are losing on those core issues? Ten years ago, it would have been unimaginable to have gay marriage even in liberal Massachusetts. Now it's there.
Huckabee: I don't think the issue's about being against gay marriage. It's about being for traditional marriage and articulating the reason that's important. You have to have a basic family structure. There's never been a civilization that has rewritten what marriage and family means and survived. So there is a sense in which, you know, it's one thing to say if people want to live a different way, that's their business. But when you want to redefine what family means or what marriage means, then that's an issue that should require some serious and significant debate in the public square.

Calling all HuffPost superfans!
Sign up for membership to become a founding member and help shape HuffPost's next chapter