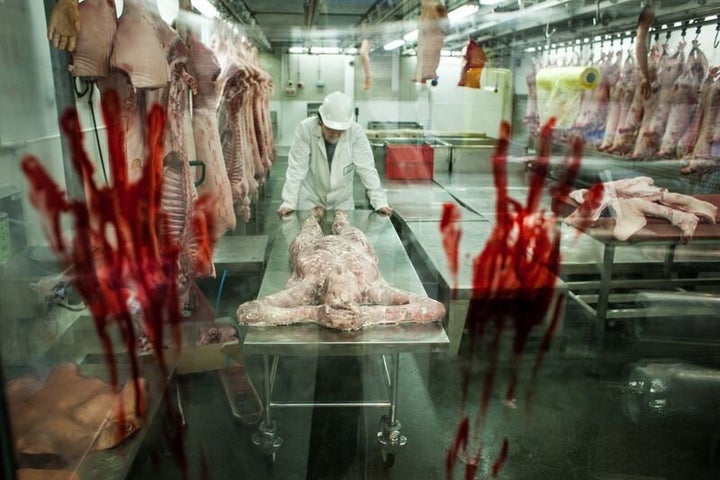 Just when we think we've seen the wackiest from morbid cake curator Miss Cakehead, she ups the ante.
HuffPost got a sneak peek at photos for the upcoming event, which is being sponsored by video game publisher Capcom to mark the release of "Resident Evil 6."
For the non-gamers among us, "Resident Evil" is a survival horror video game series that's bloody, to say the least. It's fitting, then, that the promotional launch for the latest installment feature meaty offerings from the "gory world of Wesker & Son, the fictional butcher with a penchant for human flesh," according to a release.
The make-believe butchery will open for two days, September 28 and 29, in a very real location -- London's famous meat market, Smithfield's -- and will offer some edible items for purchase: "Peppered Human & Lemon Sausages," "J'avo Caught Human Thigh Steaks" and specially-made pots of "Red Herb" and "Green Herb."
Never fear, the meat in question isn't actually human, although it's unclear what meat is used. Gross or not, we can't help but admire the pieces' clear artistry, which comes courtesy of artist Sharon Baker. From the look of her web site, she's created some creepy works before; check out these human bread casts.
If you can stomach it, take a look at more of Baker's meaty work for the "human butchery." Fair warning, a few of these pictures are NSFW.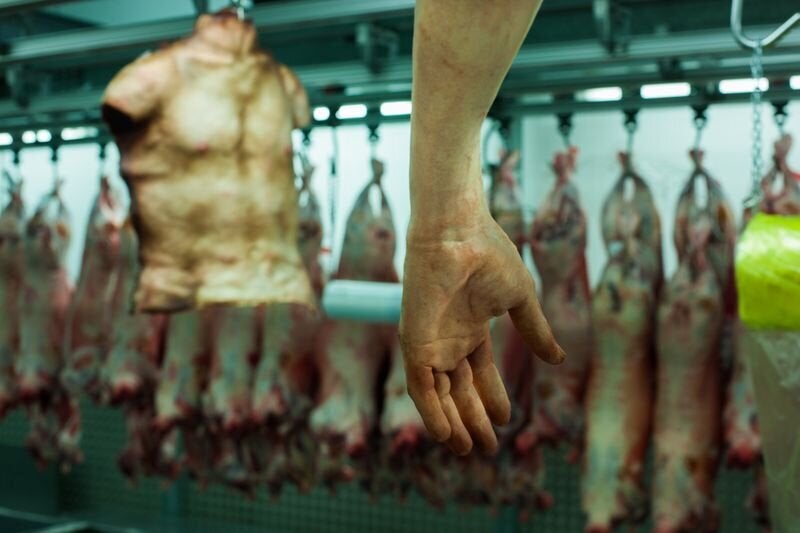 World's First Pop-Up 'Human Butchery'
Related