Carl Gilbertson wanted to make his 10th wedding anniversary special for his wife Laura, who was diagnosed with multiple sclerosis.
On Saturday, he surprised her with a flash mob performance of Bruno Mars' "Just the Way You Are" with some help from students of Liverpool Media Academy in Liverpool, England.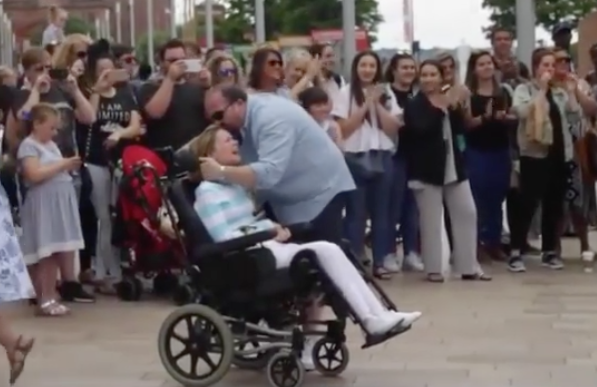 At the end of the heartfelt performance, the students held up a banner that read, "Happy Anniversary, Laura" with a photo of her from their wedding day.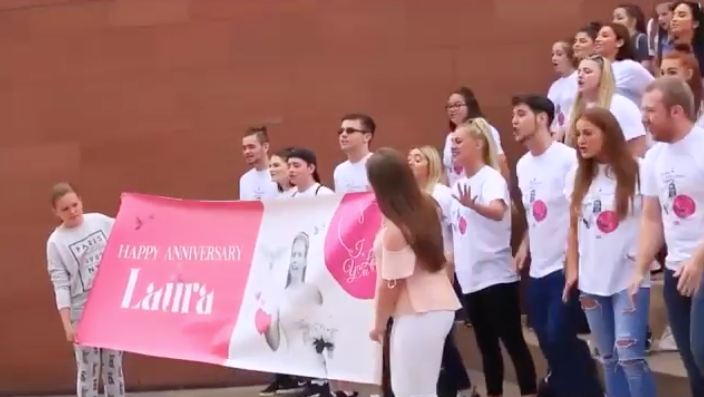 Gilberston also penned a heartfelt tribute to his beloved wife on Facebook:
"At our wedding breakfast I said that 'it is the greatest honor anybody could ever bestow upon me for you to take me as your husband and the most enduring privilege to be able to call you my wife.' It was never just a line for a speech, it was how I felt and you spend every day re-enforcing it. Your strength, courage and dignity take my breath away and though most Saturdays at kick-off time you may not think it, you're the only thing that really matters. My babe, you're amazing - just the way you are."
Multiple sclerosis is a disabling disease of the central nervous system that disrupts signals to and from the brain, which can lead to pain, numbness, mood changes, memory problems or paralysis, according to the National Multiple Sclerosis Society.
Watch the emotional video above.
The Huffington Post reached out to the husband for comment, but had not heard back at the time of publication. This story may be updated.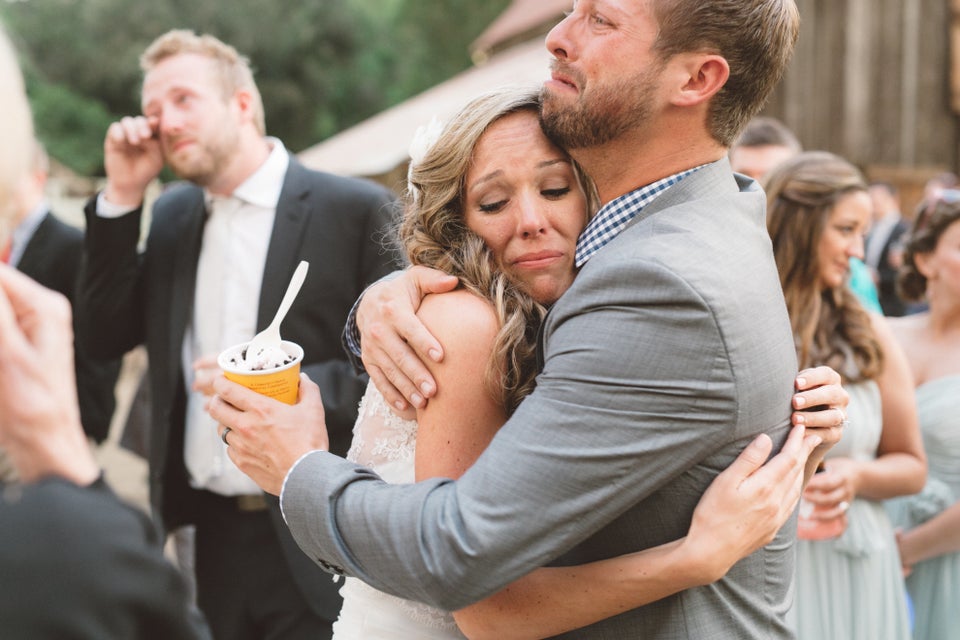 Most Emotional Wedding Pics