 An educational TV show based on a Facebook page? Sure, why not?
The page, created by Elise Andrew, is dedicated to bringing people "the lighter side of science." It offers highly sharable and highly interesting tidbits about all things science and scientific-history.
"If you know anything about me, you know I love science," Ferguson said in his announcement, per a post on the I F**king Love Science blog. "Science has a naughty secret – it's that all things are connected. And this show is going to explore the randomness of science. Think of it as a late night Google search that goes a hundred pages deep until things get weird – and then you just keep going. And there is no better partner for this kind of smart entertainment like Science Channel and Elise."
According to the post, Andrew will be working with Ferguson as a consulting producer and "will be contributing to the editorial 'voice' of the show" in order to ensure that it maintains the same feel that its 10 million Facebook fans have come to know and love.
The show will be an hour long and is currently slated for a release later this summer.
Related
Before You Go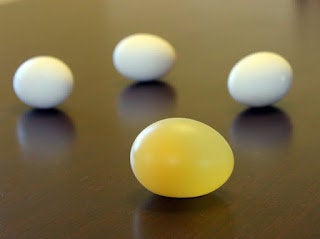 Amazing Food Science Experiments
Popular in the Community