So you want to dive face first in the tangled, eccentric, all-around fantastic world of Icelandic music? You're in luck, because there's really only one place to start -- the Iceland Airwaves music festival in Reykjavik Nov 4-8, 2015.
"Iceland in November?" you squeak.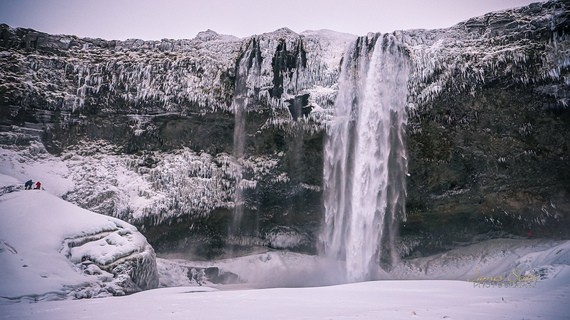 In true Icelandic fashion, Airwaves is set during some of Iceland's harshest weather -- and longest nights -- to celebrate the best of the local talent. It's designed as a showcase, and not just of the music. Airwaves separates the fans from the phonies.
But every single one of the three Icelandic groups that I met with at CMJ's first ever Icelandic Showcase (Mammut, Fufanu, and DJ Flugvél og Geimskip) agree that the music is well worth a little chill.
"It's like music Christmas," explained Mammut vocalist, Katrína Mogensen. And she's not alone.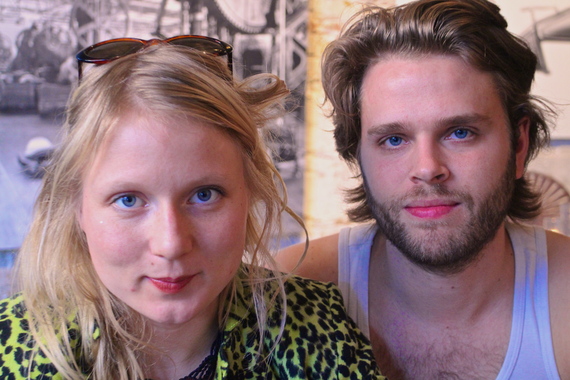 Each of the artists chimed in about the merry feeling and excitement they get from playing and attending the sprawling, eclectic festival. When asked how bands in the tight-knit, some would say "small" Icelandic music scene react to watching bands they routinely share stage space with, Fufanu front man, Kaktus Einarsson, seemed surprised by the question.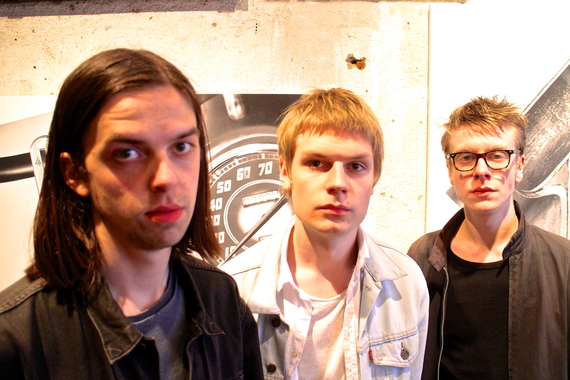 "We're just so into each other."
And he means it. Literally. "Our guitarist connects us to the hardcore scene," he continues, "and our drummer plays in a reggae band."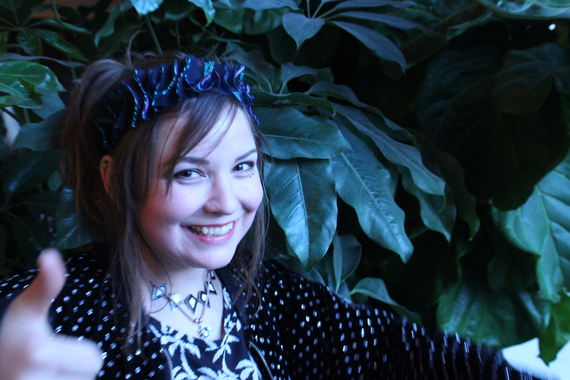 Steinunn Harðardóttir, the pixie wizard behind the turntables and drum samples of Dj Flugvel og Geimskip--translated as "Airplanes & Spaceships"--is another multi-band performer, appearing at Airwaves with three different bands. Probably the biggest departure from her ethereal DJ persona obsessed with space and evil cats is the rock three-piece, Skelkur í bringuhttps://www.facebook.com/skelkuribringu, which translates to "Terror."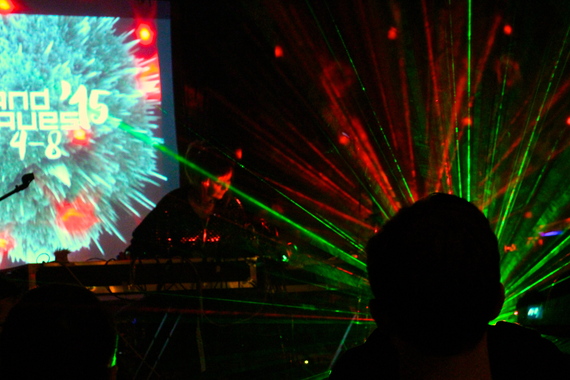 Blurred Lines
That contrast is what makes Airwaves so great. It's a festival where bands and genres from all over the world collide in the long dark of the Icelandic winter. And the results are sometimes frantic, but always interesting.
Katrina from Mammut claims, "One Airwaves we played eight shows in a single day," an all too common feat during their 10-year Airwaves run. Steinunn played eleven shows at last year's festival, and she's scheduled for nine performances this November.
But prolific runs like that don't just happen. Festival manager and talent booker since 2010, Glimur Atlason would know.
According to Atlason, Airwaves' prolific performances stems from their simple three-point mission:
1. To put on a fantastic festival
2. To export Icelandic music
3. To promote tourism in the off-season
Amidst all the music, it's easy to forget that the Airwaves festival originally launched in an IcelandAir hangar in 1999 (get it, "Air" waves) as a way to capitalize on the (then) end of the tourist season in September. But even then, one of the four bands that played was Icelandic legends, The Sugarcubes (sometimes known to the uninitiated as "the band Bjork used to be in").
The festival gets pushed farther back every year, and to many Airwaves has become the unofficial tourist season finale, which has seen a surge in recent years due to affordable flights, summer festivals like Secret Solstice and ATP, and the 2008 economic crisis dropping the ISK to reasonable levels for backpackers.
But despite its corporate origins, Airwaves has grown into the premiere Icelandic music festival while magically maintaining its grassroots feel.
"Airwaves is a showcase," explains Mammut guitarist, Arnar Pétursson. "It's a place for new Icelandic bands to get discovered and for established bands to play new songs--songs no one has ever heard."
Katrina added, "Some of the best shows we've ever done have been at the off-venues at Airwaves."
"No one wants to be outside," Kaktus explains, "and that's part of the magic. You're trapped inside a crowded venue, so you listen."
Maybe that simple element--the fact that no one wants to go outside during the crappy weather--is what makes Icelandic music so haunting and exuberant. Or maybe, I'm nuts.
Discover firsthand what Icelandic music (and winter) are all about at the 16th annual Iceland Airwaves festival in Reykjavik, this November 4-8.
One final piece of advice from DJ Flugvél og Geimskip:
"If you wait outside in lines, you'll get sick."
Popular in the Community