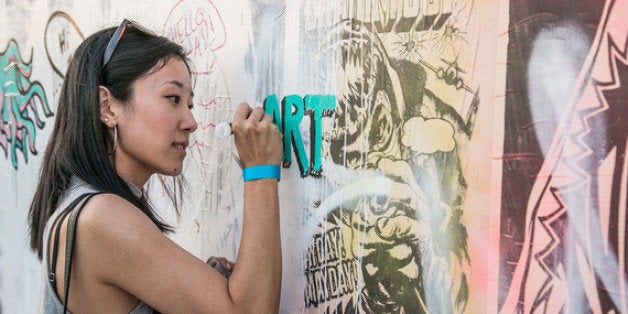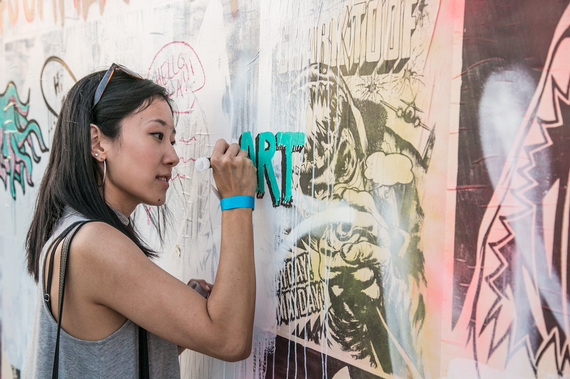 With even steeper cuts to federal funding, intense debates continue regarding the removal of art programs from public schools.
Since President George W. Bush signed the No Child Left Behind act in 2002, declaring all children would have access to high quality education despite race, religion, or socioeconomic status -- art programs have been quickly diminishing nationwide. Instead of investing in advancing courses rooted in creativity, the federal government has been pouring available resources into math and reading, subjects directly tied to standardized testing.
As a result, art programs have been presumably reduced to recreational activities for kids. The sense of necessity surrounding the study and practice of performance, written and visual arts has declined at a rapid pace. Consequently, the intangible value that derives from being immersed in expressive activities is not counted as a notable factor.
Yet, there is one trailblazing organization committed to not only keeping art as a focal point in schools, but more importantly dedicated to shifting the way society respects, understands and appreciates art as a world-changing tool.
Inner-City Arts provides arts education programs to underserved kids in Los Angeles, encouraging the development of self-identity and purpose through creative expression.
Founded in 1989, Inner-City Arts teaches elementary, middle, and high school students a wide range of artistic subjects - from animation, ceramics and digital photography, to graphic design, media arts, music, and theater. Kids can take courses at their facility during school hours, after school and on the weekends.
Located directly between Skid Row and the Arts District, Inner-City Arts embodies the mission it represents. Reflecting a concentrated stretch in downtown Los Angeles riddled with individuals battling homelessness and mental illness, Skid Row is considered one of the nation's most notorious areas. Representing a remarkably transformed segment of downtown Los Angeles, the Arts District now serves as an eclectic hub for artists from across the world to live, create and collaborate.
More than equipping kids with new-age tools to create and take advantage of opportunities in an ever-evolving economy, the deeper objective that drives Inner-City arts is showing the transformative power of arts education.
"We have to do more to develop the right brain - that's where our future entrepreneurs come from," said Darrell Brown, SVP of Consumer Banking at U.S. Bank. "It's that kind of mind - one that combines art and engineering - that will develop the next smart phone, electric car, or whatever will be the next great innovation that drives our economy forward."
Inner-City Arts recently hosted their annual Summer on Seventh event, which took place at their beautifully designed one-acre campus. Uniting an incredibly diverse crowd of over 1,100 attendees, the evening consisted of live performances by The Internet and SHURA, a DJ set by Cut Chemist, interactive art installations, curated exhibits, and an elaborate tour of the award-winning facility.
With ticket proceeds going toward Inner-City Arts programs, the event generated upward of $250,000 in contributions.
"Our mission is to show the importance and vitality of arts education," said Diana Rivera, a teaching artist at Inner-City Arts. "Children grow up being told that as an artists, you can't earn a living wage, or create a credible, respectable career - that's why what we do is both conscience raising and fundraising".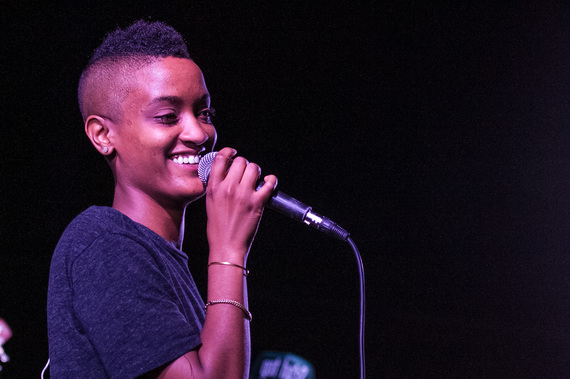 As kids develop self-identity, art programs assist in building confidence, shaping perspective, expanding the mind, and empowering young people to believe in their imagination. Practicing art encourages kids to process their experiences in a way that promotes unrestricted truth and self-liberation.
Children grow up being told that as an artists, you can't earn a living wage, or create a credible, respectable career - that's why what we do is both conscience raising and fundraising. - Diana Rivera, Teaching Artist
Understanding the complexities of a child's growth, many educators and creative leaders argue the critical importance of providing young people with constructive outlets for expressing their emotions. Traditionally considered outcasts, artistic children possess powerful gifts that change the way people think, live, and create.
Art translates individual experiences into a language all people understand. It has the ability to activate every one of our natural senses, awakening beliefs and challenging perceptions.
Art is bold and definitive, while also being calm and and compassionate. By nature, art is timeless, infinite and intentional. Art is limitless and enduring. Art is the voice of freedom and influence. Art can capture the climate of today, while dictating the direction of the future.
"I cannot imagine what it's like for families who don't receive adequate arts education through their schools, and that's why Inner-City Arts is so vital," said Sherine Badawi Walton, Deputy Director at the USC Center on Public Diplomacy. "The arts are integral to a child's development, and taking those classes away robs children of the opportunity to grow fully."
Calling all HuffPost superfans!
Sign up for membership to become a founding member and help shape HuffPost's next chapter