In a small study of 166 people, researchers examined more than 43,000 pictures on Instagram on their subjects' profiles. Researchers also asked questions about each participant's mental health history. A little less than half of the participants had been diagnosed with depression within the past three years.
The researchers then developed an algorithm that analyzed elements of the Instagram photos, including components like colors, the number of people in a picture and the number of comments and likes the photo received. Those who had depression typically posted images that contained bluer, darker hues and had fewer faces in the images.
Participants with depression were also more likely not to use filters when they were editing and uploading a photo. When they did opt for an enhancement, they "disproportionately favored the 'Inkwell' filter, which converts color photographs to black-and-white images," the authors wrote. Healthy participants tended to favor the "Valenica" filter, which makes the tint more vibrant.

Ultimately, using their observations about photo selection and filtering, the researchers created an algorithm that accurately determined if the user had depression 70 percent of the time. The computer program even picked up on signs of depression in a person's photos that were posted before they were officially diagnosed.
The study is what's known as "proof of concept," which essentially means testing to see if a theory has a real-world application, so it shouldn't be taken as gospel quite yet. For starters, the sample size was small and the volunteers had certain qualities in common: They were willing to submit surveys on their mental health and were relatively active on social media. All of this makes it difficult to know if the study's outcomes can be applied to an average Instagram user, according to study author Chris Danforth, co-director at the University of Vermont's Computational Story Lab.
The researchers do hope that the results help encourage scientists to conduct more research on the intersection of technology and depression signs, which could possibly lead to better early detection for mental illness in the future.
"It shows some promise to the idea that you might be able to build a tool like this to get individuals help sooner," Danforth told HuffPost, adding that the program could have some utility for doctors when it comes to diagnosing patients who may only come in once every few years for a checkup.
The results of the study also align with what mental health professionals have observed in the past, Danforth said. Those with depression tend to withdraw from social groups, so it makes sense that those participants in the study had fewer people in their photos. Their worldview is often darker, he added, which could explain the photo filters they tend to choose.
Nearly 300 million people worldwide are affected by depression. Ideally, Danforth says the best outcome of technology like this is getting those individuals the medical support that they need. Especially when they may be unaware about what's going on or hesitant to reach out on their own.
"The end goal of this would be creating something that monitors a person's voice, how they're moving around and what their social network looks like ― all the stuff we already reveal to our phones," Danforth said. "Then that could give doctors a ping to check in or at least some insight. Because maybe there's something going on that even the individual doesn't recognize about their behavior."
Increasingly, researchers are mining social media as a data-rich resource about how people live. Back in 2013, researchers at the University of Vermont released a comprehensive report on the happiest and least happiest states based on geotagged tweets.
Before You Go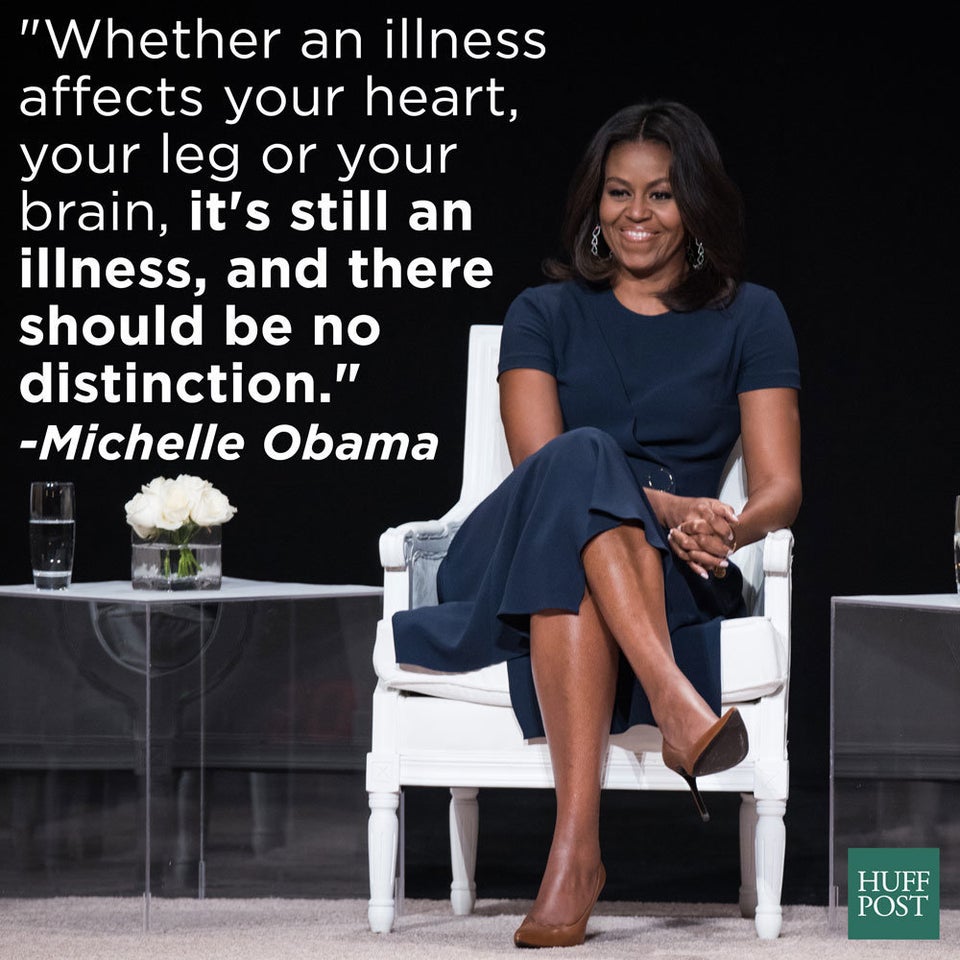 Celebrities On The Importance Of Mental Health
Popular in the Community