In the age of Twitter justice and Boaty McBoatface, it's an uncanny and poetic moment when the Internet manages to fulfill its potential of uniting strangers for the greater good. And for context's sake, because this is the Internet, let's define "greater good" as a cause over which supporters of Hillary, Bernie, Gary Johnson, the Warriors, the Cavaliers and possibly Trump might nod in silent agreement about its positive impact on the world.

Such a moment, it seems, can sometimes be accomplished without too many people going above and beyond their daily Internet-browsing routines.
For people unfamiliar with Tab for a Cause and Goodblock, users raise money for charity by doing virtually nothing and donating zero of their own dollars.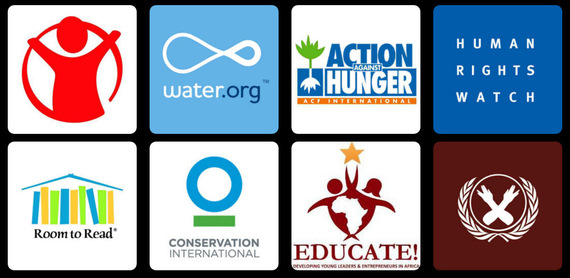 Gladly partner charities: Gladly uses services like Charity Navigator and GiveWell to ensure that their partners do an exceptional job of turning donation dollars into positive impact.
Tab for a Cause replaces the user's new tab screen with a page of its own, featuring two small banner ads on the bottom right corner. Goodblock is an ad blocker that allows users to opt in to a single, daily full-page ad. In both cases, Gladly's apps allow citizens of the Internet to redirect online advertising revenue towards a few highly-vetted philanthropic organizations. More on how viewing these ads, each worth a few fractions of a cent, can result in a quarter of a million dollars for charity here.
From now until Friday at 5pm, Gladly is celebrating this milestone by donating $1000 for every 2 million Hearts (earned by opening browser tabs and opting in to Goodblock ads) donated to Room to Read, a nonprofit focused on improving literacy and gender equality in developing countries.
"We are extremely grateful for our partnership with Gladly and for their commitment to supporting literacy and girls' education," said Susan Haynes, Senior Analyst of Global Business Development at Room to Read. "Through their apps, Gladly is making it easy and accessible for everyone to support great causes, and we're thrilled to be involved."
Gladly previously partnered with Room to Read in October of 2015 for their #ThankstoEducation initiative. During this campaign, Tab for a Cause users raised enough money to establish a library in the Long Thuan region of Vietnam.
"We've gone from figuring out how to simply participate in online advertising to identifying the things we want to change about it, and now we're driving that change."
Beyond supporting worthwhile causes, Gladly co-founders Alex Groth and Kevin Jennison "want Gladly to be a serious force of change within online advertising."
"We envision a world where users only see a small number of ads that they are actually interested in," remarks Groth, "[and] that support content creators in a way that allows them to focus on making great content instead of selling advertising."
"And of course, we want to continue to allow users to move a growing portion of the immense amount of online ad money to some amazing charities."
Jennison added: "We've gone from figuring out how to simply participate in online advertising to identifying the things we want to change about it, and now we're driving that change."
A notable part of this pivot was the launch of Goodblock late last year.
"Starting in early 2014, we noticed that a growing number of our users were using an ad blocker," explained Groth.
"Like a lot of people," continued Jennison, "we were frustrated with the intrusiveness and questionable privacy practices of most online advertising, so it felt like the wrong path to go deeper into supporting the existing ad ecosystem."
"When we realized we didn't want to just throw banner ads at people, we went back to the drawing board and asked, 'What does a good ad look like?' Goodblock is our way of trying to answer that question, and the answer looks something like an ad that is relevant, respectful, trustworthy, and socially good."
Gladly's accomplishments since Tab for a Cause was founded in 2011: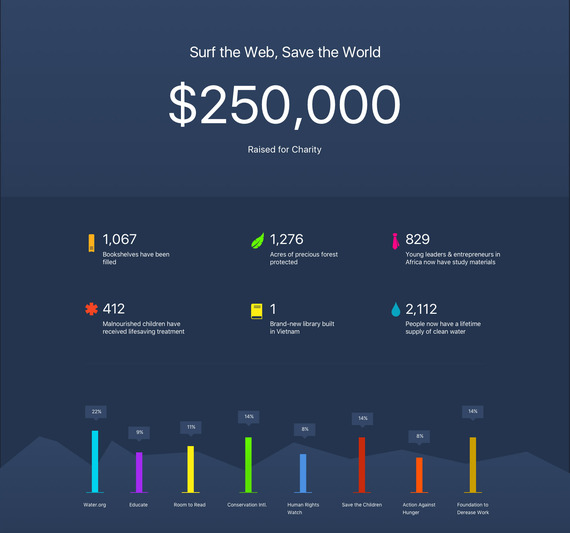 -----------------------

Cyndi Chen is a NYC-based growth marketer and occasional writer. She currently works for CareDox, which provides free health technology for K12 public schools. Cyndi is also the self-proclaimed winner of last year's Thrillist Dim Sum Challenge.
Popular in the Community