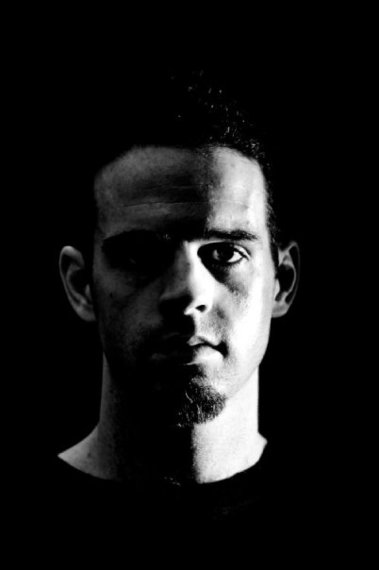 Leading Promotions Management CEO, James Moore of "Independent Music Promotions", has shared his years of experience, revealed his inner most secrets, and offered his masterful advice in his book, "Your Band Is Virus" Expanded Edition. The publication represents, "The Ultimate Music Marketing Guide for Serious Independent Musicians and Bands".
The ultimate goal and intention of Moore, is to save independent musicians years of wasted time, through what has worked for him through trial and error. His clients, and there are many, all celebrate the highest quality of production and sound, and enjoy the benefit of his knowledge. Now those who read his book can as well.
My obvious question is, why write a book that divulges all of your secrets and philosophies, when you can reserve them for clients and actually get paid for it?
Basically, I'm a musician myself. The book came from 10 years of self-promoting and finding out what did and didn't work. Mostly I learned from what didn't work. I was unhappy with music marketing books that were out there. Back in 2011, when the initial version came out, I felt that the current books were too filled with stories and examples and cartoons, not really enough actionable information that could really help me. I thought that just as an experiment I would write a short book, which actually had actionable steps. As you read along, at least in the eBook version, you can click on the links, and do things as you go along.
Then after starting "Independent Promotions", 2 years in, I doubled the book and put a whole lot more information in. The reason I did that was because artists can do this, but in order to do this, they need to do what I did and spend 6 years of their lives working long hours and building a PR company structure. If you do this as an artist, you can achieve some little amount of success, but in a lot of cases, you're knocking on the doors "cold calling". Cold calling is such as huge difference from calling an acquaintance or a friend.
I wanted to share everything for educational purposes, to be honest and clear of it all, but a PR business, although it doesn't take any special skill, is a time consuming investment.
So you are musical....what genre of music do you play?
I tend to be into, metal, punk, hardcore rock, prog, all of that stuff. Noise rock...I grew up on "Nirvana", "Nine Inch Nails", that kind of stuff. I've also had projects that are down tempo, electronics, ambient, there's quite a range.
Do your clients tend to listen to your advice?
To a certain extent, yes. Luckily I have artists often come to me like 2 years later, after reading the book, or reading an article...and that's pretty incredible. That really proves to me that press is valuable because it's permanent.
So I do have a lot of artists come to me after reading the book, ultimately feeling like they want a helping hand.
So there's a new artist that picks up your book, I order to keep him interested, what would you say is the most important point?
The most important points are, probably the first third of the book. Dropping psychological illusions, when related to what you're doing. Basically the most important thing you can do is to get rid of false ideas, which is that you're going to be found, picked up by somebody, and someone else is going to take over the work for you at some point. A lot of artists suffer from delusions like that. Thinking that you're a true artist and deserving of something, I would just say, removal of those, and again, you need to work really hard.
You have people like Justin Bieber and Colbie Caillat, who really were discovered on social media and Ariana Grande, wrote her own ticket on social media. What about those people? Don't you think that if someone where sensational they have a chance of getting lucky and being discovered?
I think that either someone is going to be that kind of worker where they are going to push their social media to the extent that it boils over, or they need someone around them who is. One of my clients, Nick De la Hoyde - he's kind of one of those cases where he has the special talent and is also hard working. He plays R&B/Pop music that really appeals to a younger audience, like Justin Bieber, and Ariana Grande, and he relates to his fans. As a result he has well over 150,000 fans and rising fast. So it's working for him - he's really working it. I think in those cases, where you're really working it, or say Justin Bieber's case, where he was encouraged to do those videos maybe, by people around him, you need to be either working really hard, or lucky enough to have people around you who are working really hard. One of the two.

There are so many artists out there chasing their dream. In your book you say that a lot of artists talk a lot about themselves, and that people don't really care. How do you make an artist stand out?
If you try to stand out to everyone, you're probably going to blend in. I think it tends to be a question of standing out to your niche. I received a press quote the other day and it said something like "Louder than Nirvana". I was extremely skeptical and I had to check it out. I watched the video. It was from a band called "Hyena Kill". They're just a small UK band, but, they seem to be growing fast. I was absolutely blown away by the video. It was just potent and edgy. The reason that they got through to me was because, I am their audience, I am their exact demographic. What they were projecting visually and sonically, I was the guy! So, I think it's a question about artists not compromising at all. For me it's about artists knowing exactly who they are, and fearlessly projecting that.
Thus far, who do you feel are your most successful clients?
I would say, I'm currently working with a group called "Delta Deep", they are kind of a star electric blues group, made up of Phil Collen of Def Leppard, and Rob Deleo of Stone Temple Pilots, Forrest Robinson and Debbi Blackwell-Cook; a really amazing group. That being said, I help them with press only and they were stars before the press. I'm just honored to work with them. Monks of Mellonwah, I've worked with from the beginning. They are one of my longtime favorite clients. They are an alternative rock band from Australia who are constantly on the rise. I've also worked with, Nature Ganganbaigal, who plays in a metal band called Tengger Cavalry. They are doing very well for themselves and are extremely hard working.
What is the most important advice that you can leave this interview with?
I would say, we need more different musicians, so if you think an idea is too weird, that's usually in the direction you should go!
Popular in the Community