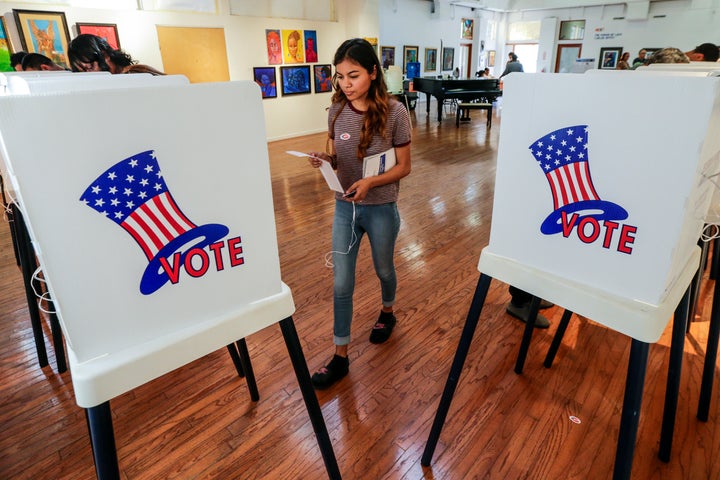 September 26 is National Voter Registration Day, a day to call attention to national efforts to increase civic engagement and encourage people to register to vote.
The right to vote is a founding tenet of our democracy, and the strength of our government depends upon the participation of the American people. Unfortunately, many Americans still face unnecessary barriers when it comes to casting their vote, in part because of efforts from cynical politicians to stifle voter participation. As a result, voter turnout in the United States continues to lag behind that of many other developed nations. We should be doing everything we can to make it easier – not harder – for Americans to access the ballot box.
That's why we introduced bicameral legislation this month that would help get young people signed up to vote. The Pre-Registration of Voters Everywhere (PROVE) Act would allow young Americans aged 16 and older to pre-register to vote in federal elections. Once future voters sign up, they are automatically registered as voters when they turn 18.
Our legislation also provides grant assistance for schools and election officials to teach students about the values of civic participation.
Nothing is more important to representative government than choosing our leaders through free and fair elections. Sadly though, too many young people do not participate in the electoral process. In the last federal election cycle, the registration rate for 18 to 24-year-olds was 20 percent lower than the national average for all age groups. People aged 18 to 24 are consistently the least likely age group to cast a ballot, a trend which continued in 2016, even though young people will be bearing the brunt of policy decisions for decades to come.
At least 20 states and the District of Columbia are leading the way on this initiative, and have previously passed laws allowing young people to pre-register to vote. A study by George Mason University examined two of those states ― Florida and Hawaii ― and found strong evidence to support the positive impact pre-registration has on turnout and civic engagement. The same study found these results were even more pronounced when election officials and school administrators worked together to develop civics curriculum aimed at improving electoral participation.
The PROVE Act would build on this reform for federal elections.
Voting is habit forming; when people vote, they are likely to vote again. The PROVE Act is an effective way to engage young people early on and encourage lasting participation in elections, which is why our bill has attracted the support of leading election reform and advocacy organizations including Rock the Vote, Common Cause, FairVote, and Headcount.
Our nation is stronger when our government reflects the makeup and the values of the American people. Passing a federal law that allows teenagers in every state to pre-register will help our government be more representative and respond to the needs of all Americans.