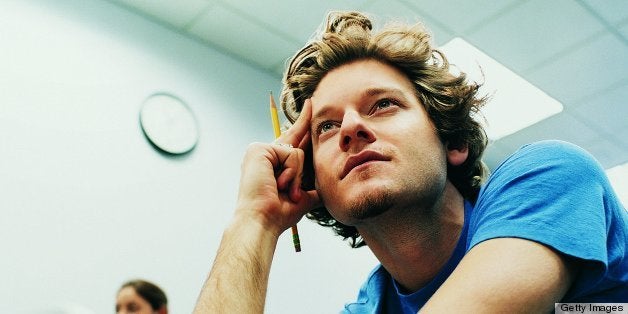 For several years, I have watched the higher education community engage in hand-wringing over strategies for improving the educational outcomes for low- and moderate-income students. At present, low-income students remain less likely to enroll and complete college, when compared to their higher-income peers. Given these trends, the attention being dedicated to these students is certainly warranted. However, long-standing efforts designed to improve the outcomes for low- and moderate-income students, such as the federal Pell grants and TRIO programs, are constantly being thrashed and called ineffective. This chorus of opposition is growing more and more audible. While there is a need to enhance these programs to effectively serve more deserving students, I do believe that it is not in our best interest to scrutinize the outputs of these programs, without simultaneously scrutinizing the inputs.
Investment strategists all confirm that if you want to benefit from an investment, you have to at least be willing to make one. At present, the two major federal college preparatory programs-TRIO and GEAR UP-invest over $1 billion annually and serve over 1 million students; the Pell grant program invests $34.5 billion and serves 9.4 million students (37 percent of all undergraduates). This is a modest federal investment for the number of students served with the current allocations. With that, the issue with federal programs targeted toward low- and moderate-income students is not that they are ineffective; instead they are not funded at a level that would produce a large-scale impact.
The federal government invests $141 billion for student financial aid combined (i.e., grants, loans, work study, and tax credits in 2010-11). Since most targeted financial aid program for low- and moderate income students make up one-fifth of the total budget, and the targeted college preparatory programs represent less than one percent, it is reasonable to expect modest outcomes for students. But many students who have participated in these programs would dare not call the outcome modest. For them, these programs were absolutely essential to helping them enter and succeed in college. In the case of Pell and TRIO, specifically, the best way to discern the impact of these investments is not through the use of advanced statistical procedures alone. It is also essential to hear the stories and testimonies of these students.
As the economy continues to improve, many industries are demonstrating the importance of making sound investments. Earlier this month, General Motors (GM) announced that, over the next three years, it plans to invest $16 billion to support operations in the United States. Many believe that this sizeable investment reflects GM's desire to seek growth and expansion within its home market. If GM can make a substantial investment today to secure the future of its home-base operations for the long-term, why can't our nation's educational system do the same?
Some may say this example is trivial, arguing no basis for comparison between the U.S. educational system and the U.S. automotive industry. To the contrary, when the automotive industry teetered on the brink of collapse, the federal government made targeted investments to help reshape the industry and put it on a path to record profits. If the auto industry had collapsed, the effects would not have been constrained to just those who make cars. Other industries and communities would have been decimated. Likewise, if we continue to avoid substantial investments in higher education, the impact will be felt beyond those students who are not served; the ripple effect will be felt by the entire U.S. economy.
Although I think there is ample room for comparison between the automotive industry and higher education, for those who disagree, here is another example. In 2011, Henry Ford High School in Detroit was considered a dropout factory, with only 56 percent of students graduating. Just two years later, the high school has instituted new academic and support programs and is expecting a sizeable increase in its graduation rate. What was the catalyst for this turnaround? To fully answer that question, more analysis would be required. But the improvement in outcomes may be attributable, in part, to the United Way of Southeastern Michigan's Network of Excellence initiative, designed to improve graduation rates in Detroit High Schools. The initiative invested in students through smaller classrooms, personalized attention, and a rigorous focus on improving outcomes in science, technology, math, and engineering. While the design of any program is important, results almost certainly could not have been seen without the collective commitment from organizations such as the AT&T Foundation, Skillman Foundation, and GM Foundation (which alone donated a record $27.1 million to the effort) -- all of whom decided to make a "big investment" in Detroit schools, with the hopes that it would yield "big returns."
Both the Pell grant and TRIO programs have been around for decades, and like all things there is room for constant improvement and refinement -- a point that both proponents and opponents of the program can agree. However, I want to stress, that is not the point here. Instead, I am advocating for a fair and balanced debate. Any discussion of improving these programs must also acknowledge that these programs are chronically underfunded, yet ironically remain constant targets in budget negotiations.
If we truly desire to see improvements in college completion and workforce outcomes for the millions low- and moderate-income students collectively served by Pell, TRIO, and other programs, then first, we must stop pretending like it can be done cheaply. Second, when it comes to our policies, we must ensure that our inputs align with our desired outcomes. Third, we must stop denigrating those practitioners who -- in spite of their limited budgets -- still strive to create high-impact educational environments. And lastly, we must rebel against the push in social policy that seems to be growing content with investing the least in those who need the most.
Michelle Asha Cooper, Ph.D., is the president of the Institute for Higher Education Policy, a Washington. D.C.-based nonpartisan, nonprofit organization celebrating 20 years as a Champion of Access and Success for all students--with a special focus on underserved populations--by providing timely research to inform public policy decisions.
Related
Popular in the Community