While the nation focuses on the presidential caucus races, the extraordinary campaigns of four Iowa City council candidates in November's upcoming election have inspired local voters to put the famed "UNESCO City of Literature" in the forefront of flourishing green economy and climate action proposals.
"The old adage 'all politics is local' has been updated to 'all climate change is local,'" said Geoffrey Lauer, an Iowa City native and long-time community health advocate. "These four progressive candidates--the 'Core Four,' including Rockne Cole, Pauline Taylor, John Thomas and Jim Throgmorton--are inspiring voters with their experience and their commitment. They have the vision and skills to tackle the complex challenges of economic development with a vision of sustainability, livability, and justice in our communities planning. This includes responding to a number of current challenges while considering the avoidance and mitigation of perhaps even larger challenges on the horizon."
With Iowa City often topping the "Top Ten" national lists for culture, literature and health, the "Core Four" city council candidates are showcasing their years of experience as nationally recognized urban planners, local food and sustainability advocates, and health providers to make Iowa City one of the greenest and most sustainable cities in the heartland.
"As we rebuild from the historic 2008 flood, Iowa City is ready to take its place with the growing leadership of city councils and the Compact of Mayors around the nation," said Cole, an Iowa City civil rights attorney and long-time advocate for local food and sustainable development, who is running for city council. "We look forward to ramping up opportunities for green economic development, a resilient local foods economy, promoting strong bikeable/walkable neighborhoods, and supporting strong public transportation."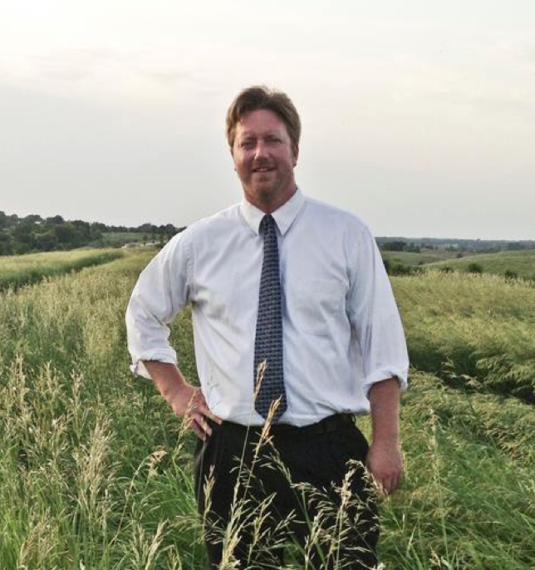 Rockne Cole: Photo courtesy of Cole for City Council.
While Iowa City conducted the state's first community-wide greenhouse gas inventory in 2009 and made notable efforts in landfilll reduction, the nearby city of Cedar Rapids has also pursued solar energy initiatives and drawn national attention for its downtown bike lanes. Mayors in Des Moines and Dubuque, Iowa, in fact, have already joined international initiatives like the C40 Cities Climate Leadership Group and the Compact of Mayors; Dubuque was recently recognized by the White House as a climate leader. With nearly $10 billion invested in wind energy and manufacturing, creating thousands of green jobs, the state of Iowa produces almost 30 percent of its electricity from wind energy; rural towns like Washington have taken the lead in solar energy installations.
Seeking re-election to the city council, candidate Throgmorton has served as a long-time voice for similar sustainability initiatives in Iowa City, including the creation of a Sustainability Coordinator and wetland restoration efforts. "By dramatically discounting the risks of climate change and the long-term value of biodiversity, it's undermining our children's prospects for a healthy future," said Throgmorton, an author and retired University of Iowa professor, and a nationally recognized urban planning expert.
"We need to live up to the claim that we live in a 'creative corridor,'" Throgmorton added. "We need to creatively develop our city's economy and built environment in a way that provides rewarding business and employment opportunities for all of our residents while also retaining the city's unique sense of place and being ecologically sustainable over the long term. In brief, we need to be building a Just City."
Candidates like Thomas, a former Iowa City Planning and Zoning Commissioner, who served as a landscape architect and urban planner in the San Francisco area for more than 20 years, see untapped opportunities in urban design.
"The City of Literature is becoming acquainted with a new vocabulary and approach to urban design," said Thomas. "'Road diets' and narrower traffic lanes are making room for separated bike lanes and a safer, more pleasing pedestrian experience. Traffic congestion is reduced not by road widening (akin to curing obesity by buying a bigger pant size), but by mixing land uses and providing safe, alternative means of mobility. Development is guided by inclusionary policies promoting diversity and affordability."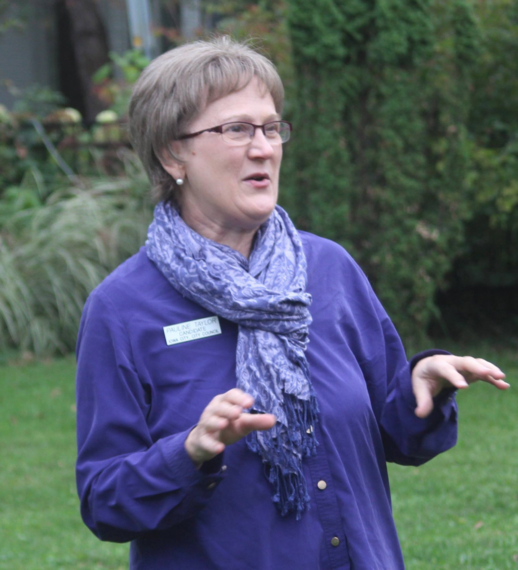 Pauline Taylor: Photo courtesy of Taylor for Council
For candidate Pauline Taylor, who served for four decades as a staff nurse at the University of Iowa Hospitals and Clinics, while "growth and development are good, and that it is vital to any community," such growth needs to be "sensible and responsible," and "mindful of the demographics of the area, green space, and the historical nature of the area." Taylor has called for developers to use alternative energy sources in their plans.
"We face a time of unprecedented climate change, and Iowa City must provide leadership on this important issue," Cole added. "Too often this is framed as emphasizing the need for shared sacrifice, but I believe we can reduce our carbon footprint by returning to old fashioned traditional design and seizing the opportunity for green economic development and jobs in the process."
"In the past 22 years our community has experienced two devastating '500-year' floods (1993 and 2008)," Lauer said. "We know that what we do locally has an impact globally and right here. This election is Iowa City's best, if not only, chance to respond to climate change on a local level, and to use our resources to make balanced, long-term investments in our city."
Popular in the Community