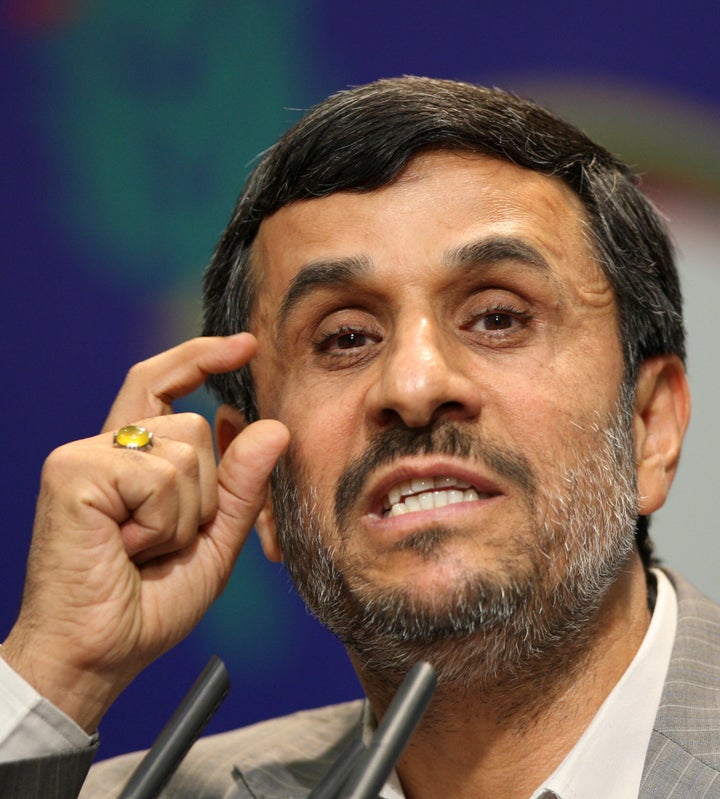 TEHRAN (Reuters) - Iran is considering imposing sanctions on U.S. officials for "human rights violations," attempting to turn the tables after years of sanctions imposed by the West.
As European Union foreign ministers added 100 Iranian companies and individuals to a sanctions blacklist on Monday, Iran's parliament was set to debate censuring 26 U.S. officials, Arman daily reported.
"Under this plan, 26 American officials who have a history of human rights violations in the world, including Iraq and Afghanistan, and who support terrorism.. will be sanctioned," lawmaker Kazem Jalali was quoted as saying.
While the new EU sanctions agreed on Monday are aimed at pressuring Iran to curb its nuclear activities, the measures being discussed in Tehran are a response to a U.S. move last year to punish Iranians who Washington said were involved in human rights abuses during mass protests in 2009.
Jalali, spokesman of parliament's national security and foreign policy committee, did not name the officials but said if lawmakers approve the draft, "there will be punitive measures considered for them."
The United States has imposed many rafts of sanctions on Iran since the 1979 Islamic revolution and the occupation of the U.S. embassy. In recent years it has secured United Nations Security Council backing for sanctions aimed at the nuclear program Washington says is aimed at making a bomb but which Iran insists is purely peaceful.
Last year Washington started blacklisting senior Iranian officials it says were involved in a violent crackdown of protests against the 2009 re-election of President Mahmoud Ahmadinejad.
The EU published a similar blacklist in April. Both blacklists impose travel restrictions and asset freezes on the officials named.
Iran rejects accusations from foreign governments and rights groups about its human rights record and denies it used excessive force and repression to crush the post-election protests in 2009.
Tehran says U.S.-led wars in its neighbors Iraq and Afghanistan resulted in massive human rights violations.
The nature of the planned Iranian sanctions was not clear, but it is doubtful financial measure would have much impact since U.S. officials are unlikely to have assets in the Islamic Republic.
(Reporting by Mitra Amiri; Editing by Robin Pomeroy)
Popular in the Community