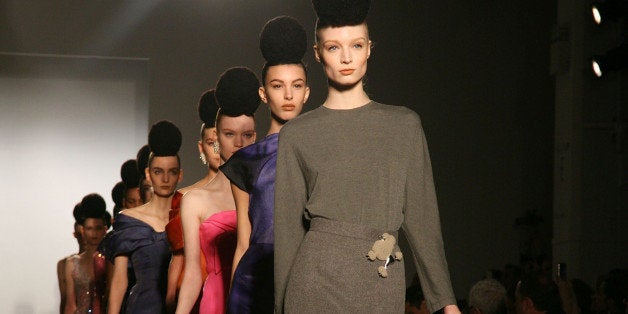 Are models too skinny? Too big? Do they all have eating disorders? Are they giving us all eating disorders? The debate over models' bodies -- and the messages they send -- has grown loud enough to get even Vogue and the CFDA involved.
But there are industry vets with a different perspective on the matter. Isaac Mizrahi, for one, thinks fashion has already overcome the worst. In a conversation with HuffPost Style about fashion, shopping and his role on "Project Runway All Stars," Isaac told us that when it comes to too-skinny models, "we're past it being a problem":
"I don't notice girls anymore in the majority who are sickly-looking. Even if they're tall and thin now, they look healthier to me. Not fat, not fatter, but they just look healthier. I mean this -- there was a moment when there was this whole heroin chic thing and it just looked terrible. It just looked terrible! And now everyone points at it and goes, 'Oh dear, that's terrible.'

And the girls are encouraged to be thin, but I don't think they're encouraged to look like drug addicts anymore. I mean, I'm sure there are some designers who like the girls to look like drug addicts, but not on the whole the way it was for a good 10 years -- like, in the middle of the '90s to around 2002 or so. There was that thing going on, and it was sickening, absolutely sickening. I don't think it exists anymore."
The "heroin chic" phase to which Mizrahi refers is often associated with Kate Moss, whose pale, lanky look reigned supreme in the '90s. Isaac himself has admitted that that aesthetic influenced his own self-image; in a previous interview, Mizrahi told HuffPost Live, "I was so thin, like scary thin, and all I thought was that I was the fattest person in the world."
One look at the runways and magazines today and it's clear that Isaac's right about the changing aesthetic. The era of "heroin chic" models is over, with the current trend favoring tanner, fitter, more toned models (think Victoria's Secret Angels).
But their bodies are still slender... and those slender bodies are still coming at a price. 23-year-old former model Georgina Wilkin recently wrote that the pressure to stay thin while modeling in the mid-2000s gave her a serious eating disorder. This summer, model Bria Murphy said, "I've heard of people eating the cotton balls with the orange juice [to keep from eating]," an account that echoes several other models' claims in the past few years.
Beyond the individual anecdotes, the issue of too-thin models (and the pressure for healthy-sized models to get thinner) seemed pressing enough for Vogue to draft a Health Initiative, declaring the magazine would not work with models "who appear to have an eating disorder." The CFDA also set its own guidelines to address "the overwhelming concern about whether some models are unhealthily thin."
It's a danger Mizrahi is well aware of, as someone who worked through the "heroin chic" era. That said, he didn't work with so-called "sickly-looking" girls, but instead was known for his love of the classic supermodels -- Linda Evangelista, Cindy Crawford, Naomi Campbell, Christy Turlington and their peers. "I liked to show my clothes on them because I thought that it added a kind of humanity," he told HuffPost Style. We totally agree.
The supermodels Isaac -- and we -- love: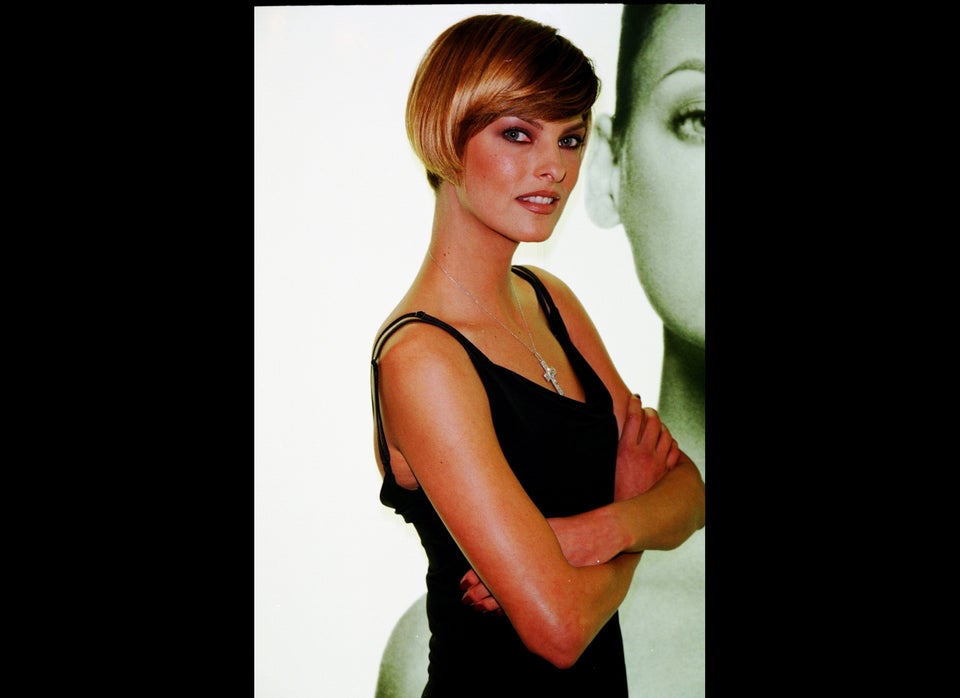 Classic Supermodels: Then & Now