WASHINGTON ― A 25-year-old Missouri-born Army veteran who believed he was plotting a Presidents Day attack with ISIS supporters was arrested in an FBI sting, the Justice Department said Tuesday.
Robert Lorenzo Hester Jr., a U.S. citizen from Jefferson City who was taken into custody on Friday, spent several months communicating with undercover FBI agents he believed were terrorist operatives, according to an FBI affidavit. The FBI was "made aware" of Hester's postings on social media accounts in which he said he'd "converted to Islam, expressed animus towards the United States, and posted photos of weapons and the ISIS flag," the affidavit said. Hester allegedly described himself on one social media platform as a "Zionist Jew Pig Redneck Hunting Super Assassin" and said he wanted to get a "movement going here in Amurdikkka."
Hester told undercover operatives the government needed to be "overthrown," identified potential targets for attacks, and said he wanted a "global jihad," the feds allege.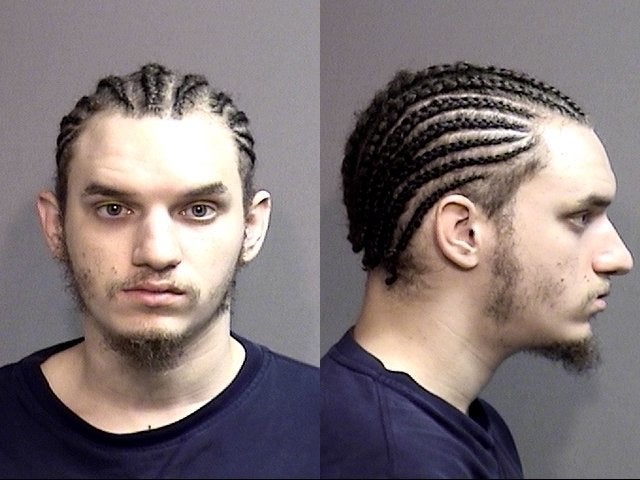 Hester, who received a general discharge from the Army in mid-2013 after less than a year of enlistment, "attempted to provide material support to ISIS by assisting in what he believed would be a murderous terrorist bombing and gunfire attack committed in the name of the foreign terrorist organization," the Justice Department said in a press release.
Back in October, during the FBI investigation, Hester was arrested in a grocery store parking lot by Columbia police officers, who alleged he threw a folded pocket knife through a plate-glass window. Officers said that when confronted, he reached for a handgun inside a diaper bag. Hester was released on bond 10 days after his arrest and was placed on electronic monitoring.
Hester soon began communicating with an undercover FBI agent, often using encrypted apps, authorities said. He later met with undercover FBI agents, bringing his two young children to one meeting and telling an agent he "grew up in the hood" in an effort to build a connection with a man he thought was a terrorist operative. He also told agents made-up stories that he had been locked up after he was pulled over in a car with someone who had marijuana, and that his car broke down because he believed it had been hit by gunfire.
As the plot advanced, one undercover agent provided a list of items for Hester to purchase, including batteries, duct tape, wire and roofing nails. Hester said he didn't have enough money, so the agent gave Hester $20. Hester, who promised to repay the money, purchased many of the items on Feb. 1, according to the charges.
Hester later said he'd have money to buy ammunition once he got his tax refund. He said he wanted to be smarter than the Boston Marathon bombers and advocated they "lay low" to avoid detection.
Hester met with an undercover FBI employee on Friday in front of his home, authorities said. He provided a plastic bag containing two boxes of roofing nails and other items, according to the FBI. Hester and the operative then drove to a storage facility, where they allegedly discussed the facility's security cameras, and Hester was arrested.
Popular in the Community