Prosecutors filed formal charges on Monday against James Holmes, the lone suspect in the fatal shooting of 12 moviegoers during a screening of "The Dark Knight Rises" in Aurora, Colo.
Holmes, who was represented by a public defender at the hearing at the Arapahoe County Justice Center, was charged with 24 counts of first-degree murder and 116 counts of attempted murder.
His attorneys asked for more time before entering a plea. For each of the 12 fatally shot moviegoers, Holmes faces one count of first-degree murder and one count of first-degree murder with "extreme indifference." The maximum penalty is death, the Denver Post reported.
A 24-year-old former doctoral student at the University of Colorado, Denver, Holmes was held on suspicion of first-degree murder charges since the July 20 shooting spree during a midnight screening of the new Batman movie. Holmes, dressed in ballistic gear and armed with an assault rifle and three other guns, set off gas canisters before opening fire in the sold-out theater, police said.
Holmes spoke just once Monday morning. When asked if he agreed to waive his rights to a preliminary hearing within 35 days, he answered "yes."
Prosecutors were expected to file the charges last week, but at a July 23 hearing they requested and were granted a continuance. District Court Judge William Sylvester issued an order forbidding Holmes from having contact with victims or witnesses. He also barred law enforcement and attorneys from speaking publicly about the case, in an effort to protect Holmes' constitutional right to a fair trial.
Prior to the media gag order, 18th Judicial District Attorney Carol Chambers said her office was considering the death penalty against Holmes. It remains unclear if a decision has been made.
In contrast to Holmes' first appearance in court last week, no cameras were permitted in the courtroom. His arrival Monday was kept largely out of sight as officials brought him to court through an underground tunnel. For the past week, images of his bright orange hair and facial expressions appeared repeatedly in the news media.
Holmes is being detained without bond.
Before You Go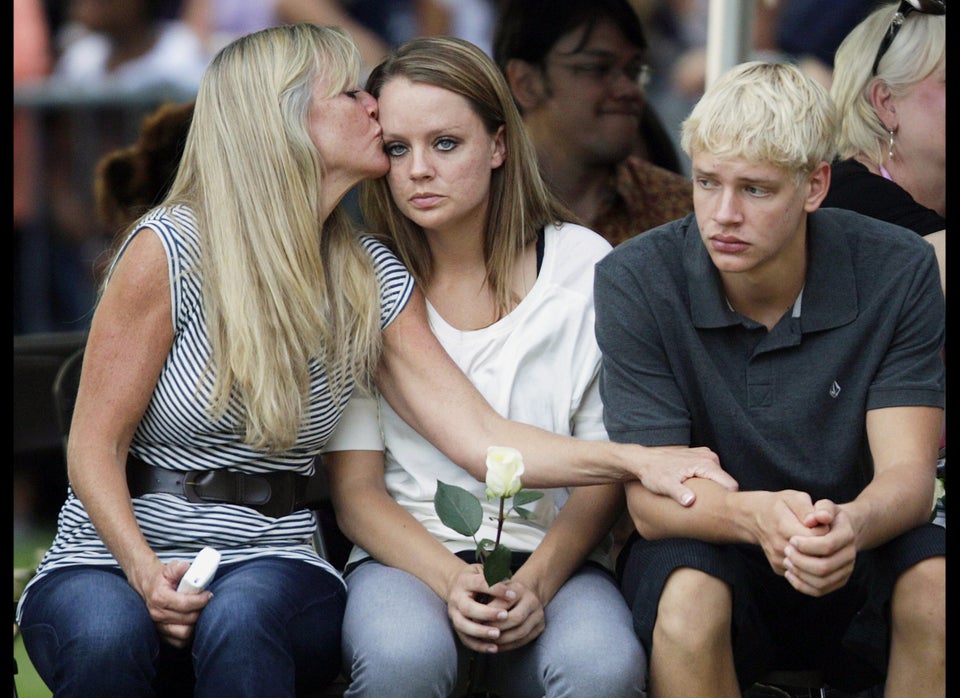 Colorado Shooting Vigil
Popular in the Community