The man accused of killing 12 moviegoers and wounding 58 more in Aurora, Colo., last week made his first appearance in court Monday morning.
James Holmes, a 24-year-old former doctoral student at the University of Colorado, Denver, has been held on first-degree murder charges in the July 20 shooting spree at a midnight screening of "The Dark Knight Rises."
The brief procedural hearing, known as an advisement, took place at the Arapahoe County Justice Center. Holmes, who was represented by a public defender, appeared in court with brightly dyed orange hair and wore a burgundy jail uniform. He seemed sleepy or dazed and often had his eyes shut.
Holmes will face formal charges from prosecutors on July 30, and District Attorney Carol Chambers said her office is considering the death penalty against him, according to the Associated Press. District Court Judge William Sylvester issued an order forbidding Holmes from having contact with victims or witnesses.
Police arrested Holmes early Friday morning minutes after the shooting in the sold-out theater. Holmes, dressed in ballistic gear and armed with an assault rifle and three other guns, set off gas canisters before opening fire, police said.
A motive in the shooting is not yet known. Holmes will remain detained without bond at the county lockup in Centennial, Colo.
Related
Before You Go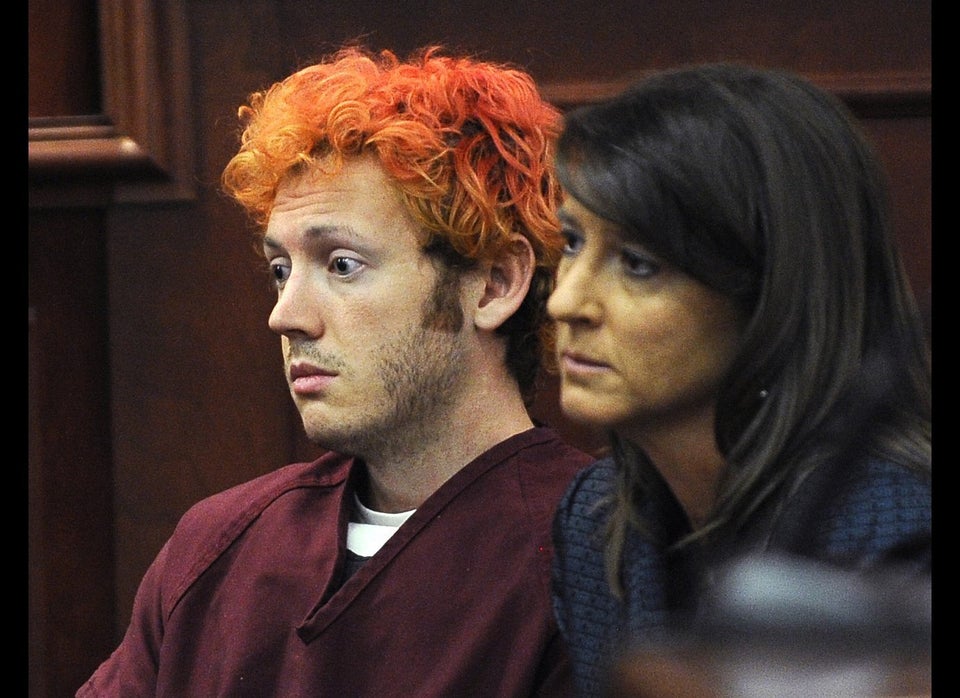 First Court Appearance Of Colorado Theater Shooting Suspect James Holmes
Popular in the Community