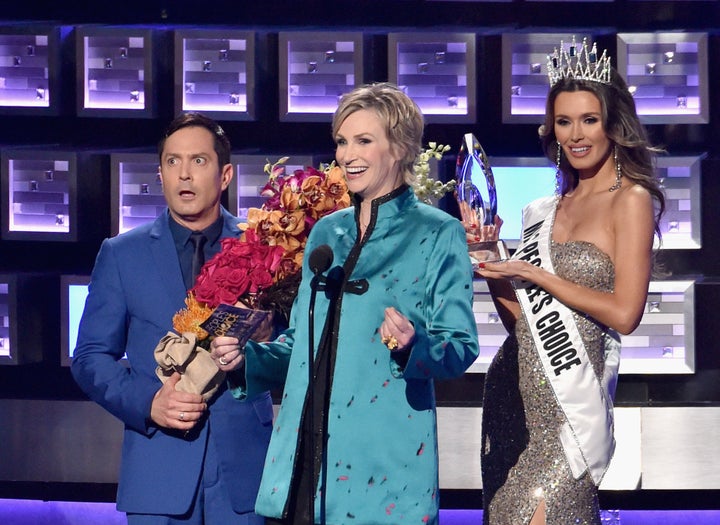 Actress Jane Lynch, who took on hosting duties at the People's Choice Awards Wednesday night, added fuel to the fire when she decided to spoof the "Family Feud" host's now-infamous beauty pageant gaffe.
Before presenting a fake award to actor Thomas Lennon, Lynch, 55, explained, "We're trying something new this year. This year, People's Choice Awards has picked one entertainer who, for whatever reason, has never won a People's Choice Award but who we believe is deserving of one."
She continued, "And this year, the award goes to the actor and comedian extraordinaire, star of 'The Odd Couple,' ladies and gentlemen, Tom Lennon!"
Lennon, 45, accepted his award graciously, but was interrupted by the "Glee" actress in the middle of his speech. Naturally, an exaggerated look of shock washed over his face.
"I'm sorry. I have to apologize here. First runner-up is Tom Lennon," Lynch announced. "The winner is Miss Colombia! … Listen, it's my fault, I didn't bother to come to dress rehearsal and man, I just read the card wrong."
Watch the whole clip below: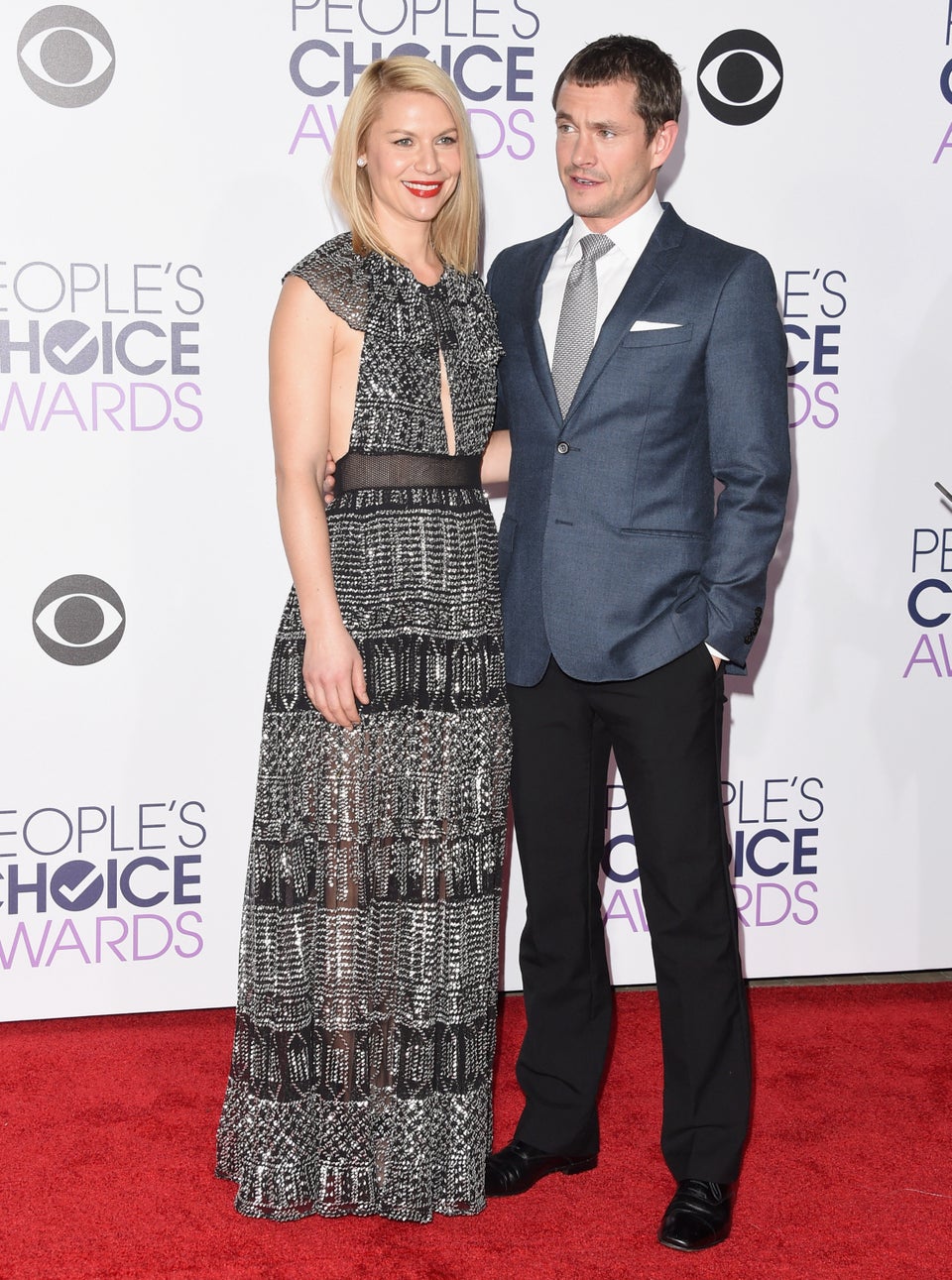 People's Choice Awards 2016
Popular in the Community