 The Huffington Post caught up with the 26-year-old songstress to find out what it's like to be a part of the CoverGirl crew, the best beauty advice she's ever been given and what's behind her signature black-and-white menswear-inspired style.
Congrats on the fab new CoverGirl gig! Are you feeling extra easy, breezy and beautiful?
Of course! To be celebrated by a brand that encourages all women to embrace their own artistic style, believes every woman is a CoverGirl and encourages you to be yourself, how couldn't you?
We were so excited to hear that you were tapped to join CoverGirl's crew of beauties. How do you plan on inspiring your fans through your specific CoverGirl ads/commercials?
I truly want to help redefine what it means to be a strong and beautiful woman in the music and fashion worlds. I'd love to encourage all women to embrace the wonderful things that make us unique. Becoming a CoverGirl is truly a gift--it opens up a new platform for me to inspire women to feel stronger, braver and more beautiful inside and out. I want everyone woman to know in her heart that she is already a CoverGirl.
Being a woman of color, does the role hold special significance?
Absolutely, I want every woman of color, women everywhere, to know we are all CoverGirls and to feel even more proud, more fearless, and more beautiful inside and out!
Who are your beauty inspirations?
Michelle Obama, Dorothy Dandridge, Erykah Badu, Katherine Hepburn, and Lauryn Hill to name a few. They are all such strong, empowering women with a unique sense of style and perspective on life. These women understand the importance of remaining beautiful inside-- not just on the outside.

What are your must-have makeup products from the CoverGirl collection?
I love CoverGirl LashBlast Volume Mascara for bold, full dark lashes, CoverGirl LipPerfection Lip Color in Hot for my signature red lip and the CoverGirl Queen Collection Natural Hue Bronzer for a sculpted, natural glow!
What's the best beauty advice you've ever been given?
You are only as beautiful as the many beautiful things you do for others without expectation.
We have to talk about your amazing personal style. We know you love your menswear, but you still manage to look amazingly feminine—how do you strike the balance?
Thank you so much. Honestly, I don't believe in menswear. I focus on what pieces are most timeless, transcendent, match my lifestyle, remain remarkable, and command intriguing attention across the room at an art gallery.
What inspires your personal style?
I'm inspired by the words: electrifying, epic, minimalistic, transcendent, timeless and rock 'n roll.
What's your off stage/off camera look? Are you always rocking your black and white threads and pompadour?
My signature hairstyle is called "The Monáe." It's pinned and twisted much differently than a pompadour, which I love as well. And unfortunately only my close friends and family are privy to how I look and dress off stage. For balance purposes I have to separate the two.
Check out a few pics from Janelle's CoverGirl photo shoot--and some other famous faces who have repped beauty brands over the years.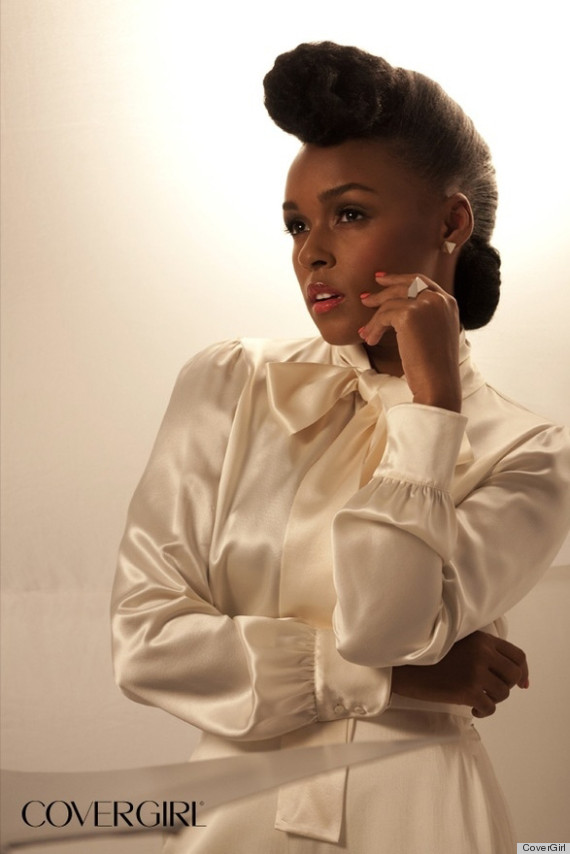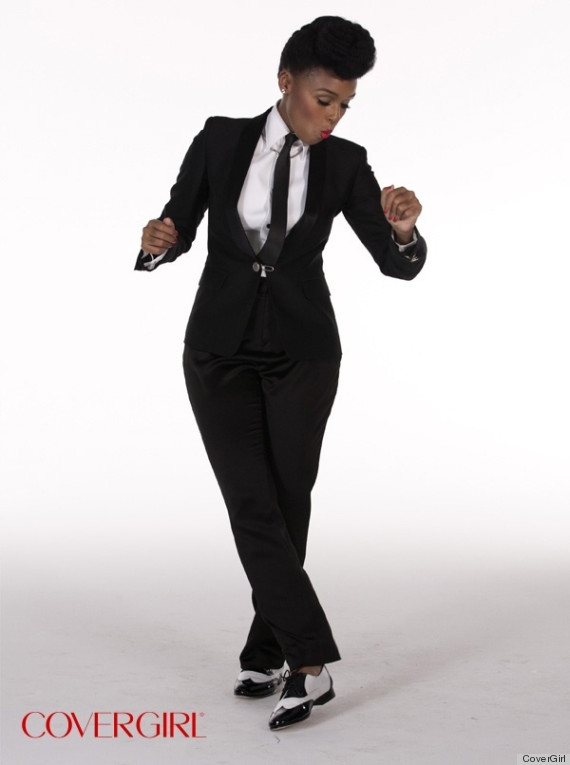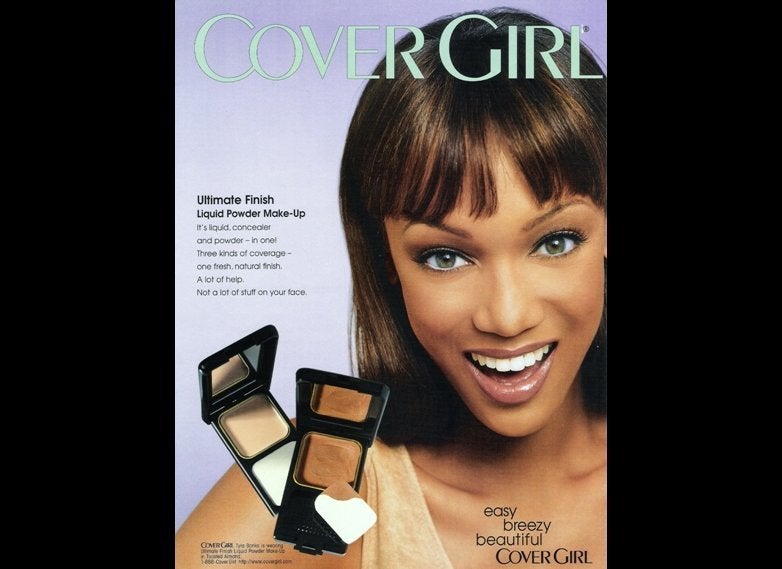 Celebs For Beauty Products: Makeup
Popular in the Community