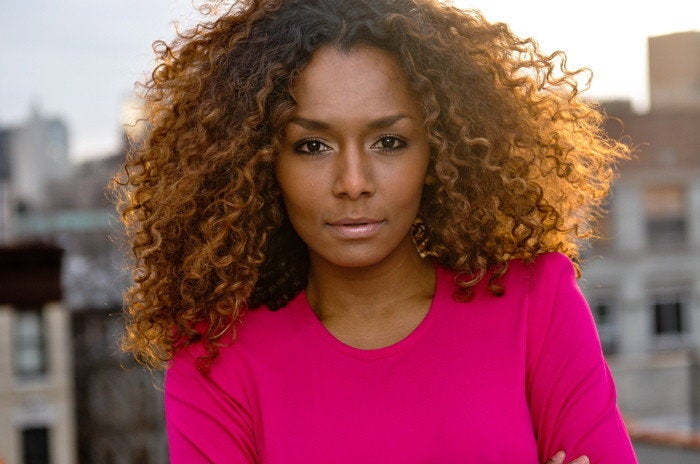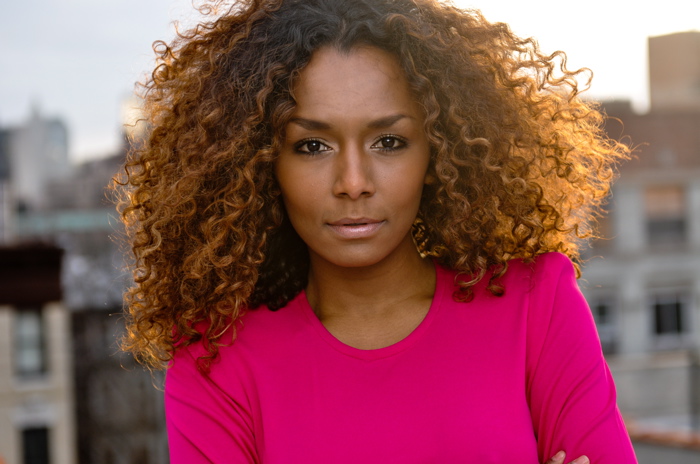 The LGBTQ Youth Empowerment Conference educates and inspires LGBTQ youth of color to engage in personal and social change
Janet Mock, People.com Staff Editor and nationally renowned transgender activist, will give the keynote address at the Hispanic Black Gay Coalition's 2012 LGBTQ Youth Empowerment Conference. The free conference, which takes place Saturday, Oct. 20, 2012, from 10 a.m. to 5 p.m., educates and inspires LGBTQ youth of color under the age of 25 to use their ideas, knowledge, and skills so that they can create personal and social change.
Mock, a transgender woman of color, uses media as a platform to explore and challenge "society's limited portrait of womanhood." Her #GirlsLikeUs campaign empowers trans women to speak up and out about their experiences and lives.
With school back in session, the LGBTQ Youth Empowerment Conference is an important opportunity to create dialogue about what it takes to help LGBTQ youth of color be informed and aware of resources, make healthy and safe decisions about the way they live their lives, and feel supported by the greater community.
According to the Gay, Lesbian and Straight Education Network's 2009 report "Shared Differences: The Experiences of Lesbian, Gay, Bisexual and Transgender Students of Color in Our Nation's Schools," across all non-white racial and ethnic groups, sexual orientation and gender expression were the most common reasons LGBT students of color reported feeling unsafe in school. The report also highlights how verbal harassment, physical violence, and/or discrimination because of sexual orientation, gender expression, and/or race/ethnicity often have more negative effects on the classroom performance and overall attendance of LGBTQ youth of color than their white counterparts.
As a transgender woman of color, Mock understands and empathizes with the struggles LGBTQ-identified youth experience. "In my freshman year of high school, I began transitioning from Charles to Janet. So I had a choice to make. I could pretend to be something I was not, butch up and blend in with the crowd, or I could fight the hardest fight there is: stick out and live my truth and be my authentic self. I chose the latter."
To live authentically, fully incorporate themselves into society, and be personally and professionally successful, LGBTQ youth of color need culturally competent programs and services, peer and adult support, and safe spaces to connect with information, resources, and relationships that improve their livelihood. With the support of her mother, peers, and tolerant teachers, Mock transcended the obstacles of transitioning as a teen and says her decision to come out and advocate for equality and inclusion for LGBTQ-identified individuals came from a recognition of a need for more positive role models for LGBTQ youth, something she lacked as a youth.
"I know that it's so much more than me, so much more than my story, so much more than trying to gain recognition for my journey," Mock insists. "It's about kids just like me, kids who are still fighting the good fight every day to just be who they are, no matter how different they may seem from their peers. They are the real heroes, and these courageous kids deserve a shining example who can help lighten their load by merely existing and being an inspiration," she says.
In its second year, HBGC's LGBTQ Youth Empowerment Conference presents a unique opportunity for teens and young adults to come together to discuss identity, orientation, healthy relationships, and coming out; use art and self-expression as activism; develop strategies to lead peers in advocating for rights and resources for LGBTQ and other marginalized communities; learn ways to take care of themselves in mind, body, and soul; and much more. Conference tracks include Social Justice, Health and Wellness, Arts, Advocacy, and Life Skills.
This year's conference takes place on the campus of the Massachusetts Institute of Technology (MIT) in Cambridge, Mass. Entertainment will be provided by multi-generational Asian women's performance troupe Genki Spark. Youth can also gather information about programs, services, businesses, and organizations that serve LGBTQ youth and youth of color at the conference's resource fair.
The 2012 LGBTQ Youth Empowerment Conference is sponsored by the Haymarket People's Fund, the Hyams Foundation, Greater Boston PFLAG, Boston GLASS at JRI Health, BAGLY, and the Unitarian Universalist Social Just Fund.
This piece was co-written with Kendra Graves.
Calling all HuffPost superfans!
Sign up for membership to become a founding member and help shape HuffPost's next chapter