Former Florida Gov. Jeb Bush (R) on Saturday brushed off speculation that his presidential campaign was struggling, and said that cutting staff and costs was an example of good leadership.
A day after his campaign announced it was cutting payroll and budget by 40 and 45 percent, respectively, Bush said that he was simply making an "adjustment."
After an anonymous donor told The Washington Post that Bush's campaign had entered a "death spiral," the former Florida governor said that reports of his campaign's struggling were nonsense.
"Blah, blah, blah," he said. "That's my answer -- blah, blah, blah."
While Bush said on Saturday that his October polling was of little concern because the party would select its nominee in February and March, once caucuses and primaries began, he also sounded like a man who had had enough -- fed up with the constant attacks on his stamina by the reality TV star stomping him in the polls, and ready to let the voters make a bad decision if they wanted to.
"If this election is about how we're going to fight to get nothing done, then I don't want anything, I don't want to be a part of it. I don't want to be elected president to sit around and see gridlock become so dominant that people are literally in decline in their lives," he said, according to CNN's Jake Tapper.
"I've got a lot of really cool things I could do other than sit around, being miserable, listening to people demonize me and me feeling compelled to demonize them," Bush said. "That's a joke. Elect Trump if you want that."
Bush, who was considered a front-runner for the Republican nomination when he announced his candidacy in June, has experienced a slide in the polls recently. According to HuffPost Pollster, he has the support of 7.3 percent of likely Republican primary voters nationally, trailing Donald Trump, Ben Carson and Sen. Marco Rubio (Fla.). He's also not faring well in Iowa, where he only has the support of 5.2 percent of likely caucusgoers. In New Hampshire, Bush has the support of 8 percent of likely GOP primary voters, trailing Trump, Carson, Carly Fiorina and Ohio Gov. John Kasich.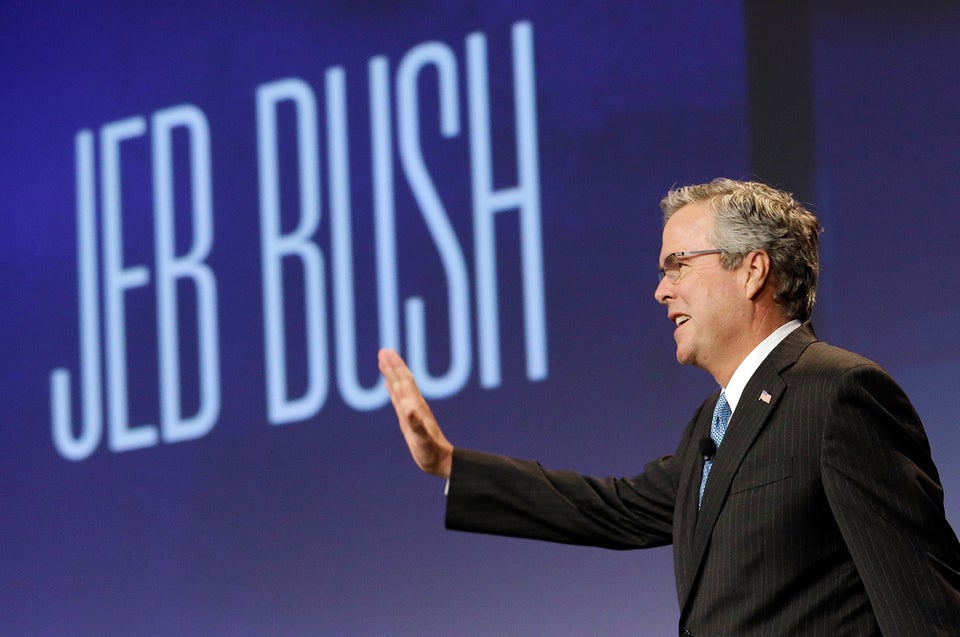 Jeb Bush
Popular in the Community