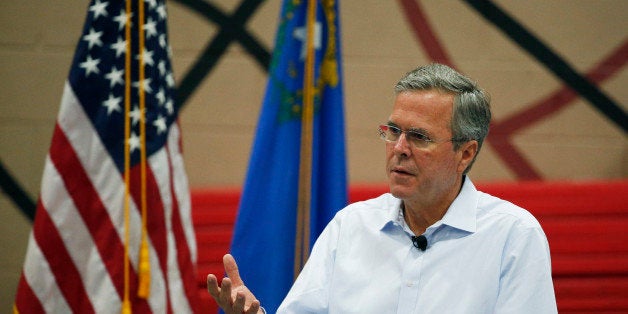 In an interview with the New Hampshire Union Leader editorial board Wednesday, the former Florida governor was asked about his economic plan.
"My aspiration for the country, and I believe we can achieve it, is four percent growth as far as the eye could see," Bush said. "Which means we have to be a lot more productive, work force participation has to rise from its all time modern lows, means that people need to work longer hours, and through their productivity gain more income for their families. That's the only way we're going to get out of this rut that we're in."
Bush's remarks were livestreamed over Periscope and quickly caught the attention of the Democratic National Committee, which tweeted out the clip.
"It is easily one of the most out-of-touch comments we've heard so far this cycle," DNC national press secretary Holly Shulman said.
Bush's camp, however, said the former governor's comments had been taken out of context.
"Under President Obama, we have the lowest workforce participation rate since 1977, and too many Americans are falling behind," Bush spokesperson Allie Brandenburger said in a statement provided to The Huffington Post. "Only Washington Democrats could be out-of-touch enough to criticize giving more Americans the ability to work, earn a paycheck, and make ends meet."
Bush later addressed the remarks while speaking to reporters after a town hall in Hudson, New Hampshire.
"If we're going to grow the economy people need to stop being part-time workers, they need to be having access to greater opportunities to work," Bush said, according to The Washington Post. "You can take it out of context all you want, but high-sustained growth means that people work 40 hours rather than 30 hours and that by our success, they have money, disposable income for their families to decide how they want to spend it rather than getting in line and being dependent on government."
According to the Bureau of Labor Statistics, there are currently 6.5 million individuals working in part-time jobs who would prefer full-time employment, while 19 million Americans work in part-time jobs for non-economic reasons.
But for the over 109 million Americans in full-time jobs, work weeks often are longer than the 40-hour standard. According to a Gallup poll conducted last year, full-time employees reported working an average of 47 hours a week.
Before You Go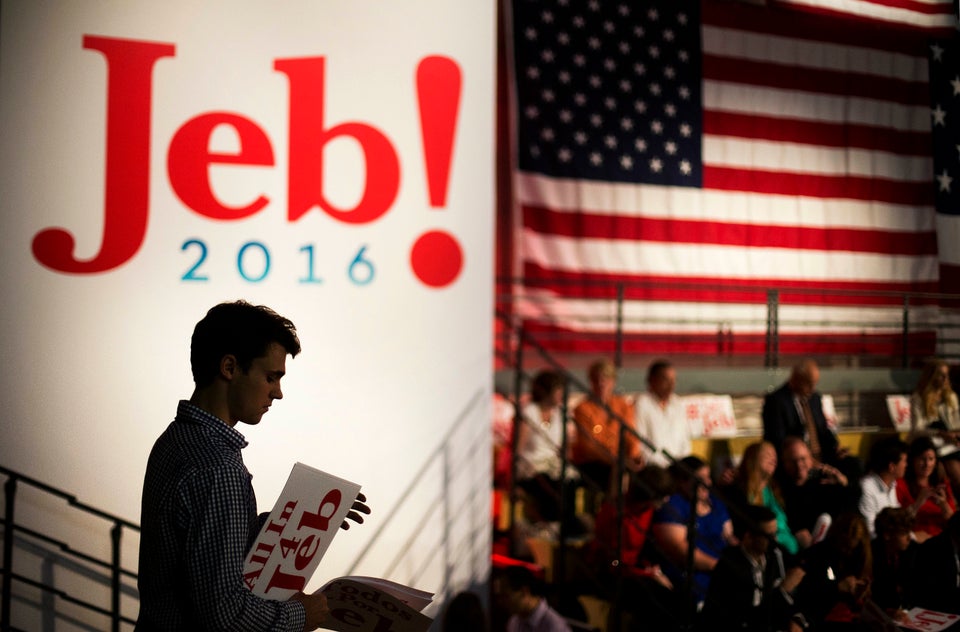 Jeb Bush
Popular in the Community