Just because her marriages ended, doesn't mean that Jennifer Aniston views them as a failure.
The "Dumplin'" actress opened up about her relationships with former husbands Brad Pitt and Justin Theroux ― and the idea of having kids one day ― for the January 2019 issue of Elle magazine.
"My marriages, they've been very successful, in [my] personal opinion. And when they came to an end, it was a choice that was made because we chose to be happy, and sometimes happiness doesn't exist within that arrangement anymore," she said.
Of course, that doesn't mean that there weren't tough times during the relationships or in the aftermath of the breakups.
"Sure, there were bumps, and not every moment felt fantastic, obviously, but at the end of it, this is our one life and I would not stay in a situation out of fear," she said. "Fear of being alone. Fear of not being able to survive. To stay in a marriage based on fear feels like you're doing your one life a disservice."
Aniston added, "When the work has been put in and it doesn't seem that there's an option of it working, that's okay. That's not a failure. We have these clichés around all of this that need to be reworked and retooled, you know? Because it's very narrow-minded thinking."
The "Friends" star said that was also never one of those girls that dreamed of her wedding and that when "[Pitt] first popped the question, it was so foreign to me," she told the magazine.
And for likely the millionth time in her career, the 49-year-old also addressed the prospect of having children, which she called a "kind of frightening" idea.
"Some people are just built to be wives and have babies. I don't know how naturally that comes to me," Aniston added.
"Who knows what the future holds in terms of a child and a partnership— how that child comes in...or doesn't? And now with science and miracles, we can do things at different times than we used to be able to," she said.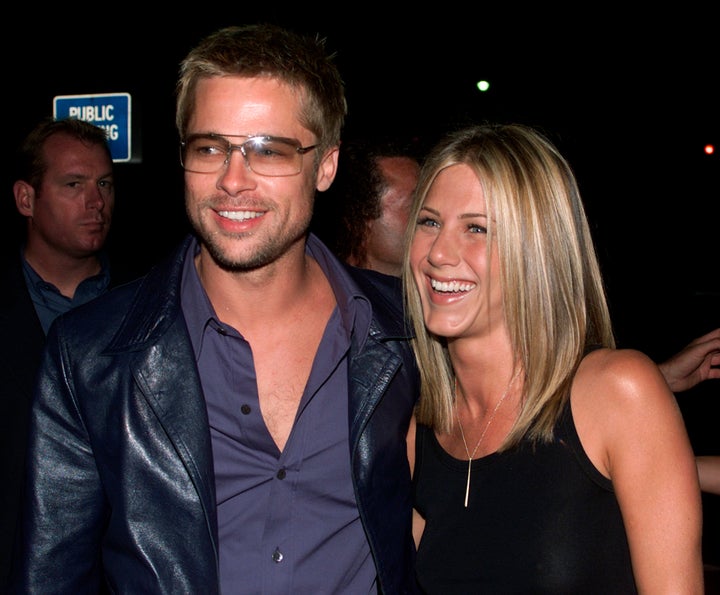 "I'm fed up with the sport-like scrutiny and body shaming that occurs daily under the guise of 'journalism,' the 'First Amendment' and 'celebrity news,'" she wrote.
"The objectification and scrutiny we put women through is absurd and disturbing," she said. "The way I am portrayed by the media is simply a reflection of how we see and portray women in general, measured against some warped standard of beauty ... Is she pregnant? Is she eating too much? Has she let herself go?"
Aniston ended the blog on an empowering note, saying that she is "complete with or without a mate, with or without a child."
"We get to decide for ourselves what is beautiful when it comes to our bodies," she wrote. "We don't need to be married or mothers to be complete. We get to determine our own 'happily ever after' for ourselves."
Head to Elle to read the rest of Aniston's interview.
Popular in the Community