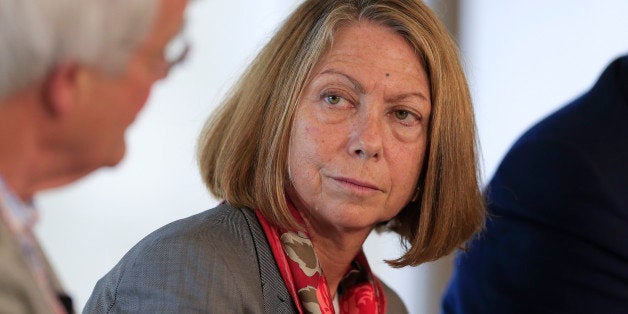 New York Times editor Jill Abramson once again condemned the Obama administration's crackdown on leaks, saying that the government's treatment of Edward Snowden has scared potential sources and created a "real freeze" on reporting.
Abramson said at a Columbia University School of Journalism panel Thursday that Snowden has brought into question matters of source protection, media shield laws and had a "profound effect on journalism," the Wrap reported Friday.
One of the effects, Abramson said, is that The New York Times is forced to "hit the breaks a bit" now that larger issues of national security are involved.
The issue of U.S. government spying and whistleblowers came to a head last June when Edward Snowden first leaked the NSA documents revealing massive government surveillance programs and collection of phone and Internet records. Snowden sought asylum in Russia to escape espionage charges against him in the U.S. and claims he is still facing "significant threats" for his actions.
Snowden's story, and government crackdown on leakers as a whole, is what Abramson says now has other whistleblowers hesitant to come forward, significantly changing the relationship between sources and journalists.
"A real freeze is setting in on what had been to this point, I think, a healthy discourse between sources and journalists," she said. "Journalists are saying, 'I will go to jail to protect your identity.... These words are now being uttered."
Also with Abramson at the conference was Janine Gibson, editor-in-chief of the Guardian, the website Snowden leaked documents to that exposed the NSA surveillance. Abramson pointed out that the Obama administration has administered seven leak investigations to date, which is twice that of any other previous administration, according to the Wrap.
"The original, the ordinary way of chilling journalism won't work," she said. "We're not any more going to be worried about naming names. It's going to be about proving that you're not a co-conspirator."