The first lady, dressed in blue, arrived with her granddaughter — who wore a yellow dress — in an apparent show of support for the people of Ukraine as they arrived at Westminster Abbey ahead of the coronation.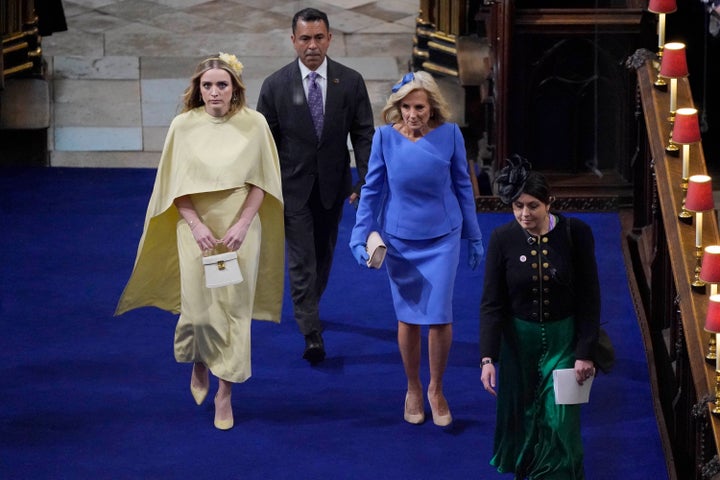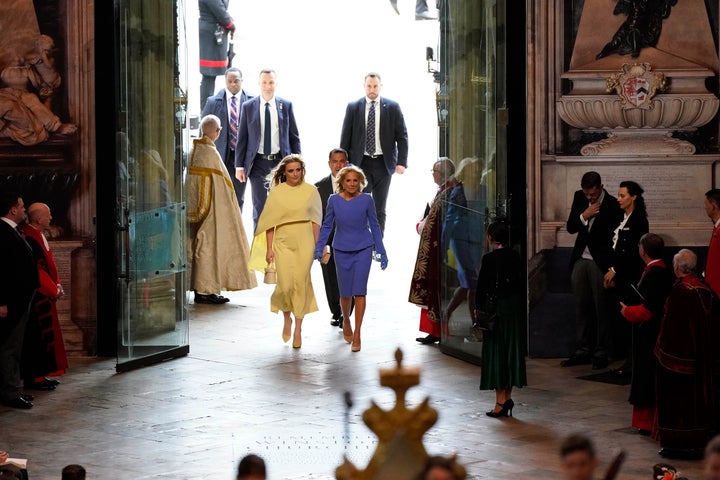 Finnegan Biden joined the first lady as they met with Kate Middleton at a special reception for heads of state at Buckingham Palace on Friday. Finnegan Biden is the second daughter of Hunter Biden and Kathleen Buhle.
The first lady was later pictured alongside Middleton and Ukraine first lady Olena Zelenska in a post on the Prince and Princess of Wales' Twitter account.
"We stand with Ukraine," Biden wrote when retweeting the photo.
The first lady's appearance at the coronation fills in for the absence of President Joe Biden, who did not attend the coronation.
He continued a trend of U.S. presidents who have skipped out on the event.
Biden is the first in her position to attend a coronation in the U.K. However, she isn't the only first lady to bear witness to the event.
Jacqueline Bouvier, later Jacqueline Kennedy Onassis, was tasked to cover the coronation of Queen Elizabeth II for the Washington Times-Herald in 1953.
She married then-Sen. John F. Kennedy later that year before eventually becoming first lady when Kennedy became president eight years later.
Popular in the Community