President Donald Trump has finally made his choice for NASA's next chief, but the nominee has been met with opposition from scientists as well as politicians on both sides of the aisle.
Opponents argue that Rep. Jim Bridenstine (R-Okla.), who must be confirmed by the Senate, is a poor choice for the NASA administrator's job. The three main points of contention? He's political, lacks scientific credentials and doubts that humans contribute to climate change.
"The head of NASA ought to be a space professional, not a politician," Nelson told Politico.
Rubio told Politico the appointment "could be devastating for the space program."
"Obviously, being from Florida, I'm very sensitive to anything that slows up NASA and its mission," Rubio said.
NASA's Kennedy Space Center is located in Florida.
Bridenstine, who first won his House seat in 2012, has no background in science or engineering. He is, however, a former Navy combat pilot and the former executive director of the Air & Space Museum & Planetarium in Tulsa, Oklahoma. He has also repeatedly expressed a passion for space exploration, and since 2016 has been a member of the House Science, Space, and Technology Committee.
He's a fan of commercial space travel, and has backed such efforts by companies like SpaceX and Blue Origin. He also wants to tackle the problem of space debris and to conduct more research on the moon.
Still, some of his foes worry that as NASA's chief, he would rein in the agency's work on climate change.
Astronomer and science blogger Phil Plait lambasted Bridenstine's nomination in a post on Monday.
Bridenstine expressed his skepticism about the human factor in climate change during a 2016 interview with Aerospace America magazine.
The climate "has always changed," he said. "There were periods of time long before the internal combustion engine when the Earth was much warmer than it is today."
The previous NASA administrator, Charles Bolden Jr., resigned from his post in January when Trump took office. Associate Administrator Robert Lightfoot Jr. has been serving as acting administrator. It's the longest the agency has gone without an official chief.
Lightfoot said in a statement Friday he was "pleased to have Representative Bridenstine nominated to lead our team."
"Of course, the nomination must go through the Senate confirmation process, but I look forward to ensuring a smooth transition and sharing the great work the NASA team is doing," Lightfoot said.
Support HuffPost
The Stakes Have Never Been Higher
Before You Go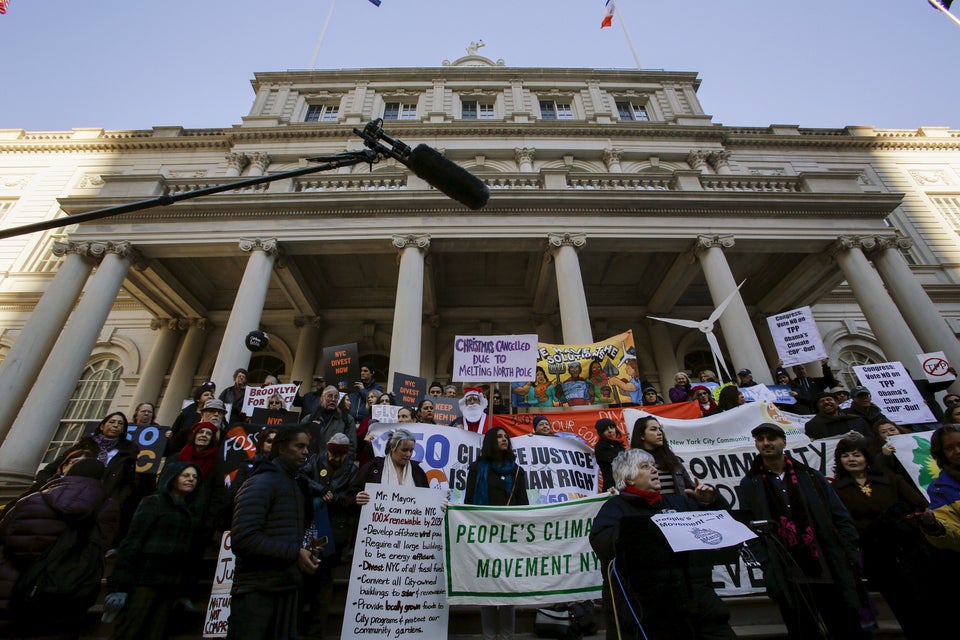 What You Can Do Right Now To Stop Donald Trump's Dangerous Climate Agenda
Popular in the Community