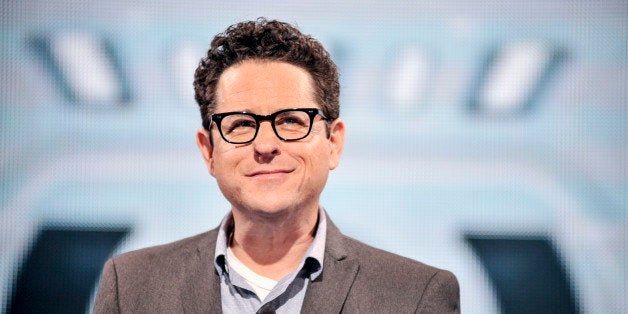 When J.J. Abrams produces television shows and films, he wants to keep his viewers on the edge on their seats, and eager to get up and change the world once the final credits flash on the screen.
"If we have a story we want to tell and can also make a change -- that's great," Abrams said at the Mashable Social Good Summit via Skype on Monday.
Abrams has recently leveraged a number of entertainment projects to raise awareness about pressing global issues.
When he began working on "Revolution," a television show that takes place 15 years after a global blackout, Abrams decided to use the opportunity to learn more about plaguing issues and to educate his viewers about them, he said at the event.
His writers met with five UN specialists to learn about a number of issues, including warlords -- a topic that will play more of an integral role in the series' second season.
Abrams also applied the same kind of social-good approach to inspiring his viewers when he set out to work on "Star Trek Into Darkness."
Since the movie was set to be released in May, when thousands of troops were scheduled to come, Abrams decided to use the opportunity as a way to honor veterans and highlight the problems they face.
"Could we take a summer action movie -- about a crew of Starfleet officers who rise against the threat of terrorism -- and shine a spotlight on a real life issue affecting all of us at home?" Abrams wrote in a blog for The Huffington Post.
The crew partnered with the organization the Mission Continues, a nonprofit that gives returning troops a sense of purpose by dispensing them to work on service projects in need of their specific skill sets.
A number of members from the organization appeared in one of the film's scenes and also shared their experiences with the cast and crew. The movie was dedicated to post-9/11 vets, some proceeds were donated and Bad Robot, the production company behind the film, developed a second do-gooder arm –- the Good Robot –- so it could keep working on such initiatives that help make the world a better place, according to Abrams' blog.
"We want to be a company that's going to be part of the solution," he said at the Mashable event.

Calling all HuffPost superfans!
Sign up for membership to become a founding member and help shape HuffPost's next chapter